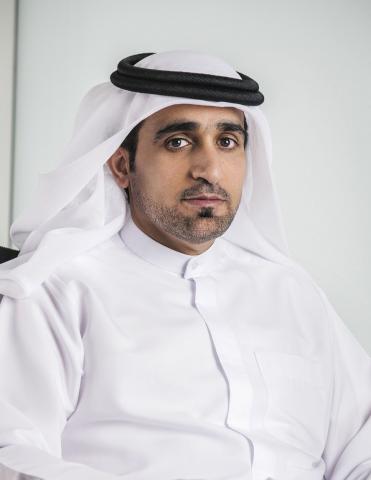 Initiative falls in line with "2016 as the Year of Reading"
The Telecommunications Regulatory Authority (TRA) has unveiled the 'Smart Library' initiative which allows customers to review more than 200,000 books, periodicals, magazines and other publications through a number of tablets installed at its Customer Happiness Centers. The facility enables customers to spend some time reading while waiting to finalize their transactions, further contributing to TRA's efforts to support the UAE's 'Year of Reading.'
Visitors at the Customer Happiness Centers may access the smart library by simply registering their names through the smart device and providing a username and password. This initiative aims to support 2016 as the Year of Reading as declared by H.H. Sheikh Khalifa Bin Zayed Al Nahyan, President of the UAE, and launched as a national initiative set by H.H. Sheikh Mohammed Bin Rashid Al Maktoum, Vice President and Prime Minister of the UAE and Ruler of Dubai, in order to establish reading as a permanent social habit among present and future generations of Emiratis and UAE residents.
H.E. Hamad Obaid Al Mansoori, Director General of the TRA, said that it is important to spread the habit of reading in the UAE especially during their free time, in as many places as possible, and highlighted the value of investing people's spare or transit times in reading and developing knowledge to further enhance their mental development which should be done in areas such as restaurants, gardens, homes or libraries. To bring about individuals' intellectual growth using smart technologies is an achievement for the TRA as the initiative promotes the country's vision of making smart electronics part of the people's lifestyle in the UAE, H.E. Al Mansoori explained.
"The TRA will launch a series of other initiatives to support the directives of H.H. Sheikh Khalifa Bin Zayed Al Nahyan, especially as smart lifestyle technologies are widely available in the country. The project will provide reading items through smart media and other channels to reach out to readers wherever they are and whenever they wish to use them with their smart devices," H.E. Al Mansoori added.
The TRA has urged the public to take the opportunity to register and ask for the username and password from the staff at Customer Happiness Centers and pass the time by reviewing books, news and other publications, emphasizing that while customers may spend just a short time at these centers, they can maximize their stay and acquire valuable information.
The smart library for visitors at Customer Happiness Centers is an expanded service which the federal entity previously launched for TRA employees which provides ample topics for reading via books, magazines and other publications.
The UAE Cabinet has acknowledged the declaration of 2016 as the Year of Reading, following the directives of H.H. Sheikh Khalifa Bin Zayed Al Nahyan, and has initiated preparations for an integrated national framework that will bring about a generation of readers and establish the UAE as a capital of content, culture, and knowledge.
Categories