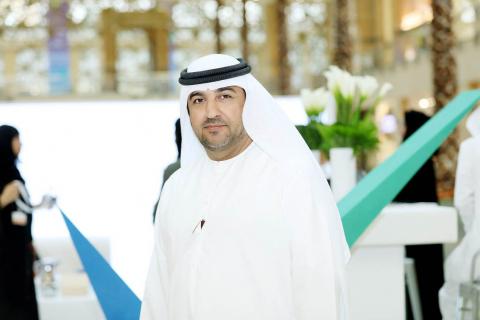 Visit TRA stand in Marina Mall –Abu Dhabi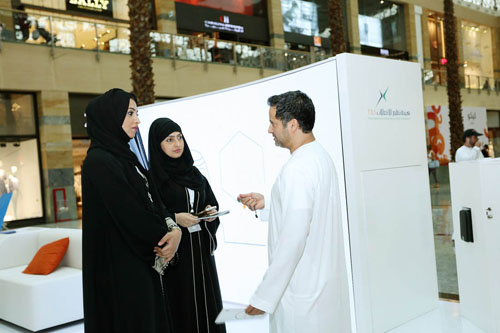 The Telecommunications Regulatory Authority (TRA) is set to reveal its latest achievements and advanced services on the sidelines of the two-day 'Customers Happiness Week' at City Centre Mirdif. The event provides a platform for the TRA to meet and communicate with its audience and listen to suggestions and feedback, which is part of its continuing efforts to improve its processes and delivery quality services according to the highest standards and best practices to achieve its customers' happiness and satisfaction.
The platform has included all services provided by TRA, displayed on introductory screen. Many brochures have been circulated to give the audience the chance to view TRA's services as well as questionnaires to get audience comments and register their suggestions and complains.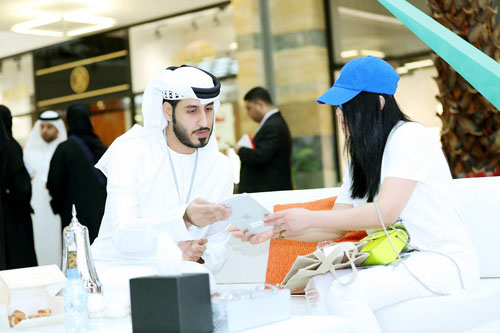 The platform has attracted a large number of visitors where TRA employees listened to the audience notes and thoughts, and provide them with explanation about the authority services related with telecommunication and information technology sector besides introducing all events which include Customers' happiness week which last until 4 May 2016.
H.E. Hamad Obaid Al Mansoori, Director General, TRA, said: "This platform, which is part of our "Customers Happiness Week," is aimed towards promoting the concept of engaging with our Customers -- going to them instead of waiting for them to come to us. This concept was expressed by our wise leadership's vision in many occasions. We are keen to open direct channels with our audience to meet their current and future needs, to achieve customers' happiness and to help us develop plans and work techniques to promote customers' satisfaction as befits the authority's position and its vital role in supporting an important sector in the country which is information and telecommunication."
"We are committed to achieve this objective according to the strategic goals Customers Happiness efficiency and transparency standards. We will relentless pursue excellence, creativity, and innovation to enable us to attain the happiness and satisfaction of our Customers," H.E. Al Mansoori added.
The visitors have praised the initiative launched by the authority which provide an opportunity for the audience to direct communicate and interact with Customers' happiness centers' employees to give their suggestions and opinions about the services. The audience valued the authority efforts to reach and engage with them as key players in developing the services and promoting the positiveness between TRA and Customers to increase the Customers happiness and satisfaction.
Mohammed Abu Baker, one of the platform visitors said, "The platform is considered a great opportunity for us as Customers to share our suggestions and thoughts directly with the TRA." He also pointed out that the platform also provided a source of knowledge to meet new services provided by TRA, saying that such a presence provides important opportunities to promote interactive and direct communication with the audience.
Meanwhile, Karima Mohammad said, "I learned more about the national role of the authority to serve the telecommunication and information technology sector."
Another visitor, Mohammad Qasim, expressed his hopes that the TRA will always ensure the quality of its provided services.
The 'Customers Happiness Week' will run until May 4, 2016 in line with the TRA's strategy to improve the local telecommunication sector through increased efficiency of employees; establishment of a work environment that enables exchange of experiences and fosters innovation and creativity; and promotion of professional efficiency, productivity, sense of belonging, and loyalty.
Categories