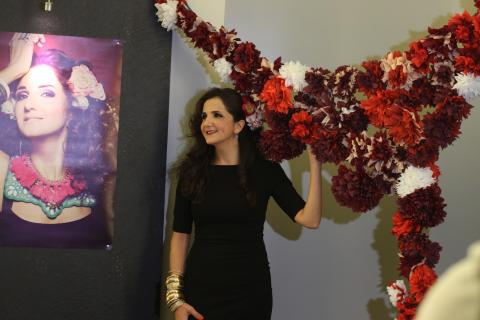 In a very casual and intimate afternoon‪, on November 11‪, Tania Saleh released her long‪-awaited fourth album ‪"A Few Images‪" in a very warm and flowery launch event at Metropolis Empire‪, Sofil‪. A crowd of fans and friends gathered around her to celebrate the birth of her new baby‪.
Tania has always been known for being an independent Lebanese singer‪/songwriter who has managed to escape the preconceived moulds and rules of modern Arabic music and create her own sound‪. Her passion and love for the Lebanese music‪, her attachment to her roots and her simple artistic image made her stand out from the commercial Arabic music scene‪.
The new album, co-produced by Erik Hillestad from KKV, Norway, contains 10 songs and one instrumental and will be distributed in the Lebanese and international markets as of November 2014.
The launch event was preceded by a press conference and was later followed by the screening of two music videos‪: The first entitled ‪"Beirut Windows‪" written by Tania Saleh and directed by Chadi Younes and the second entitled ‪"She Doesn‪'t Love You‪" based on a poem by Mahmood Darwiche and a music by Issam Hajali‪.
Among the guests where actors Joseph Bounassar‪, Nayla De Freije‪, president of the Baalbeck International Festival‪ and Gisele Khoury‪, president of the Samir Kassir Foundation and a BBC/Arabic TV host.
Before the CD signing‪, Tania thanked all the people and the media who contributed in the success of her crowdfunding campaign that she had launched in the summer of 2014 to help in the release of her new album‪.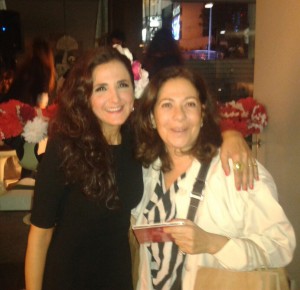 Categories