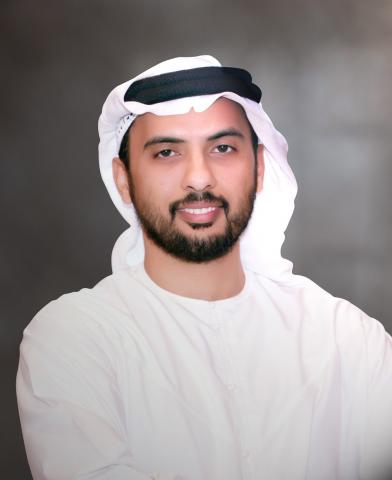 Under the sponsorship of Smart Dubai Government Establishment (SDG), Jalal Bin Thaneya, a UAE traveler, has set out to create a new record for the Guinness World Records in support of children with disabilities.
The move is a part of SDG's corporate social responsibility (CSR) in line with its commitment towards the welfare of the community. Aside from providing smart services and apps to make customers happy, it includes support for humanitarian initiatives in order to extend happiness to all segments of the society.
Bin Thaneya begins his one-week journey to cover the distance between Al Ghuwaifat Port, the UAE's first border point with Saudi Arabia, and Fujairah, one of the seven emirates of the UAE, on foot. During his seven-day travel, he will look forward to set a new world record and add to the UAE's leading international achievements by entering in the Guinness World Records.
Achieving success in setting a record has many positive attributes as it will facilitate in providing humanitarian and charitable aid to disabled children. Bin Thaneya is setting off on his adventure, covering a long distance and defying all hardships, not to earn money and reputation but to fulfill a more noble ambition and objective. He is aiming to finish his dedicated and courageous journey to show love for his country while delivering a message of compassion to the world.
H.E. Wesam Lootah, CEO of SDG, said: "SDG's sponsorship of UAE traveler, Jalal Bin Thaneya in his attempt to set a new record and enter into the Guinness World Records comes as part of its CSR policy. It also reflects the company's awareness about the importance of social responsibility and involvement in a number of noble and humanitarian initiatives. Adding a new record for the UAE with the objective of supporting children with disabilities has strongly prompted us to sponsor this event in a bid to underscore the importance of benevolence and philanthropy and promote the feelings of belongingness among disabled people."
A look through the exciting stories of Emirati travelers and as the hardest challenges faced by them during their travels, suggest that they are among the world's most daring, determined and brave personalities. This holds true for Bin Thaneya, a young Emirati traveler, who has climbed the tallest towers and walked miles from one country to another to promote his humanitarian goals. In 2000, he walked across the UAE, climbed the stairs of nearly 100 buildings in Dubai in 2008, and walked to the Empty Quarter (Rub' al Khali) in 2009. His key objective to undertake these activities is to increase awareness of and interest in disabled people, raise funds to develop centers for them, and reach out to people to throw the light on the challenges faced by those with disabilities.
Categories