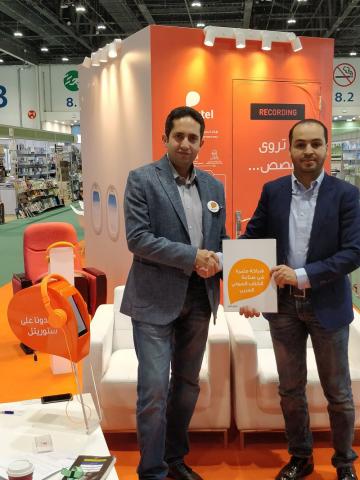 Strategic alliance to allow access to Storytel's prepaid subscription services through Jamalon.com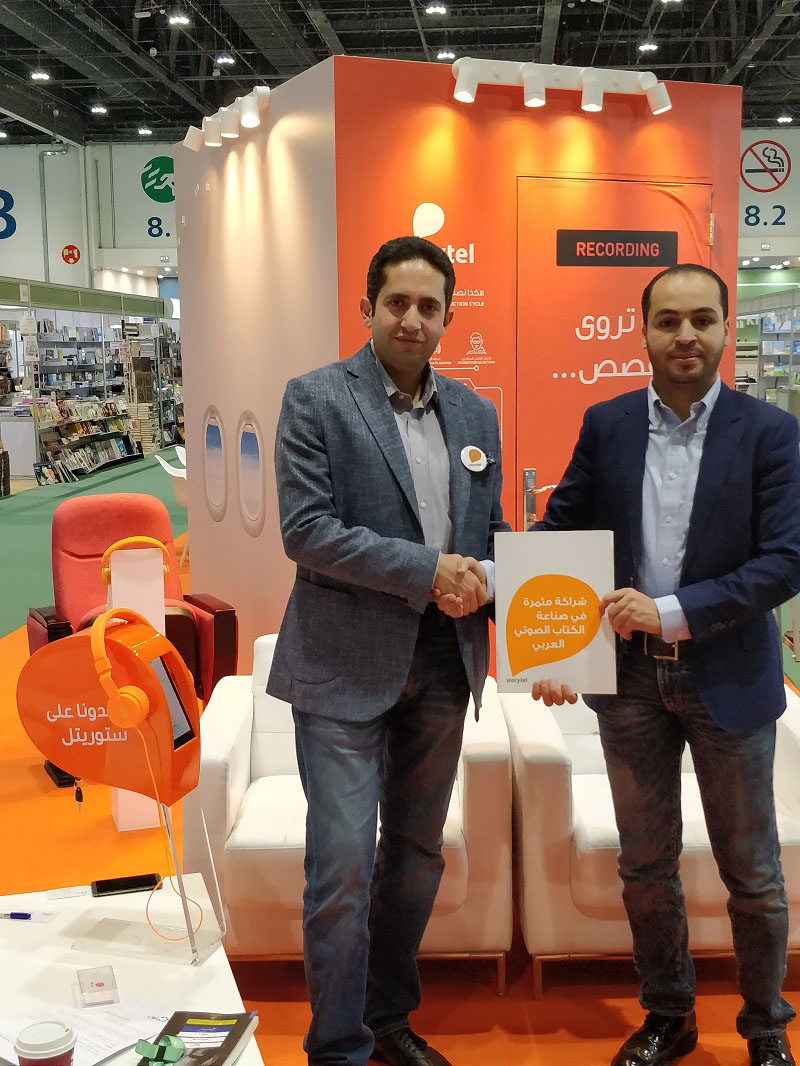 Storytel Arabia, the newly-launched division of Europe's leading platform for audiobooks, has entered into a strategic partnership agreement with Jamalon, the Middle East region's largest online book store with a catalogue of over 10 million titles. The strategic new alliance will allow access to Storytel's prepaid subscription services through Jamalon.com.
Storytel's streaming service, a Netflix-like version for audiobooks, allows its users to listen to unlimited audiobooks of all kinds through an app installed on their mobile phone. Storytel Arabia is the first audiobook subscription service in the Middle East region to offer audiobooks in both Arabic and English languages. The Swedish firm has introduced over 600 Arabic titles in audio for the first time with over 5,000 listening hours. 
Ammar Mardawi, Country Manager for Storytel Arabia, said: "The Middle East audiobook market is ripe for major growth and we have positioned ourselves to take full advantage of this. Having officially launched our UAE presence earlier this year, we are determined to make Storytel Arabia a success story and our partnership with Jamalon is another major pillar towards achieving distribution and customer acquisition successes. The partnership also opens up opportunities for us to reach new audiobook subscribers, while offering an enriching alternative to other in-room entertainment options."
Ala' Alsallal, Jamalon's Founder and CEO, concluded: "We at Jamalon believe that audiobooks have a major part to play in the future direction of the industry. We firmly believe that Storytel's offering matches the ambitions of Jamalon and we are delighted to announce this partnership with Storytel as an industry leader. Using our extensive distribution knowledge and capabilities across the Middle East, Jamalon will help Storytel with their regional expansion and market penetration efforts as we offer our customers with an additional media to consume content."
The move is also expected to help bolster Storytel's subscription offerings in the region. Jamalon operates a Print-on-Demand facility in Dubai, providing an innovative solution for authors, publishers and customers across the region.
---
About Storytel:
Storytel is an entrepreneurial-driven company that focuses on being the first and obvious choice for all audiobook lovers. The company operates across 15 countries around the world--Sweden, Norway, Denmark, the Netherlands, Finland, Russia, Turkey, Spain, India, UAE, Poland, Italy, Iceland, Bulgaria and Mexico. Launched in 2005, the company strives to be the market leader in audiobook streaming, consisting of two parts, namely Streaming and Print Publishing. The streaming business area offers subscriptions for audio books and eBooks under the Storytel and Mofibo brands, while the Print Publishing business area includes children's literature and young adult brands Rabén&Sjögren, B.Wahlströms, and Norstedts Kartor.
About Jamalon:
Jamalon is the largest online bookstore in the Middle East region. Established in the UAE in 2010, Jamalon boasts of a catalogue composed of over 10 million Arabic and English language titles, which is further bolstered by its more than 3,000 publisher partnerships within the region. In addition, the company also maintains global relationships with key industry players across the world. Jamalon continues to maintain an expansive footprint with offices located in Amman, Jordan and Dubai and distribution hubs in Beirut, Riyadh and London.