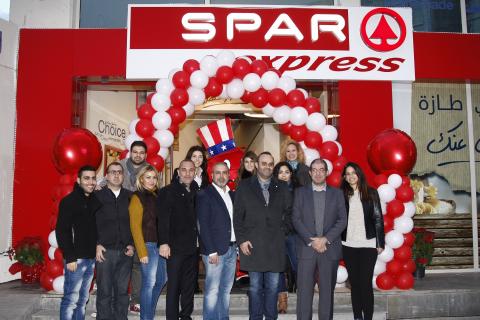 Beirut, January 2014 –
Starting the year on a positive note, SPAR, the largest international food retail chain, marks its entrance into the Lebanese market with its first neighborhood store in the heart of Sodeco.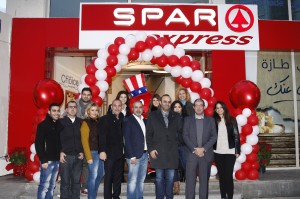 With a combination of both commercial and residential occupations within the area, the outlet will serve as key source of daily needs including the freshest and finest products from: produce, meats and poultry, organic selections as well as household items. Commenting on the occasion, Mr.HabibWehbi Chairman and CEO of SPAR Lebanon stated: "2015 will be an exciting year for SPAR, within the first two quarters three stores will be opening, Sodeco, Nabatiyeh and Ain El Tineh. The stores will vary from express neighborhood stores to large supermarkets depending on the region and the need."   "With the vision of becoming the leading retailer in the market, offerings exceptional and exciting customer experience, 16 stores will be opened in the coming 5 years," he continued. SPAR has expanded with more than 12,500 stores in 36 countries across four continents. It has an international brand image with a well thought communication pattern, and it shares similar values and commitments with its customers.
Categories