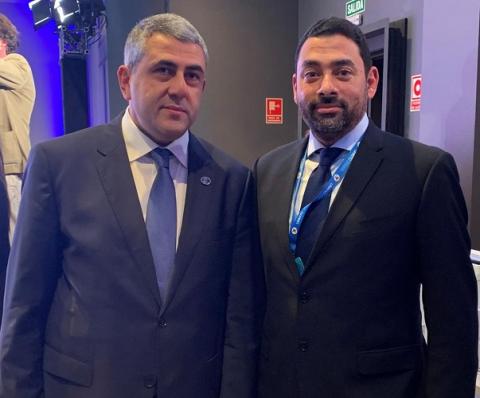 Soudah Development, a closed joint-stock real estate development company owned by the Public Investment Fund (PIF) of Saudi Arabia, has become an Affiliate Member of the World Tourism Organization (UNWTO) – the United Nations agency responsible for promoting tourism as a key driver of economic growth and environmental sustainability.
It becomes only the 25th company in the Middle East to join an alliance of more than 500 global members and joins some of Saudi Arabia's leading tourism destination developers including NEOM, Qiddiya, the Red Sea Development Company, and the Royal Commission for Alula.
Soudah Development was invited to attend the 24th UNWTO General Assembly in Madrid, Spain, where it received its nomination to become an Affiliate Member and was approved by Assembly members. The membership reinforces Soudah Development's continued focus on culture and heritage to help it achieve the highest international standards and best practice in tourism development and use the industry as a vehicle driver of social and economic growth.
Soudah Development is developing a luxury mountain destination in a unique and authentic setting among the clouds at 3015 meters above sea level.  Its sensitive sustainable quality development strategy is fully aligned with its goals of protecting natural environments and wildlife, empowering local communities and showcasing the extraordinary centuries old culture and heritage in Soudah and parts of Rijal Almaa.
The company's ongoing development program is fully aligned with Saudi Arabia's Vision 2030 strategy in the tourism and entertainment sector and the region offers a unique and wholly authentic visitor destination like no other in the region.
Husameddin Almadani, CEO of Soudah Development, said: "Building powerful and effective partnerships with like-minded organizations is an important part of our ongoing efforts to create a luxury mountain tourism destination high above the clouds."
"We are delighted and enormously proud to have already achieved this exciting and prestigious affiliate membership of the UNWTO.  It is the latest in a series of strategic ties we have established with local, regional and global stakeholders to further our goals. It demonstrates our commitment to operate according to the highest global standards and working with the best in the business in Saudi Arabia and internationally and position Soudah and Rijal Almaa as a year-round destination that will attract more than two million visitors throughout the year by 2030."
As an Affiliate Member of the UNWTO, Soudah Development will be able to work with more than 500 global companies, educational and research institutions, destinations, and NGOs. It will provide a platform to establish dialogue, share information and take further action to promote tourism and contribute to the United Nations Sustainable Development Goals.
Soudah Development was established by His Royal Highness Crown Prince Mohammad bin Salman bin Abdulaziz Al Saud, Deputy Prime Minister and Chairman of PIF in February this year. It was created to drive the development of the Asir region by building 2,700 hotel rooms, 1,300 residential units as well as 30 unique commercial and entertainment attractions.
To support long-term tourism, hospitality and entertainment growth in the Kingdom, the company has established important partnerships in addition to its membership of the UNWTO. They include joining the Mountain Partnership, a United Nations alliance dedicated to protecting mountain environments around the world, and a partnership with Beacon Development Company, a subsidiary of King Abdullah University of Science and Technology.