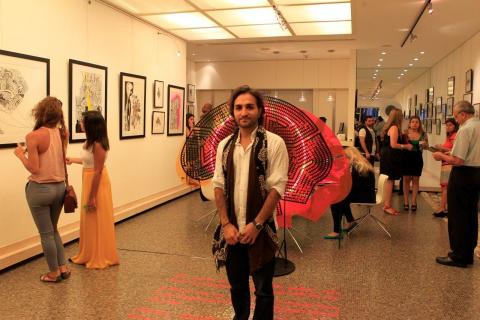 Beirut, 11 September 2014: Solidere announced the inauguration of the "Mental Landscapes" exhibit, hosting an exceptional art display by Etienne Bastormagi at its SV gallery on September 10th 2014 at 6:30 PM.
For this exhibit, the artist developed a series of artworks that revolves around the abstract relationship between his mind and the city, the collective memory, and the visual references of Bastormagi's own experiences.
"Mental Landscapes" reflects a perception of a reality that is only present in the artist's mind. It covers the various visual experiences Bastormagi gathered from travels and living in Beirut.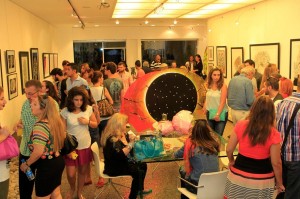 From small watercolors and marker sketches to large installations, machine-made structures mixed with hand drawings, the artist turned landscapes into a mental combination of constructed artworks that best express how urbanism and globalization affect Beirut.
Born in 1980, Etienne Bastormagi is a visual artist; he paints a reflection of several years of work and observation.  In his first-time exhibition "Mental Landscapes", he draws complex mind maps of Beirut, fusing urban and architectural elements to represent a collective memory.
His exhibit runs till the 29th of September 2014 and is open to visitors from 10 AM to 6 PM.
Categories