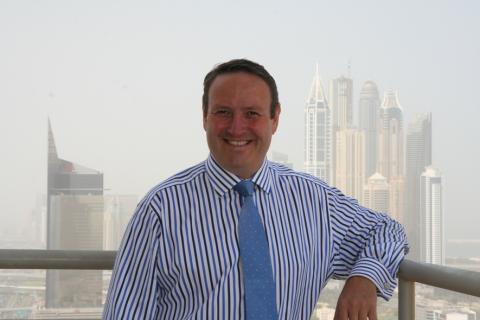 August 25, 2014 - Software AG has announced the appointment of Mike Saxton as their new Senior Vice President for its Middle-East and Turkey regions.
Mike joined the Asia-Pacific regional leadership team in 2012 to help drive customer engagement and successful project outcomes.
Mike brings to this role the relevant leadership and industry experience.  "Asia-Pacific and Middle-East/Turkey have some surprising similarities", comments Saxton, "The exponentially expanding China bears some resemblance to the emerging markets in our region, Singapore, Australia, and the stabilizing economies of Saudi Arabia, United Arab Emirates and Qatar. "
"In the future, value creation will be less defined by classical manufacturing expertise and more so by full-fledged intelligent business operations, processes & solutions. At Software AG we refer to this as a digital transformation, which has already started creating market momentum in economies where value based investment has been identified as one of the major factors contributing towards business success. Software AG Gulf will position itself as a pioneer influencer to the regional market." said Saxton.
Steve Keys, Chief Operating Officer at Software AG, commented further on Mike Saxton's appointment. "Software AG partners with organizations to help transform into Digital Enterprises, so that they can differentiate from competitors. We see significant potential to create real value for and on behalf of our customers throughout the region. Mike brings experience and customer centricity to our business operations in the region".
Saxton added: "Software AG brings to the region a winning combination of a stable, and well- engineered German Software, which provides the financial stability of a E1BN organization and a network of local and international Partners. Our goal and our business mantra is to deliver successful project outcomes for our customers based on a meaningful return on investment. This creates trust and long term relationships that are crucial to doing business in this region."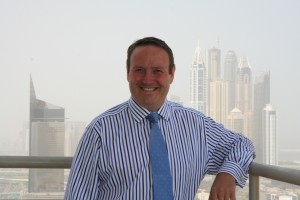 Who is Mike Saxton?
Mike Saxton joined Software AG in 2012 coming off a 25-year plus technology career, the last 15 of which have been in Enterprise Software.  After graduating, in Finance from Brunel University London, Mike worked in banking with Barclays for a few years in both Retail and Investment, before moving into technology in the early '90's.
Mike has helped many National and International organizations to make solid Return on Investment (ROI) based decisions in Enterprise technology.  Customers made these investments in order to better serve their customers, drive down costs, increase "share-of wallet" and reduce risks.
During many Enterprise Software sales cycles, Mike has called on his experience to assist many senior C Level decision makers through the "risk analysis" phase of an investment in Enterprise technology.  By understanding some of the challenges that other Customers have experienced, like "how do I make this investment work in my Firm", and "what are the potential hurdles that I am going to need to consider', through to "what objections am I going to face from my fellow Senior Execs", Mike can give sound well considered advice to potential customers.
About Software AG
Software AG (Frankfurt TecDAX: SOW) helps organizations achieve their business objectives faster. The company's big data, integration and business process technologies enable customers to drive operational efficiency, modernize their systems and optimize processes for smarter decisions and better service. Building on over 40 years of customer-centric innovation, the company is ranked as a "leader" in fourteen market categories, fueled by core product families Adabas-Natural, ARIS, Alfabet, Apama, Terracotta and webMethods. Software AG has more than 5,200 employees in 70 countries and had revenues of around €973 million in 2013.
To learn more about Software AG (Gulf), please contact:
Email: aesha.jadhav @softwareag.com
www.SoftwareAG.com
Categories