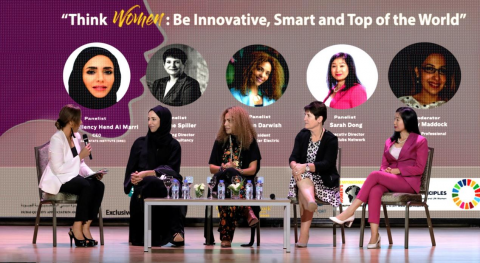 Sobha Realty, the leading premium real estate developer, hosted the 'Think Women' panel discussion in celebration of International Women's Day at Sobha Hartland, the company's flagship development in association with the CEO Clubs Network.
Following this year's global theme – Balance for Better, industry leaders gathered today to appreciate the social, economic and cultural achievements of women in the UAE.
The panellists including Her Excellency Hend Al Marri, Chief Executive Officer of Dubai Real Estate Institute (DREI), Yvonne Spiller, Managing Director of CSA Consultancy and Hanan Darwish, Cluster President of Gulf Countries & Pakistan of Schneider Electric discussed how to lead smart and innovative lives, effective role of women in work and society as well as highlighting a call to action for accelerating gender balance that is imperative for economies and communities to thrive.
Sobha Realty takes pride in celebrating the significant role of women in various verticals across the organisation and their success both professionally and personally.
Photo Caption (from Left to right):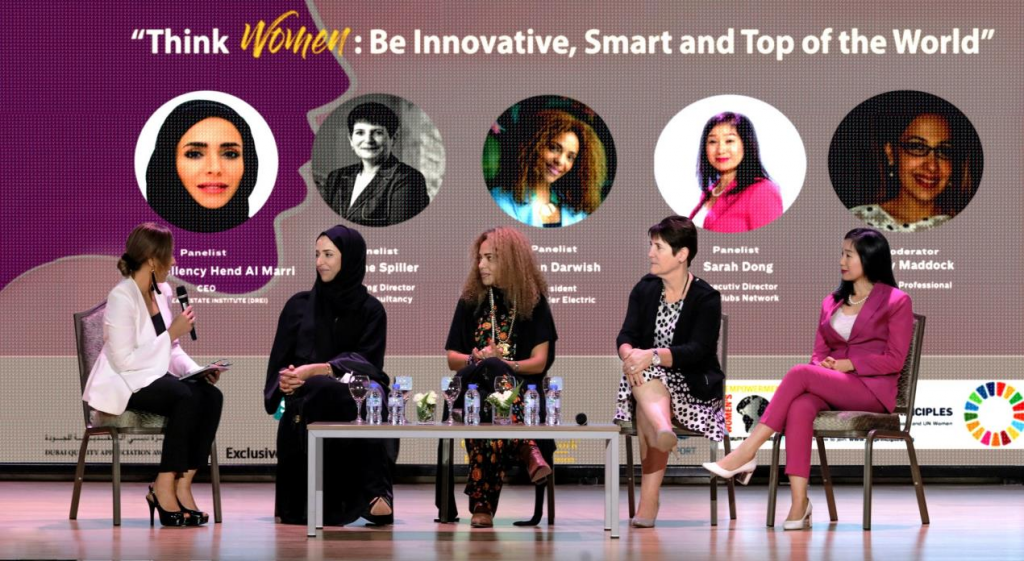 Neity Maddock
Her Excellency Hend Al Marri, Chief Executive Officer of Dubai Real Estate Institute (DREI)
Hanan Darwish, Cluster President of Gulf Countries & Pakistan of Schneider Electric
Yvonne Spiller, Managing Director of CSA Consultancy
Sarah Dong, Executive Director of CEO Clubs Network
Categories