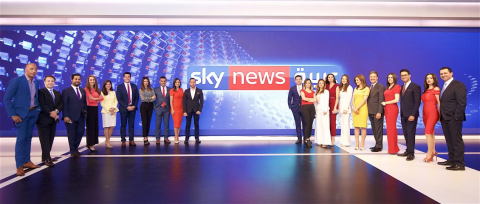 Sky News Arabia has announced a special series of events and line-up of programs across all of its TV, radio and digital platforms during the Holy Month of Ramadan
More culture, heritage and history topics will feature across the channel along with the launch of a new live morning show on Sky News Arabia radio and a special series of digital-only programming.
'Ramadan Allayla' will lead the TV schedule seven days a week at 1am (UAE) and midnight (KSA) with Sky News Arabia presenters Nancy Tabet and Hani Ziade. Featuring various segments, the program will cover different cities and how they celebrate the Holy Month, recipes, top Ramadan hashtags, fashion and celebrity news. Cooking segment 'Ramadan Table' will feature some of the most famous Ramadan recipes from around the world during the program.
Sky News Arabia will also go behind the scenes from the sets of some of the most popular Arabic TV dramas with Lana Al Jundi in 'Kawalis Ramadan' program at 8.30pm (UAE) and 7.30pm (KSA).
New digital programs will also feature across Sky News Arabia's online platforms led by a weekly program with Sky News Arabia social star Abdallah Al-Bandar, along with short programs examining how to stay fit and healthy during Ramadan, how Ramadan is being observed around the world and Ramadan history and traditions.
For the first time this Ramadan, Sky News Arabia radio is introducing a new interactive show, along with a new live morning show covering business, sport, and social media updates.
More updates on Ramadan are available on the Sky News Arabia website.
This follows the recent announcement from Sky News Arabia of its biggest enhancement since the 2012 launch of the channel and is part of its continued efforts to set the bar for world-class journalism in the region.
During Ramadan, Sky News Arabia will also host a range of events at its Headquarters in Abu Dhabi including a special suhoor with sporting legends amongst other high-profile guests.
Other events include a Majlis with media to discuss the changing nature of the industry as well as panel debates with social media influencers tackling their role in content creation in this increasingly digital world.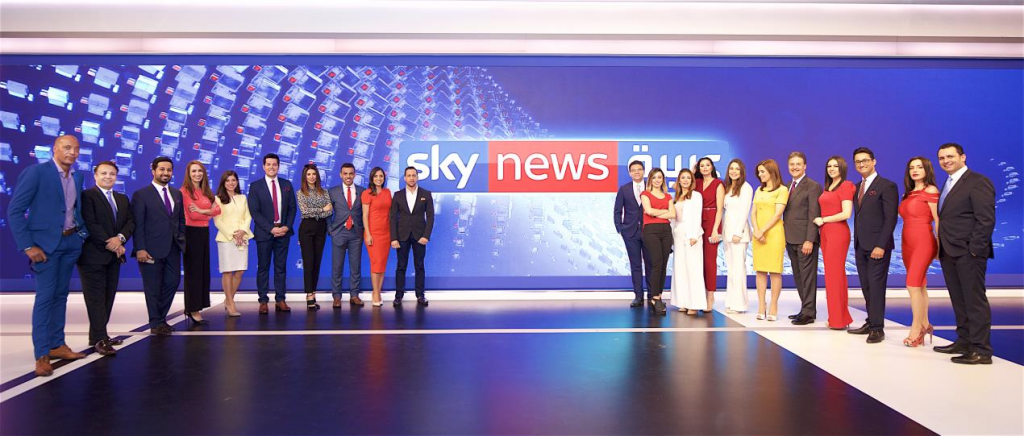 Sky News Arabia's Head of News, Hani Abuayyash, said: "Our exciting line-up of special Ramadan features across Sky News Arabia platforms will celebrate the Holy Month and are designed specifically to appeal to audiences looking to embrace the community spirit during this important time.
"With more current affairs, lifestyle and heritage topics featuring across all channels, our Ramadan coverage will reflect our commitment to high-quality news output and in-depth reporting that is relevant to your life and the issues you care about most.
"At Sky News Arabia we are raising the game for news broadcasters in the region, with new ways of showcasing our content and stories that ensure we continue to appeal to our audiences in the Middle East and North Africa, as well as having a global outlook."
In April, Sky News Arabia announced a new programming line-up, new presenters, cutting-edge broadcast technology, and a digital-first approach to content creation as well as a refreshed schedule going live seven days a week.
Categories