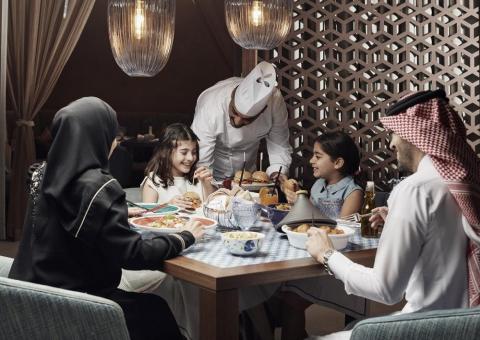 The offer includes upgrades and hotel credit throughout the month of October.
Shaza Hotels, the luxury hotel and retreats chain with properties in the Kingdom of Saudi Arabia is celebrating the Saudi National Day with great offers across all of its hotels in the Kingdom.
In recognition of the Saudi 91st National Day, Shaza hotels in KSA announced its family staycation offer on Suite Bookings, which offers a hotel credit of SAR 91 per day, to be redeemed at any of the chain's restaurants, outlets and facilities during the stay and it must be booked via shahotels.com.
Visitors to any of Shaza's luxurious properties in the Kingdom can avail the "Saudi National Day" offer, from 16 until the end of the month by using the promo code Saudi91 when booking directly through the hotel's website. (Terms and conditions apply).
Shaji Abu Salih, Corporate Director - Business Development at Shaza Hotels noted, "Shaza hotels started at the Kingdom of Saudi Arabia, and spread from it to the region. We are proud of our national identity and we would love to give something back to our local communities."
Shaza properties in KSA include three amazing hotels in prime locations: Shaza Makkah, one the first in line hotels in Jabal Al Ka'bah overlooking Al Masjid Al Haram, Shaza Madinah, right next to the holy mosque of Al Masjid Al Nabawi, and Shaza Riyadh, in the buzzing heart of the capital next to Al Rajhi mosque.
"Now that the travel restrictions are getting easier and the weather is getting nicer, we look forward to welcoming our guests as they enjoy our great services and prime locations within KSA," Abu Salih concluded.