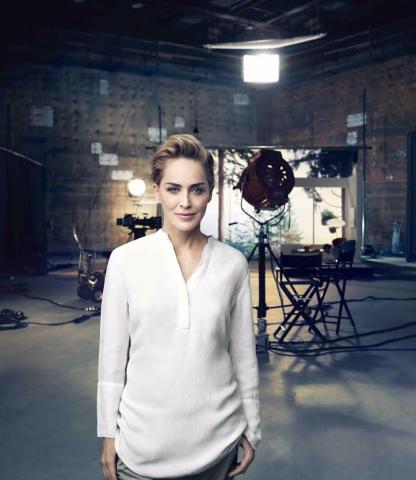 Restylane® fillers and Restylane Skin-boosters™ will be put to the test in a unique campaign by Sharon Stone
Details of the challenge and the results will be unveiled at a live event in May
The initiative aims to build trust in aesthetic treatments by demonstrating natural-looking results of Restylane in real life
Today, Sharon Stone has embarked on a global campaign with dermatology company Galderma to make aesthetics more accepted and demonstrate natural-looking, real life results of Restylane fillers and Restylane Skin boosters. It is the first time a global celebrity has featured in a campaign for aesthetic treatments.
More than 23 million people13 underwent aesthetic treatments globally last year, and many more are curious but are concerned that such treatments can produce extreme and unnatural results. The new campaign aims to prove that aesthetic treatments can enhance your natural looks by demonstrating the results of Restylane fillers and Restylane Skinboosters in real life. Restylane products use a component found in the skin called hyaluronic acid and Galderma uses a unique technology to incorporate this ingredient - meaning it differs only slightly from your skin's own natural hyaluronic acid - for safe and natural-looking aesthetic treatments.
Sharon Stone, said: "I am excited about Galderma's new and innovative aesthetic techniques to create natural-looking results. I am looking forward to working with the company to make aesthetic treatments more accepted. It is inspiring when science meets beauty in such an effective way and I'm sure people will be impressed with the natural looking results of Restylane fillers and Restylane Skinboosters that we will reveal at the Real Life Event." Recent research by Galderma found that almost nine out of ten patients (87.1%) choose aesthetic treatments for a feel-good boost as they head into middle age. Yet people want realistic looking results, with 61.1% of practitioners saying their patients only want to look younger by 5 years or less.12
Anne-Sophie Copin, Global Head of Skin Rejuvenation Aesthetics & Corrective, Galderma, said: "Almost 70% of the practitioners we work with reported that their patients most fear looking unnatural. We want to shine a light on the subtle and natural-looking results of Restylane fillers and Restylane Skinboosters, and because we know it is hard for people to trust an image, we will demonstrate results people can trust, in a real-life format. We hope to challenge outdated perceptions and empower more people to make an informed decision."
Galderma, which makes Restylane, is known for its innovative and highly trusted medical solutions for the skin over the last 20 years. Restylane filler treatments provide an instant result but their effects can last up to 12 months depending on the treatment area.11 Restylane Skinboosters are especially designed to deliver lasting moisturisation and improvements in the skin. Restylane Skinboosters are clinically proven to improve skin quality on the face, neck, hands, and décolletage2-8. Visible improvements to the skin can be seen after a course of treatments. A series of tiny injections improves skin elasticity2-6, hydration3, firmness3 and reduces skin roughness6.
Categories