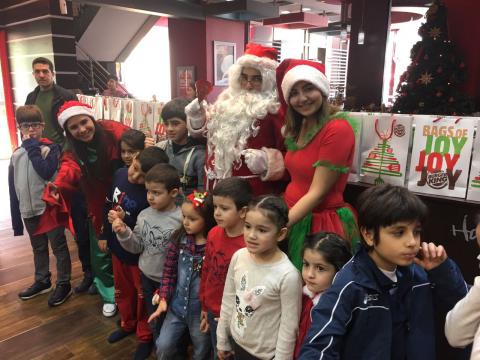 King Food S.A.L., the BURGER KING® brand franchisee in Lebanon, debuts the Christmas season with a fun-filled event especially tailored for children, held at their branch in Jal El Dib on December 17, 2016.
The event featured a feast of play in a magical atmosphere especially decorated for Christmas. Children were welcomed by Santa Clause and took photos with their parents, starting their day with a memorable picture. They also enjoyed activities and a face painting session, danced and sang, and finally received amazing gifts from Santa. Along with their families, kids also enjoyed a delicious lunch from Burger King's tasty menu items.
Marc Kallassi, General Manager at King Food S.A.L., stated, "We are more than happy to organize this event for the second year, to celebrate this joyful season. Burger King always aims at creating memorable moments for kids and spreading the joy during Christmas, after all, seeing the beautiful smiles on those innocent faces means everything to us."
All attendees and kids left with bags full of treats and hearts full of Christmas cheer and great memories.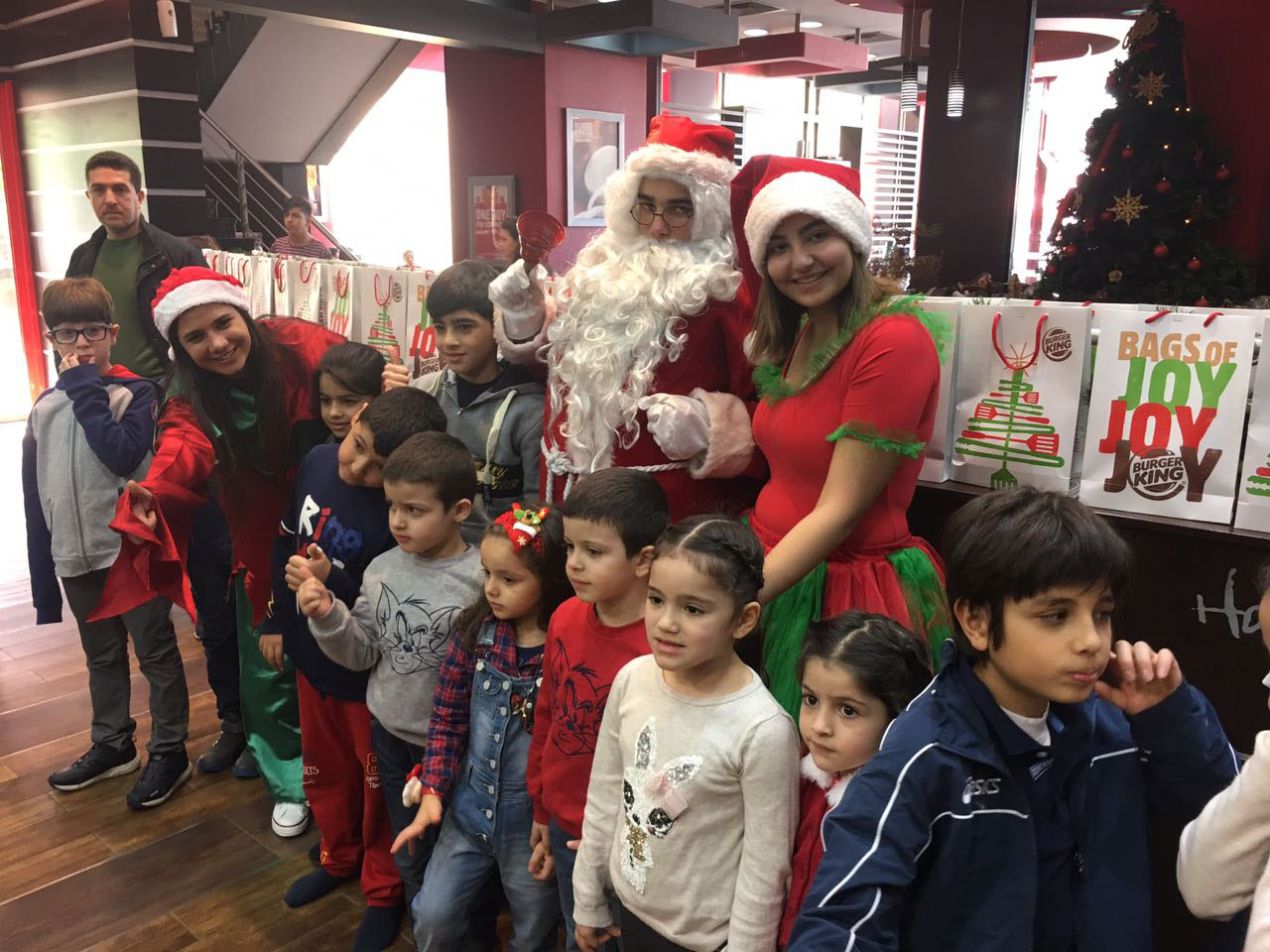 About Burger King Worldwide, Inc.
Founded in 1954, BURGER KING® is the second largest fast food hamburger chain in the world.  The original HOME OF THE WHOPPER®, the BURGER KING® system operates in approximately 14,000 locations serving more than 11 million guests daily in 100 countries and territories. Almost 100 percent of BURGER KING® restaurants are owned and operated by independent franchisees, many of them family-owned operations that have been in business for decades. BURGER KING® is owned by Restaurant Brands International Inc. (TSX,NYSE:QSR) one of the world's largest quick service restaurant companies with approximately $23 billion in system sales and over 18,000 restaurants in 100 countries. To learn more about Burger King Worldwide, please visit Burger King Worldwide Inc.'s website at www.bk.com or follow us on Facebook and Twitter.
Categories