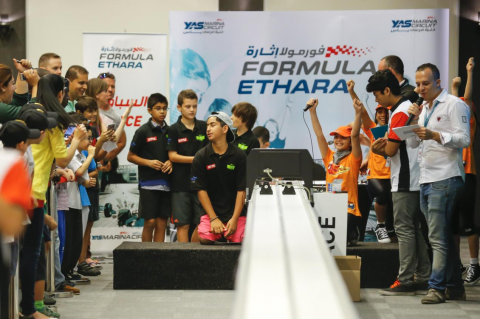 Teams of school students from across the UAE and Oman are preparing to battle for a place on the winners' podium at this year's Formula Ethara National Finals competition.
This weekend a total of 50 teams, made up of 191 students from 24 schools, will take part in the annual event that sees youngsters race scale model paper race cars using skills learned in STEAM (science, technology, engineering, arts and maths) classes.
Among the Grade 3 and above students taking part in this year's contest will be three teams from The Sultan's School in Muscat, Oman, along with pupils of determination from Al Karamah School in Abu Dhabi.
A major development for 2019, is the upcoming Formula Ethara National Finals being the first edition of the competition since the UAE Ministry of Education fully integrated Formula Ethara into the national curriculum.
Taking place on, the teams will line up on a specially prepared starting grid at Yas Conference Centre's to compete in Formula Ethara.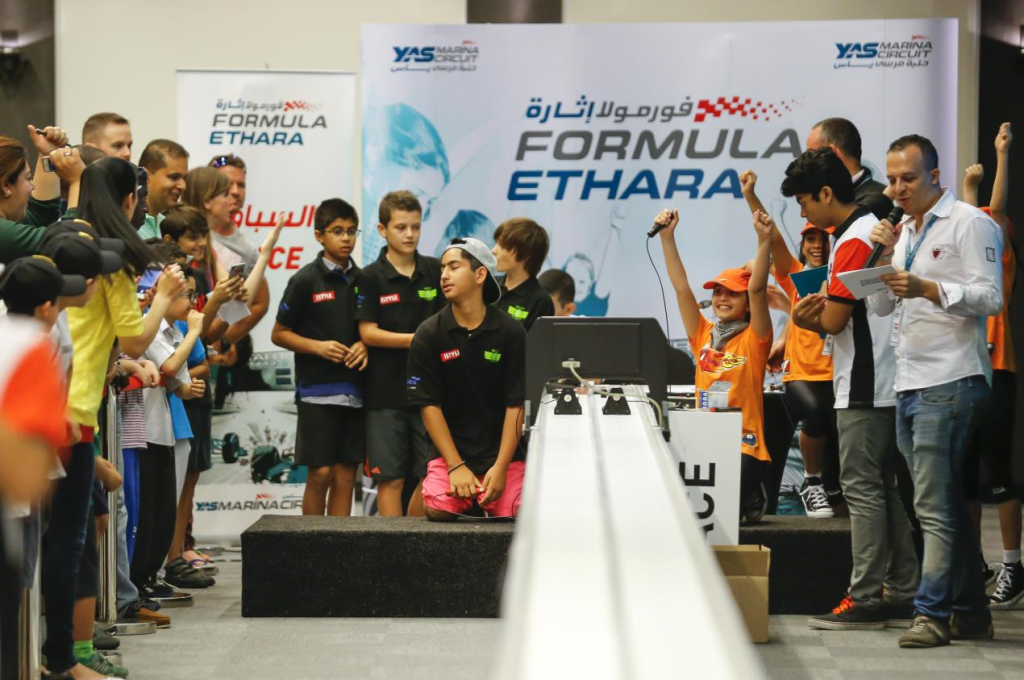 The competition will be divided into two categories: 'Outright' (those with previous experience of Formula Ethara finals) and 'Rookie' (those new to the competition) with a wide range of awards on offer, including the coveted Champions trophy.
Formula Ethara's panel of judges will decide the winning team based on how well they make, race and also promote their own team and car in a fun and informative presentation. 
The teams will be cheered on by friends and family with around 300 spectators expected to attend. Members of the public are invited to watch the action free of charge.
For more information on attending please contact our call center on (800 927) or +971 (0) 2 659 9800.
Categories