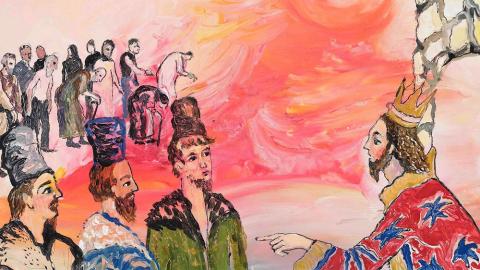 An updated collection of Expo 2020 Dubai's Children's Tales From Around The World has launched in perfect time for the school holiday season, now featuring 68 traditional children's stories and folktales from countries spanning six continents.
The third, and final, edition of poignant stories and colourful illustrations by talented storytellers and artists – young and old – from all over the world, offers a much-needed dose of escapism.
Featuring words and phrases from almost 50 languages, and 25 new stories across two additional chapters, the updated collection offers an arresting snapshot of storytelling cultures from some of Expo 2020's 190-plus participant nations.
The anthology provides a fun and accessible way for children to explore what makes us different, while celebrating the values that we share. It will be followed by an exclusive print collection, which will be published ahead of Expo's opening on 1 October.
Children's Tales From Around The World is published as a PDF document, available for free download directly from the Expo School Programme website. It is also available through Apple Books.
 
Source: www.expo2020dubai.com