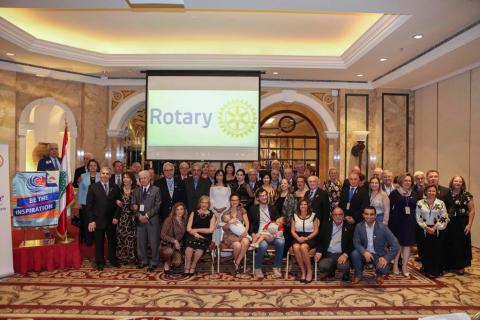 A delegation of Rotarians from 7 countries visited Lebanon after being invited by the local Rotary clubs to the 3rd edition of the gathering "Together in Lebanon". The visitors are spending a week touring the country, discovering its culture, heritage and traditions and studying Rotarian humanitarian projects that need funding.
About 50 Rotarians of Lebanese origin, as well as Rotarians from other countries along with their friends and families, are participating in this event. They come from 16 Rotary Clubs in Belgium, Brazil, France, Germany, The Netherlands, UK and USA.
The program, which started on Saturday October 13 and continues till Saturday October 20, includes visits to archeological and religious sites in Bcharre, Ehden, Tyre, Saida, Balamand, Tripoli, Jeita, Jbeil, Baalbeck, Anjar, Ksara and Taanayel, as well as the National Museum, MIM museum and the Money Museum at the Central Bank.
This "Friendship Exchange" event was launched in a ceremony on Saturday October 13th at Intercontinental Phoenicia hotel.
Dr Michel Jazzar, District 2452 Governor, insisted in his speech on the importance of "the exchange of ideas and the fostering of understanding across geographical and cultural divides". He said, "We are living in a time endemic with conflicts and oppression. We are living in a time when the greatest challenges are those that affect us all. More than ever are our destinies intertwined." "You are here to act as a bridge between cultures, languages, thoughts, services and vocations", he added.
As for Ronald Farra, District Chair for Friendship Exchange, he pointed that "Rotary Friendship Exchange unites members from across the globe. It gives Rotary members and their families the chance to experience new cultures — and make lifelong friends." "Rotary Friendship Exchange fosters interclub collaboration, with the goal of advancing international understanding and peace through service projects and spending time together", he added. Finally, he invited the members of the delegation to share their experience with their fellow Rotarians and encourage them to visit Lebanon.
The delegation will benefit from professional networking sessions with fellow Rotarians in the 28 local clubs, exchanging banners, signing twinning and studying projects that need funding...
May Monla Chmaytelly,Committee Chair of "Together in Lebanon 2018" , said the program is in line with Rotary's "mission of building better friendship for a more peaceful world", and builds on the successful editions of "Together in Lebanon 2010 and 2015".
According to Chmaytelly, visiting Rotarians will have the opportunity "to discover and experience Lebanon by immersing themselves in its rich cultural and religious heritage, mingling with the Lebanese and exploring various regions".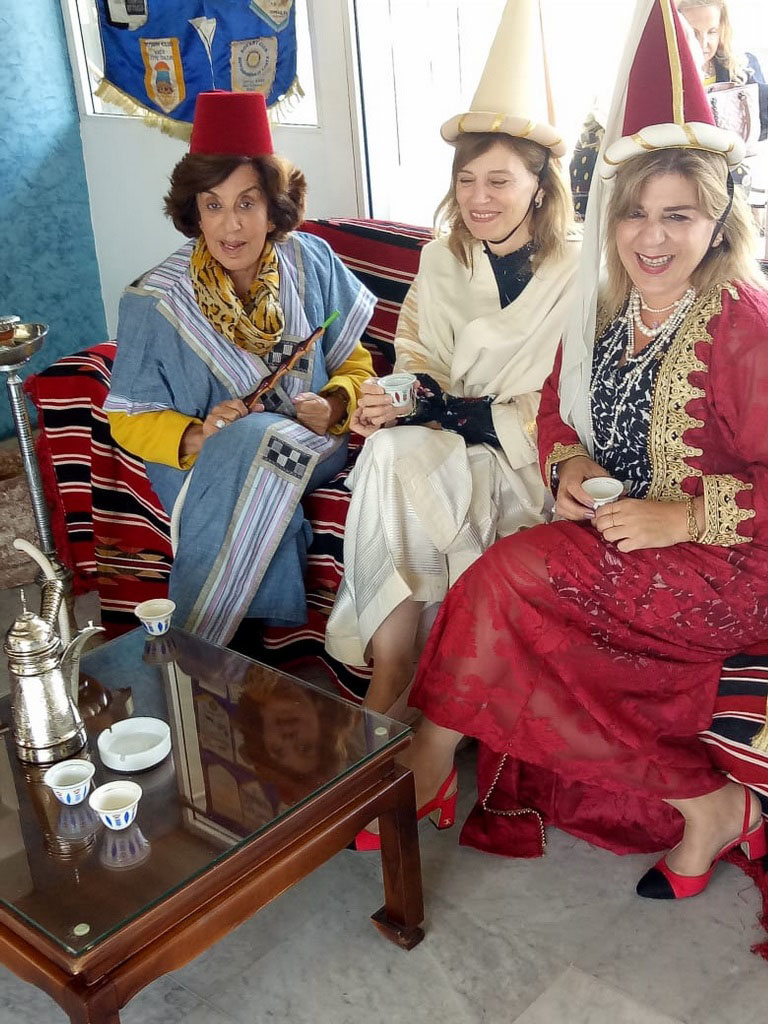 Categories