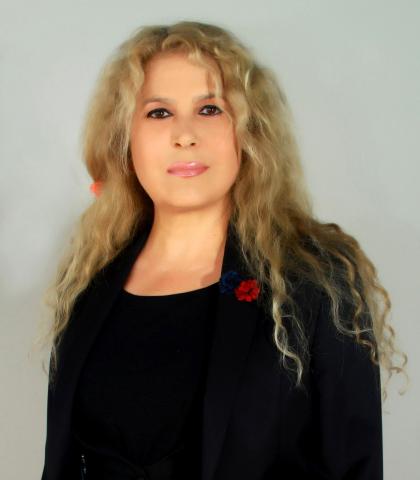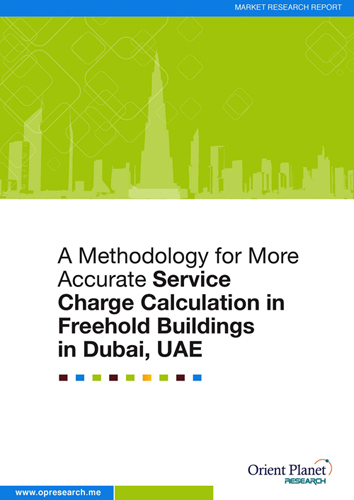 Latest study provides new approach to calculating management, operating, maintenance & repair costs of common building areas
Variations in calculation methods for average property service charges continue to cause disputes between landlords and developers in Dubai, resulting in the need for a new computation approach to come up with fair and reasonable fees, according to a new industry report released by Orient Planet Research, an Orient Planet Group venture. Titled 'A Methodology for More Accurate Service Charge Calculation in Freehold Buildings in Dubai, UAE,' the report launched today (Saturday, March 19, 2016) offers to bridge this gap by presenting a step-by-step methodology for accurate calculation of costs involved in the management, operation, maintenance, and repair of buildings' common areas.
With the proper implementation of the methodology, the report said asset owners can efficiently measure ongoing costs to arrive at a more realistic budget allotment. It will also encourage discussions and record decisions regarding the maintenance of common areas. Most importantly, the report will provide data on the common assets' actual performance that can be utilized for future planning and benchmarking.
Nidal Abou Zaki, Managing Director, Orient Planet Group, said: "Property service charges have always been a controversial issue not only in the UAE but also across the globe. This shows the need to focus on a long-lasting solution that is acceptable and fair for all involved parties. We seek to bridge the current gap and provide valuable insights into the issue by launching our new report. Our study details a comprehensive, step-by-step approach to compute costs involved in the maintenance of common areas. Asset owners will benefit immensely from the invaluable information contained in the report which will assist them in arriving at a more reasonable calculation for property service charges."
Focusing on freehold buildings, the study explains what is included in service charges and ways to estimate the costs. It specifically measures the utility consumption of assets found in common areas, taking into consideration how utility expenses account for the majority of service charges. The report also looks into the specific conditions to correctly track and monitor the ongoing costs.
Nahla Nana, Director-Research and Innovation of Orient Planet Research and Marketing Consultant for Dubai Real Estate Institute of Dubai Land Department, said: "Many landlords have been studying service charge fees not only to maximize their incomes but also to ensure that the rates are reasonable. Our report offers a unique solution to different variations in service charge computation to guide asset owners and property developers. We also present the many advantages and opportunities our new methodology offers. We particularly focus on freehold buildings in Dubai for a clearer presentation of our methodology and hope that we will help set new benchmarks across the UAE."
Other insights to be gained from the paper include Dubai laws on ownership of jointly-owned properties, estimating service charges, tables containing key data for computation, how to use unit rates to convert man-days to actual expenses, and the allocation of service charges for common areas. The report is available on the website of Orient Planet Research at www.opresearch.me.
Orient Planet Research develops comprehensive macro-level reports on media, communications, business, technology and other key sectors in the Arab World. In addition to offering up-to-date reports offering valuable insights on country-specific industries, Orient Planet Research provides customized research services according to the client's particular requirements. It is backed by a team of highly qualified researchers who have strong experience in developing comprehensive reports that offer actionable insights.
Orient Planet Group is headquartered in Dubai, UAE and manages a comprehensive network of offices, affiliates and partners to address all its clients' needs across the Gulf, Levant and North Africa regions.
Categories