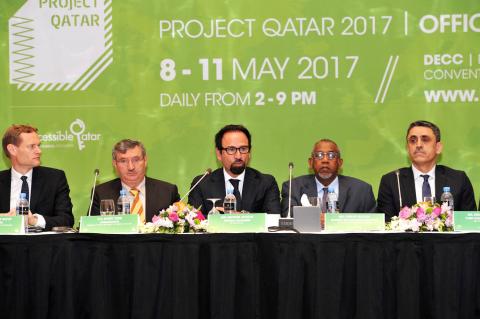 Over 16,000 visitors from construction sector to descend in Qatar this May

Preparations are in full swing for Project Qatar 2017, the 14th edition of the International Trade Exhibition for Construction Technology, Building Materials, Equipment and Environmental Technology set to take place from May 8 to 11, 2017 at the Doha Exhibition and Convention Center.  A press conference was held today at the InterContinental Doha – The City to unveil the exhibitors and country pavilions participating in the event, which is expected to gather more than 16,000 visitors from across the globe.
A total of 516 exhibitors from 33 countries are looking to leverage the future developments of Qatar's multi-billion-dollar construction sector supported by their various embassies in Qatar, including France, Italy, Germany, Belgium, China, Turkey, Kuwait, and Pakistan.
Project Qatar will hold a series of expert-led workshops on key issues within the construction sector such as: 'Cooperating to Advance Construction Codes in the Gulf Region' by Mark Johnson, Executive Vice President, Business Development, International Code Council (ICC); 'Overview of the International Green Construction Code' by Dave Walls, Executive Director Sustainability Programs, ICC; 'Conflict Avoidance: The Alternative to Dispute Resolution' by Rob Jackson, Regional Director, RICS; 'Design of Quality Control Systems to Improve the Quality of Concrete Construction in Complex Infrastructure Projects' by Timothy D. Tonyan, Chief Operating Officer, CTL GROUP; and 'Identification and Mitigation of Alkali-Silica Reaction (ASR) in Concrete Structures' by Anthony Bentivenga, Laboratory Manger, Consultant, CTL Group.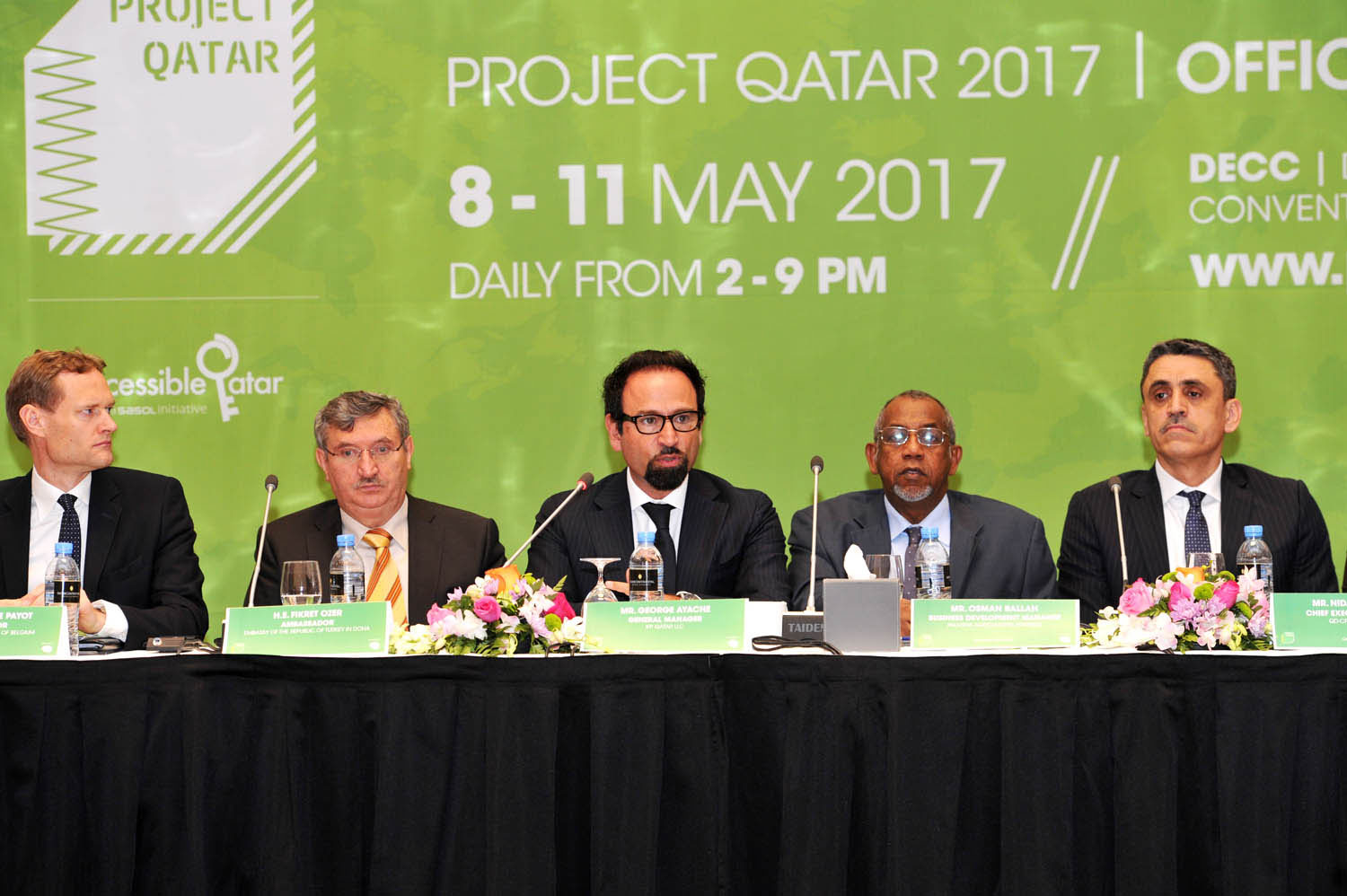 George Ayache, General Manager, at IFP Qatar, said: "The groundwork and business networking needed in order to optimize the capabilities the global construction has to offer require a dedicated platform for companies of all sizes to build business relations and secure major successful deals. Project Qatar is once again leading the construction sector in building on opportunities for expanding the country's prospects independent from the oil and gas sector as its major source of income and become a more diversified economy. The construction industry plays a very important role in achieving infrastructure development and thereby attracting foreign direct investments into the country, consistent with Qatar's vision of becoming a leading hub in the region for world events, including the FIFA World Cup which will be held in 2022."
Nidal Alotaibi, CEO, QD-CPC Industries, said, "For the last few years, Project Qatar has managed to position itself as a strategic venue to discuss and review timely industry topics while also networking with top enterprises from across the region. The event continues to demonstrate its support for the country's hosting of the 2022 FIFA World Cup and in the move to realize the goals and objectives of National Vision 2030. Serving as the gold sponsor for this event will allow us to illustrate the differentiated building materials and unique services QD-CPC Industries deliver through its six Qatar based building materials factories for the existing and coming massive developments in the construction sector. Rest assured that we will remain steadfast in our commitment to provide the industry with complete building solutions needed in creating world-class infrastructure in Qatar."
Jack Saba, Public Affairs General Manager, Sasol, "Under our corporate social responsibility (CSR) umbrella, Accessible Qatar initiative is thriving to build an inclusive society for the benefit of the disabled community. We strongly believe that the construction sector has a major role to play in this regard. Through Project Qatar 2017 exhibition, we will hopefully make a significant impact on decision makers who are designing the future of Doha and of the entire country. We appreciate the partnership with IFP and Qatar Tourism Authority for their ongoing support on the Accessible Qatar Conference and Awards Ceremony."
"This year marks our 13th time to participate in this event as the official industrial solutions partner. The event continues to be a strategic platform for us to showcase our diverse range of products and to present construction solutions to the country. Our company, which is engaged in every aspect of construction solutions, represents various brands that are considered as world leaders in their respective categories. During the event, our Nehmeh stand will display brands like Makita, Nehmeh Air Conditioners, Stampa, SDMO, Geo Fennel, Portacool, Novovent, Spray Cannon, Koshin, Rawlplug, Chicago Pneumatic (CP) and U-Pol. We will also be showcasing Qatar's first and only locally manufactured Air Handling Unit (AHU) and Fan Coil Unit (FCU) while Makita's latest range of Li-ion battery operated outdoor tools and AVT (Advanced Vibration Technology) will also be featured at the Live Demo sessions of Project Qatar, concluded Anurag Guglani, CEO, Nehmeh Corporation.
Project Qatar 2017, considered as the country's largest exhibition for building, environmental technology and materials, will showcase the latest equipment and services from some of the world's leading construction companies. Aside from the workshop sessions, the event will also be offering other activities like a Live Demo Theater, the Accessible Qatar Conference and a B2B Matchmaking event. This year's edition of the event will feature 516 exhibitors from 33 participating countries.  Some of the event's main sponsors and partners include the Qatar Tourism Authority as Strategic Partner; Al Sraiya Group and Palmera as Platinum Sponsors; QD-CPC Industries, a subsidiary of QDSBG as Gold Sponsors; and Ali Abdul Sattar Business Group, BITUMODE Qatar Waterproofing Factory, and Qatar uPVC as Silver Sponsors.
Categories