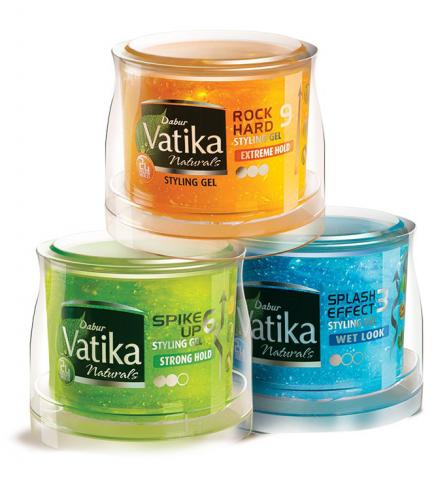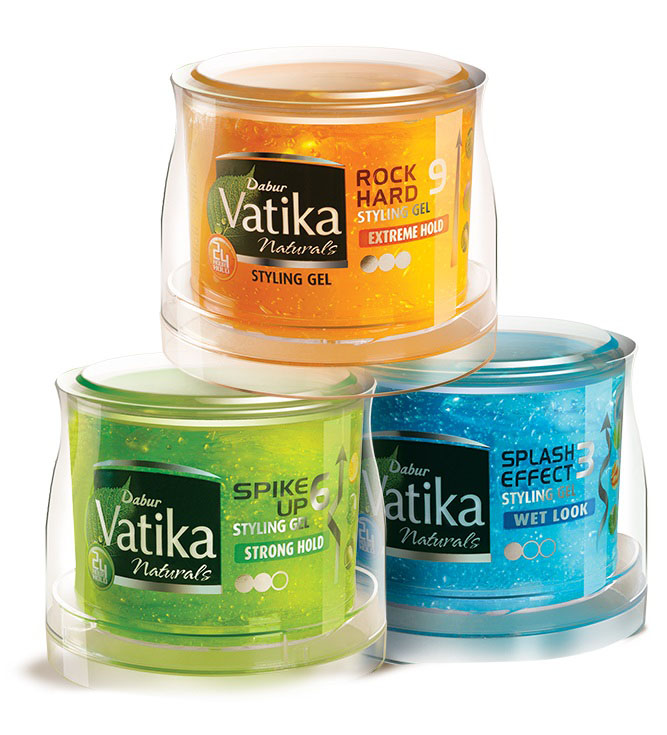 Today's young Arab men are constantly active socially, engaged in various activities from concerts and parties to extreme sports and outdoor trips. Their high-adrenaline lifestyle requires a hair styling support that offers maximum hold under all conditions and creates desirable looks without drying or damaging the hair.
Thanks to Vatika Hair Styling Gel, it does not take long for this new generation to remain attractive and stylish all-day long. The styling gel has extreme hold fixing actives that can help you style your hair the way you want without leaving any flakiness or residue to the scalp, keeping the hair healthy and easy to maintain.
Vatika's Rock Hard Styling gel with extreme hold fixing actives helps users create gravity-defying long lasting styles that hold firm against all conditions. The gel is alcohol free, quickly dries and promotes a freeze effect for extreme hold and styles.
The Spike Up Strong Hold gel comes with powerful fixing agents that provides long lasting superior hold with an intense shine for users with structured hair styles and is free from alcohol, and does not cause flakiness and stickiness.
The Vatika Splash Effect Wet Look Hair Gel gives users that fresh looking 'Out of Shower' look, making it more attractive with a super shine and strong hold. This gel variant comes with nourishing extracts that fortifies and protects the hair during styling.
Each of the gel variants are enriched with carefully picked natural ingredients such as cactus, olives, nettle and aloe vera among others. The Vatika Hair Styling Gel variants' high-power formula keeps these young men on top of their game and stand out among the crowd. The innovative herbal combination of Vatika's Hair Gels offers long-lasting effect of natural fixing agents that keep the hair shiny and spiky!
The three variants are available in 250 ml and 500 ml jars as well as in 150 ml tubes.
Categories