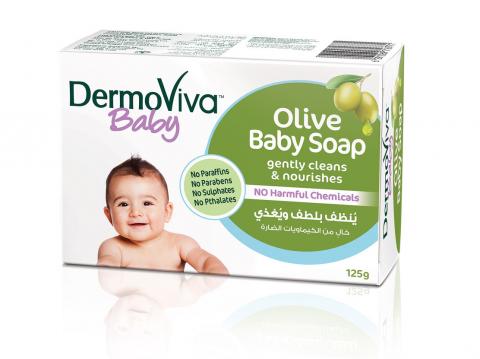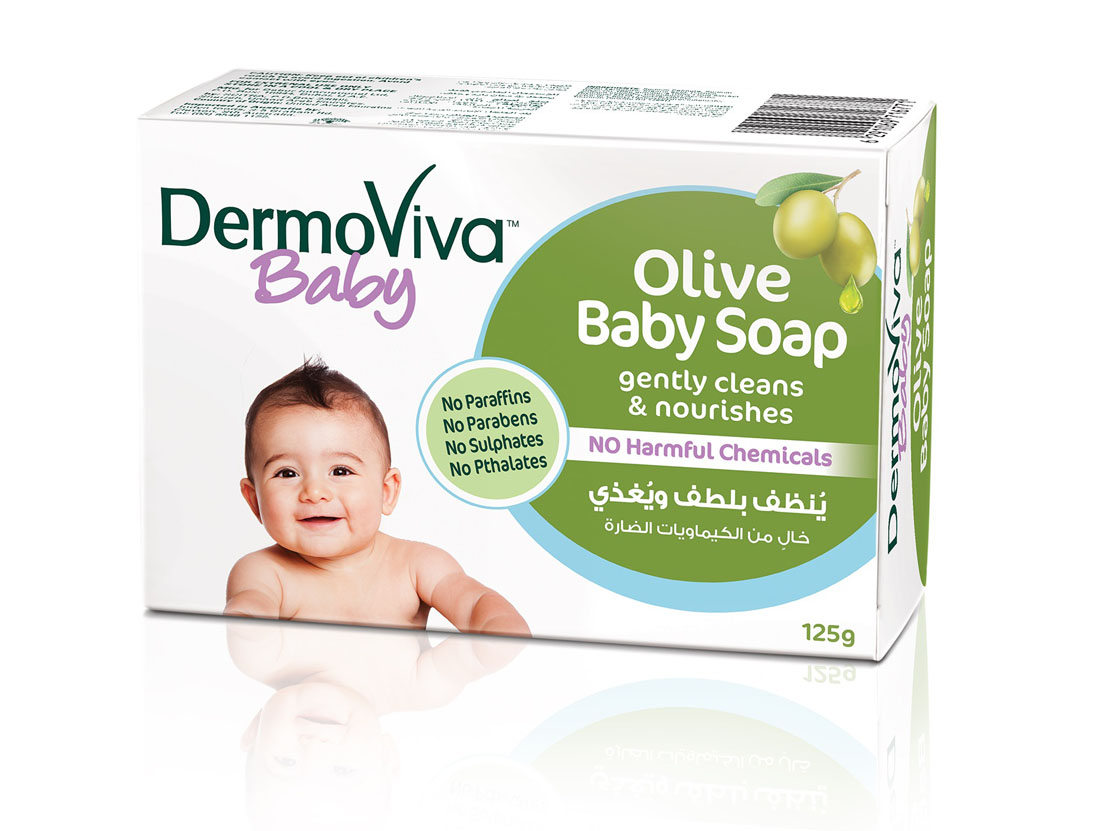 Babies have delicate and sensitive skin that cannot withstand harsh formulations. To ensure their safety and protection, mothers must look for suitable options that will make sure that their child's skin will be cleaned thoroughly while protecting its natural oils and vitamins. Choosing the best option can help safeguard the well-being of their babies.
It is for this reason Dermoviva, one of the leading skin care brands in the region has developed its new baby care range. The DermoViva Baby Olive Soap has been dermatologically tested, hypoallergenic, and free from harmful chemicals. The DermoViva Baby Olive Soap protects a newborn's skin from excessive dryness while gently cleaning during bathing. Olive oil is a rich natural ingredient that not only smoothens skin, but also protects. This effectively penetrates the skin and moisturizes—acting as a key agent that absorbs well into the skin. This will help give mothers peace of mind knowing they have provided their children with the best.
DermoViva Baby Olive Soap is available as a 125gm bar across most supermarkets, retail stores and pharmacies.
Categories