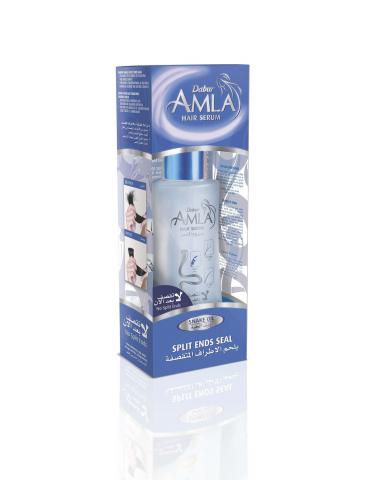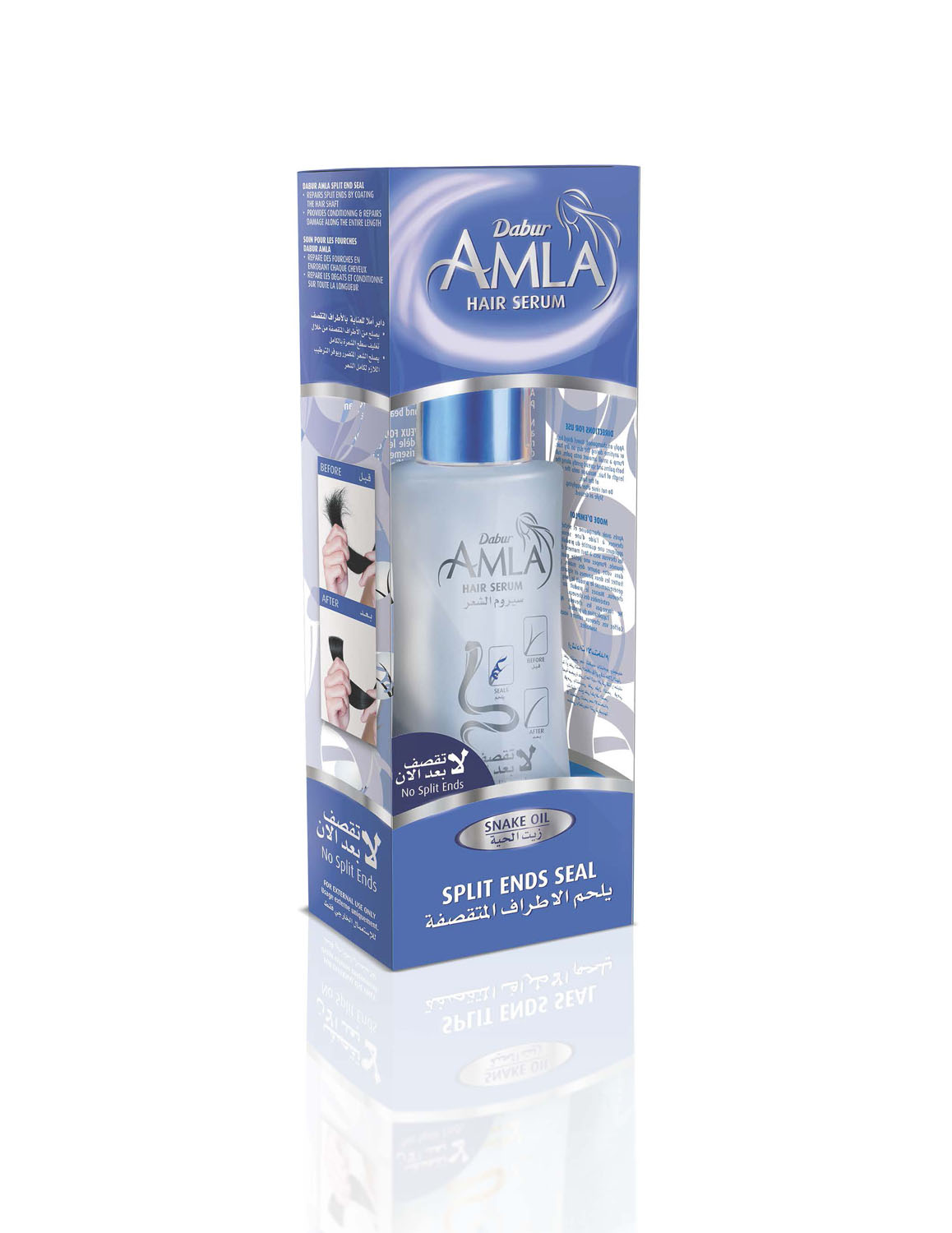 Hair serum is a unique product that protects tresses from external damages such as harsh climatic conditions, pollution, and heat styling and chemical treatments. It also makes hair more manageable by preventing tangles, knots and dryness. Hair serum provides a protective layer to the outer surface of the hair strand. A little application of hair serum not only makes hair soft but also reflects more light to add more shine.
Split ends give an unkempt and messy look to even the best of hair styles and it is one of the most common hair problem among women, irrespective of their age. Dabur Amla Snake Oil Split Ends Seal addresses the demand for a hair serum that repairs split ends from the first application. Enriched with the goodness of trusted Dabur Amla Oil and fortified with the Amla Vita Seal System, it is a three-tiered solution for rough and damaged hair with split ends. It not only repairs and binds split ends but also prevents further damage by providing a protective coating to the hair shaft. In addition, it conditions and smoothens the entire length of hair, giving tresses a healthy shine.
Dabur Amla Snake Oil Split Ends Seal is widely available across all supermarkets and beauty stores in the UAE. Attractively packaged bottles are sold in two sizes of 30 ml and 50 ml for AED 15 and AED 25, respectively.
Categories