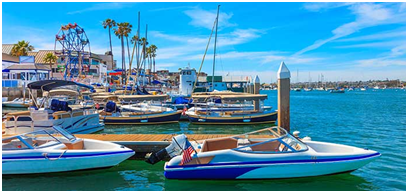 According to the Orange County Visitors Association (OCVA), Orange County, in Southern California, welcomed a record-breaking 50.16 million visitors in 2018 according to a preliminary report on visitation. This tremendous milestone brought with it impressive visitor spending of more than USD $13 billion. The 50+ million visitor achievement reflects a 1.6% increase in visitation over 2017 figures. With respect to visitor spending, the new tally is 4.2% higher than 2017 levels, with spend from Middle East visitors ranking 8th amongst international guests. (Source:  CIC Research, Inc.)
The Orange County Visitors Association (OCVA) Dubai office also reached a milestone this month celebrating its 5th year since the opening of the regional office in the Middle East, making the OCVA the first and longest United States destination to have a permanent promotional office in the Middle East. The celebration comes following a slew of promotional events and industry meetings held by the association's President & CEO, Ed Fuller, who visited the UAE during the Arabian Travel Market, which was held from 28th April to 1st May 2019 to further promote Orange County within the region as an ideal relaxed luxury lifestyle destination for families and lifestyle enthusiasts.
"Visitors from the Middle East travel to Orange County California knowing they will be provided both with a warm welcome and one-of-a-kind experiences," said Ed Fuller, President & CEO of the Orange County Visitors Association. He added: "OCVA is constantly working to build unique value-added packages for visitors from the Middle East while extending our offering and reputation as a world-class destination."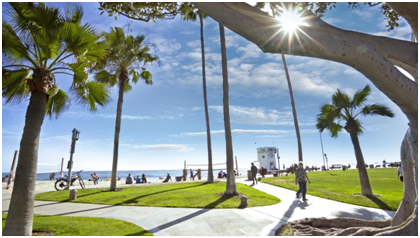 During the Arabian Travel Market Ed Fuller participated as a panelist at the Halal Travel Summit, providing updates about what the Orange County travel industry are doing to enhance the welcoming of Muslim and Middle Eastern guests, including the launch of promoting Orange County as the number one choice for Arabic and Halal cuisine in Southern California, highlighting the Little Arabia District in Anaheim with its various ethnic markets, Halal butcher shops, restaurants and cafes that offer an Arabic atmosphere respite in the heart of Orange County. Orange County California currently has 11 registered Halal restaurants, and set to grow this number in the future.
Orange County prides itself as an ideal destination for family travel, and is home to the original Disneyland, located in Anaheim, which lies within Orange County. Disneyland is set to open the 1st ever Star Wars themed area in Disneyland across 14 acres this June 2019, where visitors will experience a fantasy like no other place.
Orange County is also a magnet for luxury lifestyle seekers with 42 miles of coastline, along which a number of North America's most iconic and celebrated beach resorts are located. In the vicinity lies some of America's finest shopping experiences with retail destinations such as Fashion Island, South Coast Plaza and Irvine Spectrum Center, to name a few, catering to the most discerning fashionistas. Private yachting experiences off the Orange County coast also prove extremely popular with numerous social sets, as do the numerous family-focused vintage and classic care fairs that are held in a number of locations within Orange County.
With the availability of direct flights to Los Angeles, a mere 45 minutes drive from Orange County, from Abu Dhabi with Etihad Airways, daily connections with Emirates from Dubai, and Saudi Airlines with its 3 weekly flights from Jeddah, the Gulf region is provided convenient direct access to the heart of Southern California and its opportunities for holidays where the excitement and relaxation of an ideal American lifestyle are realized.
Categories