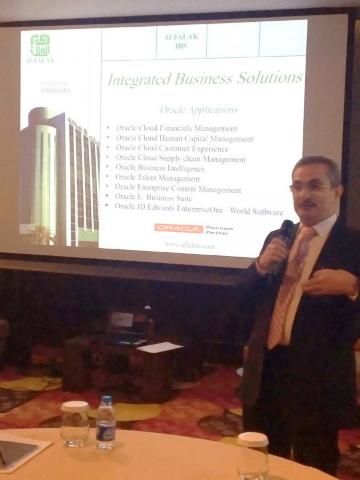 Award given during 'My Journey to the Oracle Cloud' event in Al Khobar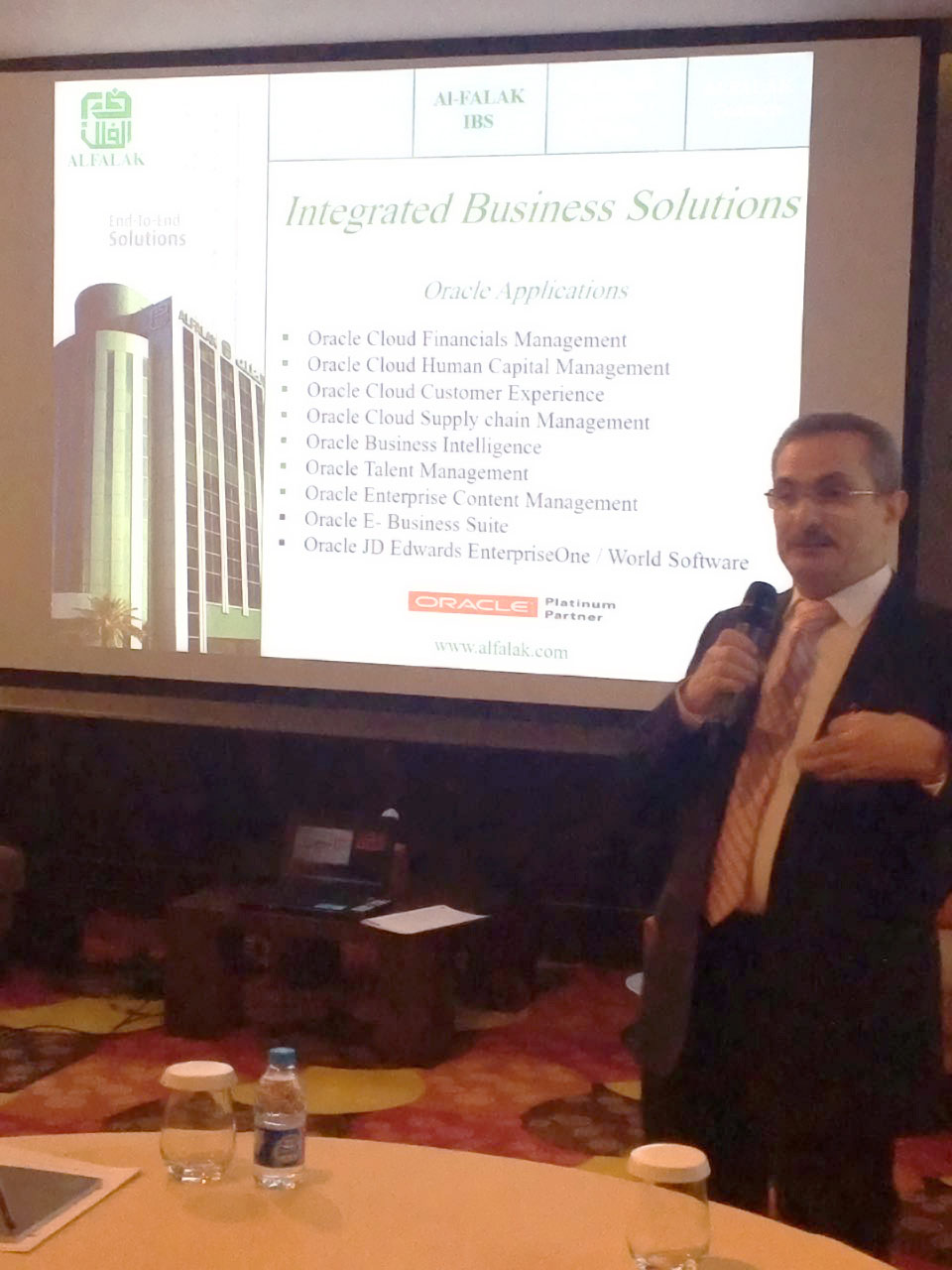 Al Falak Electronic Equipment & Supplies Co., a leading IT solutions provider in Saudi Arabia, recently received recognition from Oracle, during the 'My Journey to the Oracle Cloud' event held in Al Khobar. The company was honored for its impressive performance in facilitating the growth of information technology solutions in the Kingdom. Al Falak was instrumental in the successful and record achievement in the implementation of Oracle Cloud for the financials, supply chain, HCM and payroll solutions within three months.
Oracle, in partnership with Al Falak, held its second 'My Journey to the Cloud' roadshow in 2018 in Saudi Arabia, where global thought leaders in the field, partners, customers and other IT experts discussed the value of next-generation applications that drive innovation across different businesses and industries. Oracle announced during the event that the 'Go-live' of Oracle Could ERP & HCM solutions at MBTC Saudi Arabia were implemented in record phase amidst challenges which include implementation of value-added tax, financial yearend closing and annual auditing.
Ahmed Ashadawi, President and CEO, Al Falak, said: "Al Falak's consistent performance as a leading IT solutions provider in the Kingdom has earned it numerous awards and recognition. This recent award from Oracle is a testament to our continued dedication to ensure excellence in the delivery of IT solutions in the country, in line with the country's ambitions towards digital transformation under the Saudi Vision 2030. Al Falak relentlessly works to provide the next-generation applications that contribute to the country's technological development."
Established in 1981, Al Falak assists in and contributes to the technical modernization of Saudi Arabia and the rest of the Gulf region. Al Falak, a wholly owned Saudi Arabian company, has played a major role in the information technology (IT) evolution by serving a diverse clientele throughout the region, including government ministries and agencies, universities, and prestigious private sector corporations in Saudi Arabia, the UAE, Bahrain and Kuwait.
Categories