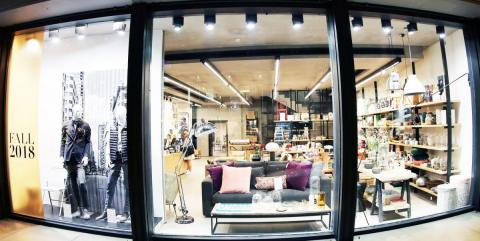 GS Hamra has recently undergone a renovation in order to provide customers with the ultimate shopping experience in fresh and modern setting.
Not only that, but a dedicated section for GS Storey has been added; ensuring that the latest trends in fashion and home décor are all available under one roof.
Commenting on the occasion, Mr. Jamil Rayess, General Manager of HST Co stated: "The first GS store opened its doors in Hamra 45 years ago. It seems only fitting that the renovation be done right where it all started. We always strive to grow and innovate to keep up with the demands of the market and continue to satisfy the needs of our shoppers, which is why GS Storey will make the right addition to GS's eminent store in Hamra."
Pass by GS Hamra to enjoy the new shopping experience and give your closet and your home an upgrade for the fall season ahead.