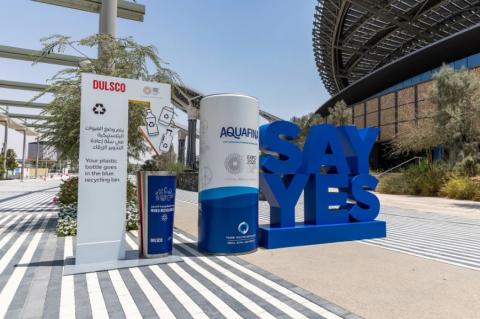 PepsiCo launches new aluminium cans and glass bottles in collaboration with Expo 2020 Dubai.
PepsiCo, Expo 2020 Dubai's Official Beverage & Snack Partner, has launched its new range of eco-conscious Aquafina water packaging, giving Expo 2020 visitors and UAE residents a refreshingly sustainable way to drink water.
In line with Expo and PepsiCo's joint commitment to sustainability, the co-branded aluminium cans and glass bottles are fully and infinitely recyclable. They will be on sale across the Expo 2020 site during the six-month event.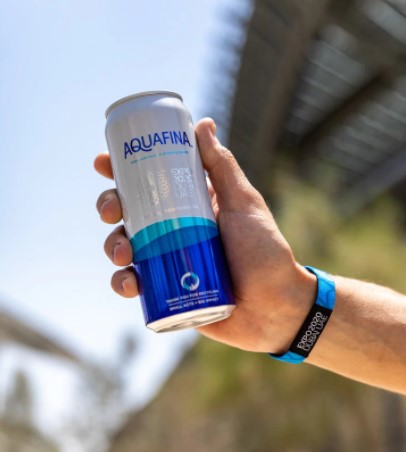 Expo 2020 aims to be one of the most sustainable World Expos in history, supporting the UAE's continued efforts to build cleaner, safer and healthier communities for its people.
The new Aquafina bottles and cans are part of Expo 2020 and PepsiCo's pledge to support the circular economy by minimising the waste that ends up in landfill, and treating all waste materials as valuable resources that can be reused, repurposed or recycled.
On site, PepsiCo will be working closely with Dulsco – Expo 2020 Dubai's Official Waste Management Partner – to ensure waste is collected and recycled, supporting Expo's target of diverting a minimum of 85 per cent of waste away from landfill.
PepsiCo has also launched its Say Yes challenge that encourages everyone to help the planet by recycling more and switching to more sustainable options. You can take part in the Say Yes challenge on PepsiCo's Instagram, Facebook, Twitter and YouTube pages.
More information on PepsiCo at Expo 2020, including the new Aquafina cans and bottles and the Say Yes Challenge, can be found here.
Source: www.expo2020dubai.com