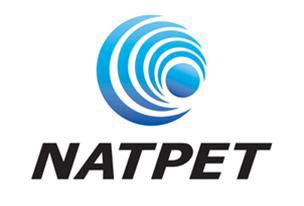 NATPET to introduce a pair of PP random copolymers at the show
Haitian will injection mold a cosmetics cap at its booth using one of those grades
WeiLi injection stretch blow molded sports bottles will be given away from NATPET's stand
Various resins incorporate Milliken additives -- its Millad® NX™ 8000 clarifier, and its Hyperform® nucleating agents -- to boost material properties
Saudi Arabia's National Petrochemical Industrial Co. (NATPET), plans to showcase several polypropylene resins, including two new grades, at the K 2016 trade fair in Düsseldorf, Germany. Exhibiting on Booth A74 in Hall 8B, NATPET also is collaborating with Chinese machinery maker Haitian International along with specialty chemicals supplier Milliken & Co. during the Oct. 19-26 show.
Haitian, exhibiting at K on Booth A57 in Hall 15, will be molding cosmetic caps using NATPET's new Teldene® R25MLT-MG random copolymer resin. Another machine builder also successfully ran this same grade at Chinaplas 2016 this past spring in Shanghai to produce syringes and needle caps. Additionally, a converter processed R40MLT-MG, another random copolymer grade, at its site and has proven the grade suitable for syringe and sample packaging articles. Both R25MLT-MG and R40MLT-MG grades have been designed specifically for healthcare applications, and are in compliance with ISO 10993 standard (Biological Evaluation of Medical Devices). NATPET packs this peroxide-free grade in a dust-free environment and stores it in temperature-controlled conditions. The use of Milliken's' Millad NX 8000 clarifier in this resin grade helps to yield highly transparent, well-shaped finished products.
NATPET plans to showcase its previously introduced Teldene R40MLT grade at the K show in the form of a finished product –- storage containers in different colors. R40MLT, which also contains Millad NX- 8000, is especially suited for highly transparent housewares and household appliances and offers better fluidity for the thin-wall injection molding process. It offers excellent aesthetics, dimensional stability and isotropic shrinkage control for finished products. In addition to injection molding, R40MLT is also suitable for injection stretch blow molding.
Several other NATPET resin grades also will be on display at the show:
* Teldene R25MLT, another highly clarified random PP copolymer, will be used by WeiLi Plastics Machinery (HK) Ltd. to injection stretch blow molded sport drinks bottles that will be given away from NATPET's K show booth. This resin also is suitable for a wide variety of thin-walled injection molding applications, from food-storage containers to leisure products and toys.
* Teldene H03TF polypropylene homopolymer will be showcased at the show in the form of a thermoformed cup. This material is a nucleated PP homopolymer that contains an anti-static agent and is designed for both in-line and off-line thermoforming applications. The grade has excellent melt strength and dimensional stability combined with isotropic shrinkage control. It provides excellent clarity for shallow and deep-drawn thermoforming applications thanks to its use of Milliken's organoleptic-friendly Hyperform HPN-600ei nucleating agent. Typical applications include fruit baskets, trays, transparent drinking cups and containers.
* Teldene B20ML is a reactor-grade impact copolymer for injection molding that offers an excellent stiffness/impact balance as well as good isotropic shrinkage control and organoleptic properties. Typical applications include food containers, housewares, and thin-walled injection molding components. Its key properties are enhanced through use of Milliken's Hyperform HPN-20E nucleating agent, which helps to extend the material's uses to a wider market segment, including large paint pails, washing machine parts, and other such applications. By virtue of its higher crystalline temperature, the peroxide-free B20ML grade improves cycle times and reduces running cost in the molding machine.
In the above-noted resins, NATPET said that use of Milliken's various additives offered a combination of REACH and ISO regulatory food compliance, better nucleation, excellent transparency and shrinkage control, and a good balance of tensile/impact properties, while also helping processors to save energy, minimize wastage, and subsequently reduce overall production costs.
These performance benefits tie in to Milliken's K show theme of "Making Polypropylene Clearer, Better, Faster. Together". Meantime, be sure to make NATPET "your polypropylene specialist".
For more details, please stop by our booths at K, or go online to visit www.natpet.com and www.milliken.com.
About NATPET
NATPET is a a corporate owned company and the major stock holders of this company are: Xenel Industrial Group (Founder), Alujain Corporation, and GOSI (General Organization for Social Insurance). NATPET is producing 400KT of polypropylene annually under the trade name of Teldene. The plant is located at the industrial port city Yanbu and the corporate office is in Jeddah.
NATPET focusses on the growth of multiple areas and has received due recognition through various accolades. NATPET has acquired certification for ISO-9001 for quality, ISO-14001 for environment, ISO-22000 for product safety, OHSAS1800 for occupational health and ISO 17025 for Laboratory test reliability. NATPET is considered as the best in the category of corporate social responsibility and is honored as the 1st place in the Saudi King Khalid Award for Responsible competiveness index for 2014. NATPET also honored as winner of Arabia Corporate Social responsibility (CSR) award of 2014. These have been achieved over a very short time span as NATPET started its commercial production in 2010.
Hyperform, Milliken, and the Milliken logo are registered trademarks of Milliken & Company.
Teldene is a registered trademark of NATPET.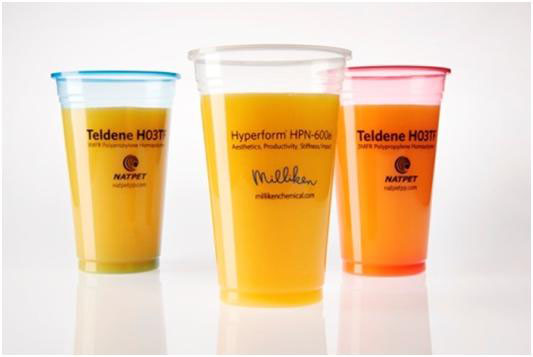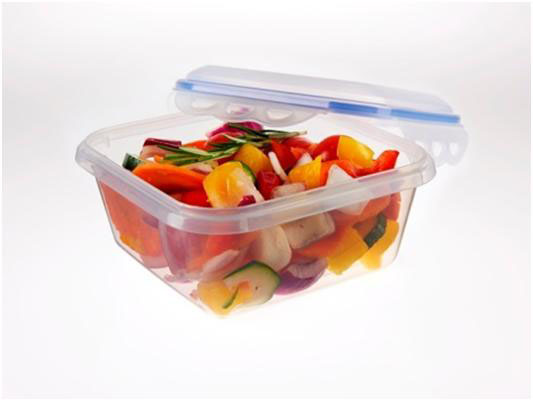 Categories