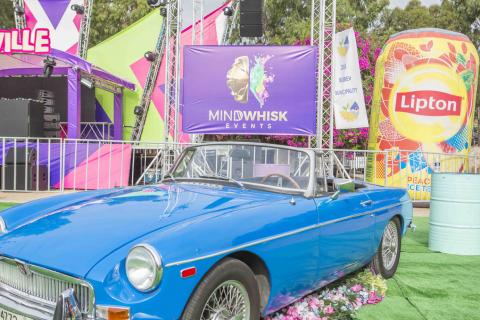 On July 6, Mindwhisk, the leading events planning agency in Lebanon in collaboration with the municipality of Zouk Mosbeh inaugurated the first edition of Retroville the themed "music festival" inside an amusement park that lasted for four days. In Dream Park Zouk Mosbeh, families, friends and partners gathered in a retro mood where they enjoyed music, food, roller blades and candy.
On Thursday July 6 and Friday July 7 the festival took the street style with a carnival and food markets for families. July 8 was an 18+ day with an international line-up of DJs headlined by non-other than Sander Van doorn and Firebeatz. As for Sunday July 9, guests experienced a continuous party with supercharged beats of the best bands in town like Marc Hatem, Arnabeat, The JLP show, Happy faces, Marylin & the band… During four days, guests experienced thrilling games and cutting edge rides while enjoying the tunes of their favorite international and local DJs and bands.
Roula Mezher, Managing Director of Mindwhisk, expressed her content for the success of this first edition saying that "Retroville met our expectations, especially that this is the first time Beirut witnesses such a festival. All participants were thrilled by the new concept and enjoyed the innovation this event brought. We are looking forward to the next editions and we are sure that they will be as successful, adding joy to Lebanese people."
Retroville is the newest concept in town and is inspired by the music festivals that are held inside amusement parks all over the world. It's the tale of a fascinating city where girls wear the pinup Retro Style and roam around on roller blades. Retroville is a very colorful and happy city, its inhabitants play and party and eat a lot of Candy.
Mindwhisk will wrap up the summer season with the Holi Festival of colors world tour that will be back to Beirut for the second time to create the perfect atmosphere to celebrate love and happiness for everyone. Holi Festival of colors world tour will take place on August 19 in the sand area next to Holiday beach, Zouk Mikael.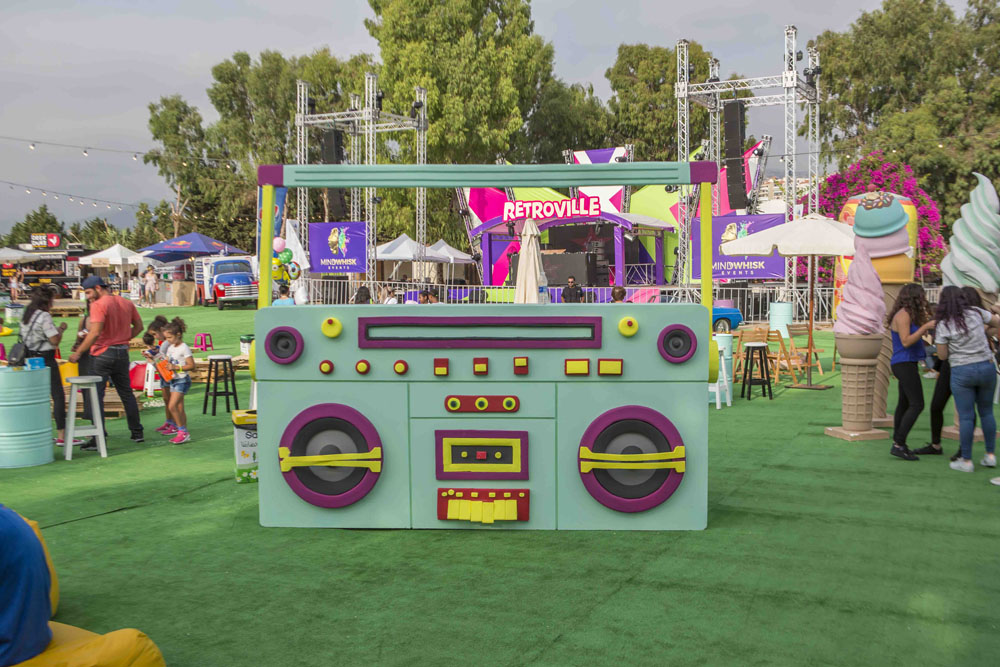 Categories