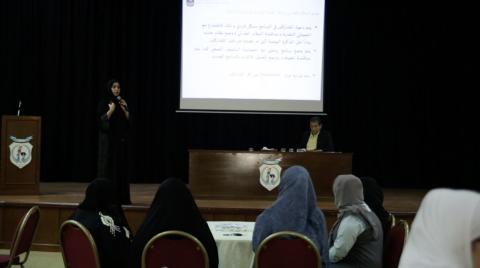 Initiative to be held for second consecutive year with Sharjah School for Humanitarian Services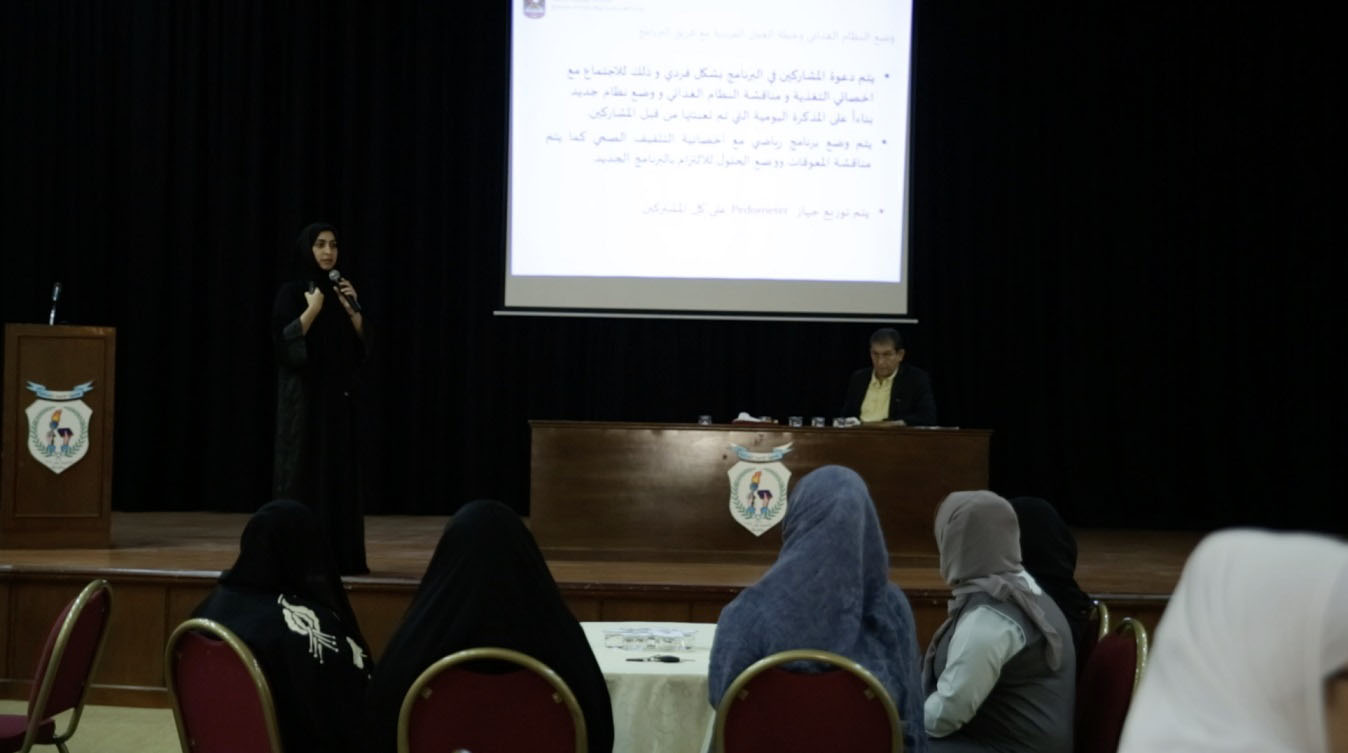 The Ministry of Health and Prevention's (MOHAP) Education and Health Promotion Department launched the eighth edition of the 'Lose Grams, Win Years' program which will run from March 14 to April 26, 2018. The initiative is being held for the second consecutive year with the Sharjah School for Humanitarian Services aimed at encouraging participating special needs students with overweight condition to learn how to make positive changes in their lifestyles through healthy diet and exercise.
The Education and Health Promotion Department organized a briefing on the program which included receiving the forms, selecting participants, taking measurements, and giving a lecture on healthy food, physical activity and healthy shopping for students and their families. The participant will receive a health file at a later stage, and a daily memo will be distributed including an individual action plan for a new diet and sports program to be developed with a nutrition and health education specialist. During the second phase of the program, the food and sports activities, will be held twice a week. The program will conclude in a ceremony to honor the winners on April 26.
Dr. Fadila Mohammed Sharif, Director of Education and Health Promotion Department, said that the program has successfully delivered positive outcomes for the Sharjah School for Humanitarian Services students, under the supervision of the school administration and cooperation of the parents, which has prompted us to conduct the program once again this year. The program meets the government's directives to implement the National Policy for the Empowerment of Persons with Disabilities, to find solutions to the challenges that impede their integration into the society.
The program is also part of the national initiative to promote awareness about healthy lifestyles by enabling individuals to adopt practices such as physical exercises and good eating habits, which nurture an environment for healthy living and contribute to reducing the spread of chronic diseases.
Nouf Khamis, Deputy Director of Health Education and Promotion department, added that goal of the program is to help special needs students who are overweight, and educate their parents about the complications and efforts they would have to exert if they lose control of looking after their children's weight. It also aims to help students maintain their ideal body mass index and ensure it does not lead to obesity, educating them on ways to healthy eating habits and behavior. She explained that the previous edition has helped the Sharjah School for Humanitarian Services students in improving their health and psychological conditions, which may prevent them from chronic diseases associated with obesity such as diabetes and high blood pressure.
Categories