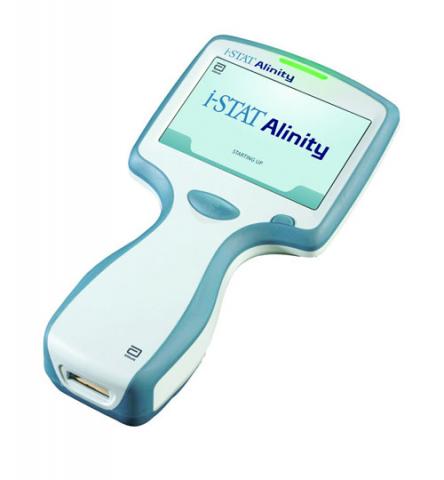 Launch falls in line with activities at Arab Health 2017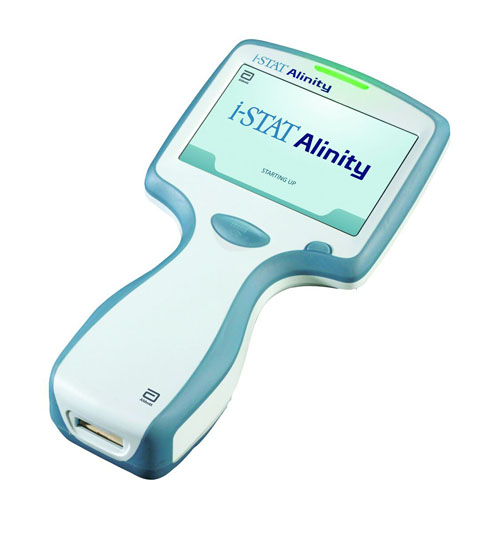 The Ministry of Health and Prevention (MOHAP) revealed a comprehensive blood analysis device in cooperation with the Abbott Company as part of their participation at Arab Health 2017, held at the Dubai World Trade Centre.
The I-STAT Alinity device administers a wide range of blood tests, such as checking the chemicals in the blood and cardiac enzymes, from two drops of the patient's blood. The results can be obtained between 2 to 10 minutes. In addition, the device is easy to carry and will allow users greater flexibility and movement as they can conduct blood exams in any location It will also provide healthcare professionals with access to the relevant information they need to provide fast and accurate medical decisions without the patient having to leave the bed.
Dr. Youssif Al Serkal, Assistant Undersecretary for the Ministry of Health & Prevention Hospitals Sector, confirmed that the Ministry of Health and Prevention has pioneered the use of this device in accordance with the Ministry's strategy and commitment to provide integrated smart health services to future generations. This is being done following strategic collaborations with the most prestigious international companies specializing in medical technologies who are likewise committed to ensure the sustainability of health care services in order to achieve happiness of patients and applicants. This is also in support of the wise leadership's directives to ensure the future of the health care industry in order to address emerging demands and explore proactive solutions that will enhance the delivery of health services to the homes of UAE citizens, as part of the framework of its strategy to provide quality health services to the UAE community in accordance with international standards.
Dr. Kulthum Mohammed Al Balushi emphasized that the versatile features of the device will allow it to offer new types of tests in the future, such as tests for brain injury tests, infectious diseases and tumors. In addition it offers a wireless connection providing direct access to diagnostic data cloud and connectivity, as well as advanced light and sound signals to warn doctors about critical information. This was designed to address the need of doctors by providing easy technical directives allowing them to efficiently provide and implement an accurate diagnosis and treatment of patients.
Sharon Bracker, Vice President at Point-of-Care Diagnostics, a division of Abbott, said: "We are proud of our partnership with the Ministry of Health in the UAE. Today, following our experience and expertise in diagnostic devices, we launch this device to help healthcare providers give the right treatment at the right time. Whether in an emergency situation, in critical departments, or even in rural areas, I-STAT Alinity provides doctors with the right information that will help them make the right decisions that will help patience recover their health. "
Categories