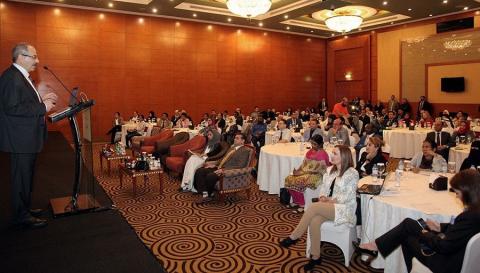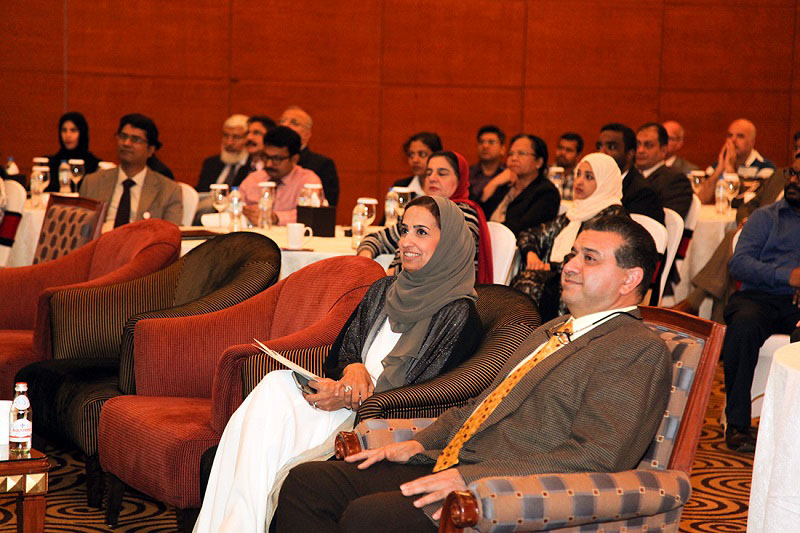 The UAE Ministry of Health and Prevention (MOHAP), through the Central Infection Prevention and Control Committee in Dubai and in collaboration with M3 Inc., successfully hosted a conference covering the optimal use of antibiotics. The event, which was held under the patronage of Dr. Youssif Al Serkal, Assistant Undersecretary for the Hospitals Sector, MOHAP, was part of the activities lined up for the week-long initiative aimed at raising awareness about antibiotics. Present during the event was Dr. Najiba Abdulrazzak, Consultant and Head of the Internal Medicine Department, Al Baraha Hospital and the Head of Infection Prevention and Control for MOHAP's Central Committee. The conference attracted the participation of more than 120 doctors and pharmacists coming from various government and private hospitals in the UAE.
Dr. Al Serkal stressed on the importance of the event, which was aimed towards educating medical and technical staff on the significance of the optimal use of antibiotics and how to further develop the effort across hospitals in the UAE—including the follow up and determination of the rationale for anti-microbial management programs in these hospitals. He further emphasized that the Ministry will not hesitate to provide whatever it takes to provide the best health and therapeutic safe services for customers while also providing all the essential requirements needed in maintaining the safety of the patients, which falls in line with MOHAP's continuing efforts to provide world class top quality health services to the UAE that are in accordance with international medical standards and best practices.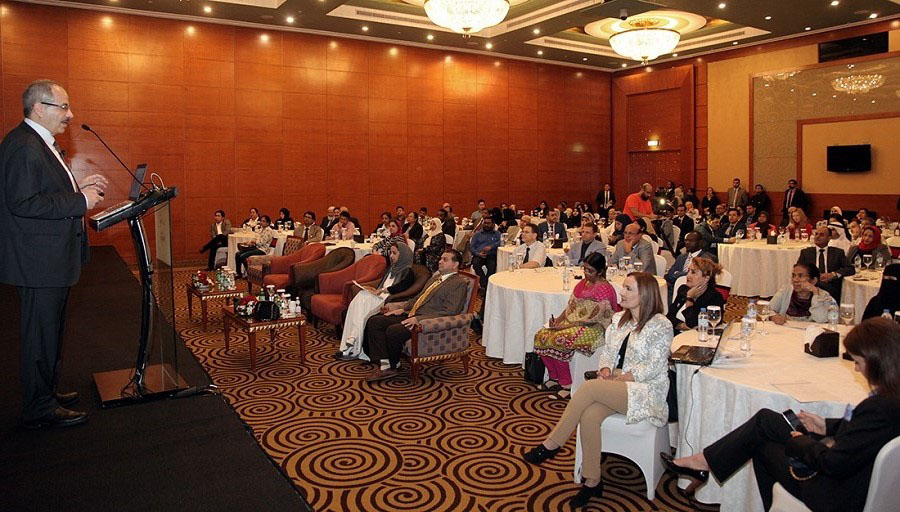 Dr. Abdulrazzak stated that the conference was held to shed light on the increased incidence of antimicrobial resistance, resulting from the lack of awareness about the composition of certain antibiotics, especially those that can be purchased without the need of a prescription. She said that the objectives of the conference is to educate medical professionals on the optimal use of antibiotics through Antimicrobial Stewardship Programs to achieve optimal clinical results with antimicrobial use, while minimizing toxicity and other negative effects to improve patient outcomes. Furthermore, she said that the symposium aims to enhance the knowledge of medical practitioners on the key requirements of such a program for its proper implementation even with limited resources. Lastly, Dr. Abdulrazzak explained the process to monitor the success and effectiveness of the program.
The World Health Organization (WHO) has revealed that antibiotic resistance – happens when bacteria changes so antibiotics no longer work effectively to treat infection in people -- is the third major threat to human life. The organization has urged countries to help address the situation by increasing awareness and curbing the spread of these infectious microbes before antibiotic drugs can be rendered useless in defeating them.
Categories