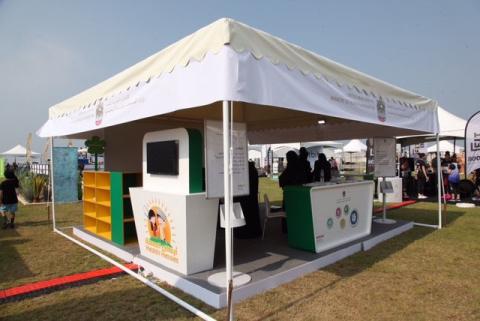 Promotion of healthy lifestyles comes in line with MOHAP's strategy to reduce associated illnesses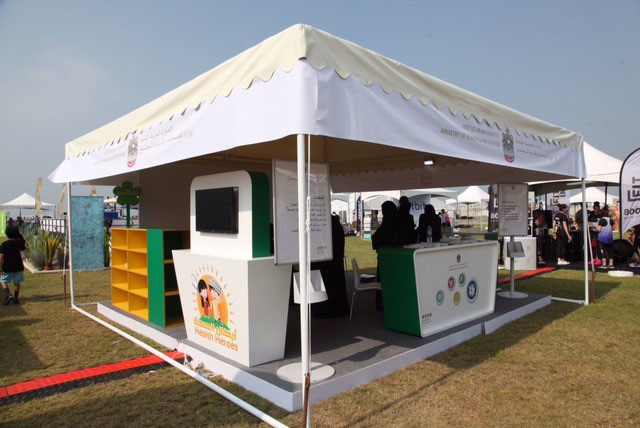 The Ministry of Health and Prevention (MOHAP) has participated in the "Fitness Fest" festival being held at The Palm, Sky Dive Dubai, a global fitness event which featured a wide range of competitions and physical fitness challenges, alongside various sports activities for kids. The event features several international athletes and health and fitness celebrities which showcased healthy culinary experience.
H.E. Dr. Hussein Abdul Rahman Al Rand, Assistant Undersecretary for Health Centers and Clinics at MOHAP, said: "We are pleased to support all events and activities that promote physical activity and consider them as part of our strategic initiative and in collaboration with partners. This event comes in line with the Ministry's strategy to promote healthy lifestyles among communities in the UAE to reduce diseases associated with unhealthy habits and promote awareness about healthy lifestyle choices among the community. We hope to raise the awareness level at the individual level and the use of their energy in a positive way to serve the interests of society and achieve happiness."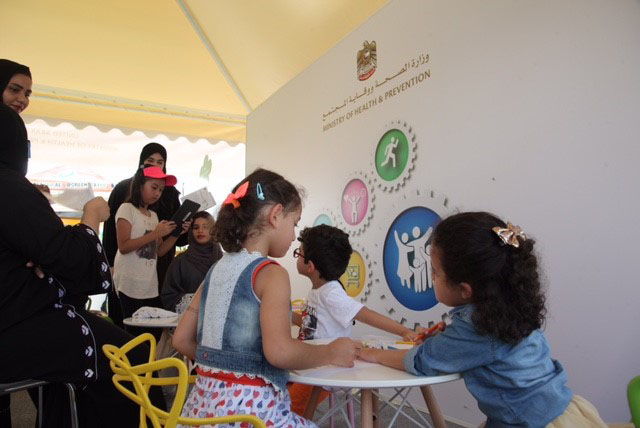 H.E. noted that the Ministry has launched several initiatives aimed at building a healthy society by enabling individuals to adopt a better lifestyle and raise the awareness on the importance of engaging in physical activities and eating healthy food. MOHAP also works on building community capabilities to adopt healthy lifestyles and provide them with the necessary skills by creating a supportive environment for these health goals through environmental and legislative initiatives, including community's and local organizations' involvement in health promotion programs.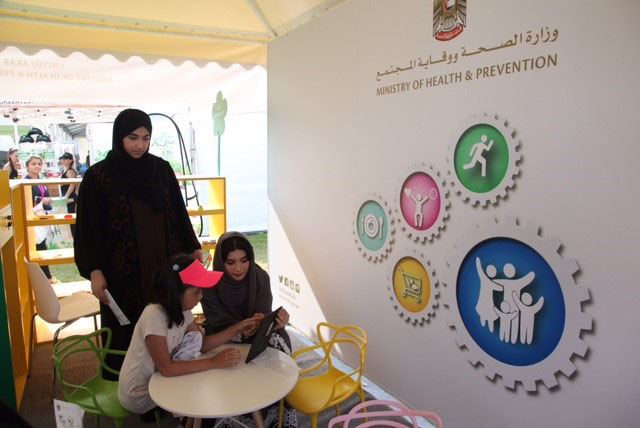 The Ministry's participation provided a platform to educate the public about its smart mobile application 'Health Heroes', which aims to spread health awareness among the young by using their favorite characters as well as interactive games to teach children how to adopt healthy lifestyles.
MOHAP also held a workshop on Smart Shopping, presenting healthy basic food habits such as buying fruits and vegetables and reading food labels for each product that mentioned specific information on calories and other nutrients contained in one serving of the product. The Ministry also offered individual fitness and nutrition consultation on weight management along with demo presentation of healthy plate models It also held a live cooking demonstration of healthy dishes presented by 'approved healthy restaurant' which are accredited under Healthy Restaurant Initiative by Ministry of Health and Prevention.
Categories