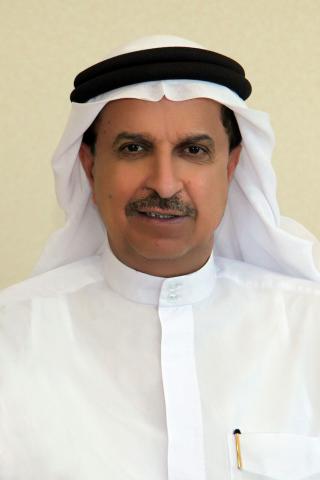 Activities to be held from November 30 to December 3
The Sharjah Blood Transfusion and Research Centre of the Ministry of Health and Prevention (MOHAP) will hold a blood donation campaign from November 30 to December 3, 2016 as part of its activities during UAE Martyrs' Day and National Day.
Dr. Hussein Abdel-Rahman Al Rand, Assistant Undersecretary of MOHAP's Assistant Sector - Health Centers and Clinics, said that the campaign forms part of the Ministry's celebration of National Day and Martyrs' Day, as well as its ongoing initiative to strengthen its blood transfusion services in accordance with the best practices in the field. Blood banks and transfusion facilities are part of the federal health authority's strategic objective to provide quality healthcare services to the local community based on international standards.
Dr. Al Rand said that UAE citizens and residents are the finest examples of selfless giving through blood donation in order to save the lives of people in need of transfusion such as those with thalassemia, who are set to undergo open-heart surgery, or who suffer from acute cases of bleeding due to traffic accidents. He added that the Ministry strives to ensure the constant availability of blood to meet patients' needs in government and private hospitals, noting the importance of such campaigns in raising awareness on corporate social responsibility, in line with international best practices and standards.
He urged citizens and residents to participate in blood donations both at the main health center in Sharjah or in blood bank sub-units in the Northern Emirates. The campaign will continue for three days in all sub-units in the Northern Emirates and will be open every day from 8am to 8pm.
Mona Sulaiman Al Ali, Managing Director of the Sharjah Blood Transfusion and Research Centre, highlighted the readiness of the facility for the blood donation activities, including all of its blood banks in the Northern Emirates, and will provide all the necessities to facilitate the process for blood donors.
Al Ali said that aside from upholding the spirit of giving and responsibility, donating blood also has a positive impact on donors' health. Volunteers of both genders aged 18 to 65 years are qualified to give blood if they are in good health. The amount of blood withdrawn from donors ranges from 350 to 450 ml and is kept in three separate components. This quantity can save the lives of three patients.
Blood donation is a year-long activity at the Sharjah Blood Transfusion and Research Centre, and can be participated in either through appointments or campaigns held at the center and sub-unit blood banks or via mobile buses equipped with the latest hardware and designed according to international health standards.
Categories