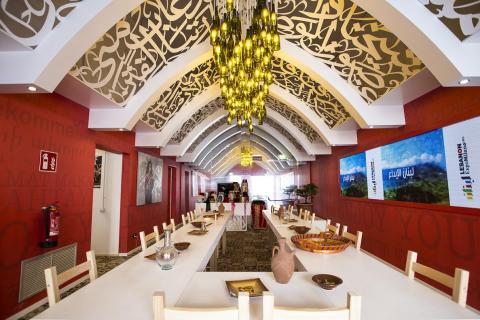 The Minister of Economy and Trade, H.E. Dr. Alain Hakim, officially inaugurated the Lebanese Pavilion at Expo Milano 2015, in presence of Mrs. Alia Abbas, General Manager at the Ministry of Economy and Trade (MoET), Mr. Karim Al Khalil, the chargé d'affaires of the Lebanese embassy in Rome, Mr. Walid Haidar, Consul General of Lebanon in Milano, as well as the organizers of the Lebanese Pavilion. A large, welcoming crowd of Lebanese and foreign attendees, rushed to welcome the Minister to the rhythm of the traditional Lebanese Zaffeh, followed by a tour around the different areas of the national pavilion where H.E Minister Hakim inquired about the series of activities taking place there.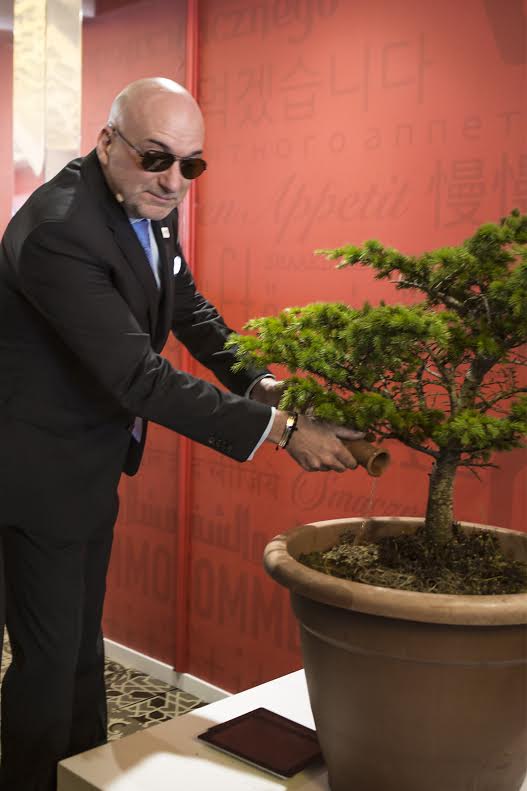 Minister Hakim also visited participating and neighboring pavilions, including the Egyptian Pavilion who warmly greeted the Minister and the accompanying delegation, and further informed them about their own activities. The Minister also visited the Italian Pavilion where he gave a special note highlighting the importance of such an exhibition which serves as a major economic driving force between countries.
Following his visit to the pavilions, Minister Hakim stated, "Lebanon's participation at Expo Milano 2015 is a solid foundation to strengthen economic ties and relations with Italy. Our involvement at the Expo is set to boost trade with European counties and generate new opportunities of growth at different levels," further adding that Expo Milano 2015 is a platform for bilateral meetings between Lebanon and Europe which encourages strong trade and economic relations, consequently leveraging the Lebanese economy.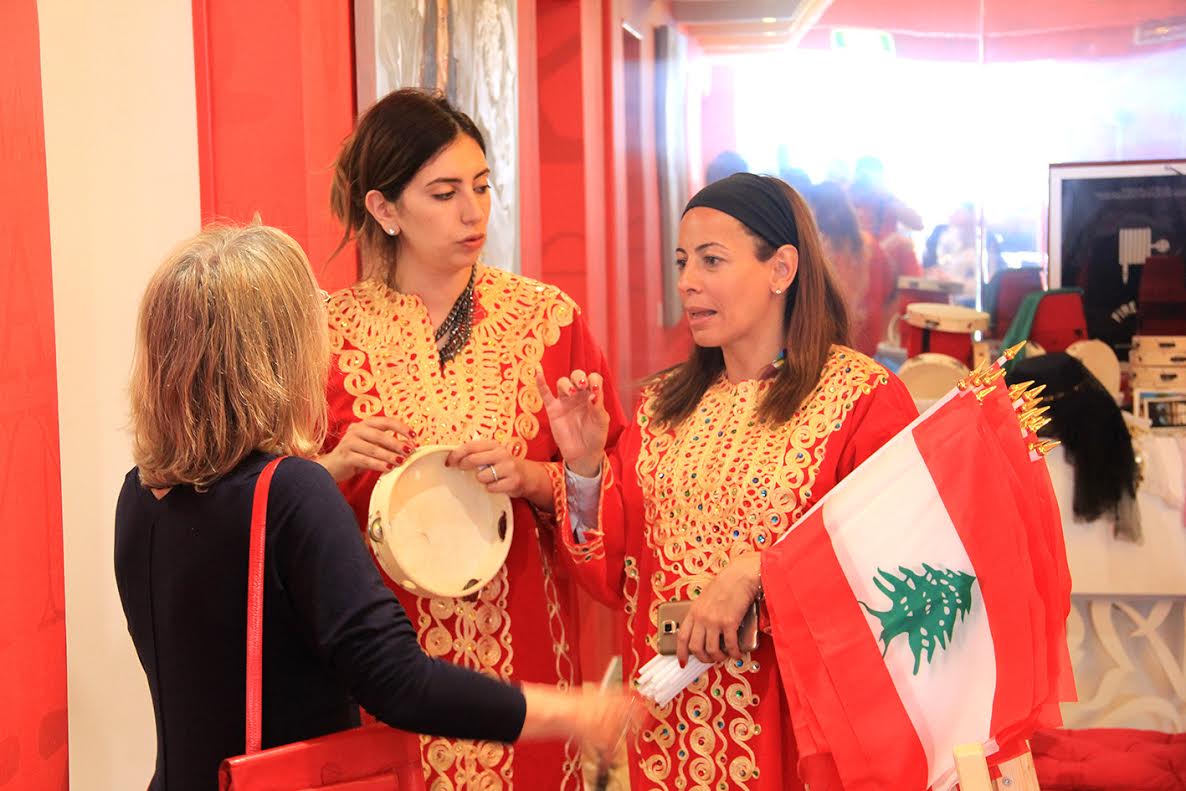 The evening was followed by a dinner held at the Lebanese Pavilion and attended by Minister Hakim, Mrs. Alia Abbas, , Ms. Inaya Karout, Director of the Middle-East Airlines in Milan, Mr. Morizo Stephanosti, Chief Police Officer in Milan's Police Department and its suburbs, Mr. Rogero Gabia, representative of the Municipality of Milan, Mr. Federico Biga, Director of the Middle East and North Africa Region at the Chamber of Commerce and Industry in Milan, Mr. Pierre Louigi Sapatini, Sicily State Representative, along with a delegation from the MoET and the organizers at the Lebanese Pavilion. Attendees had the chance to taste a rich selection of Lebanese plates, and expressed their satisfaction over the different dishes offered.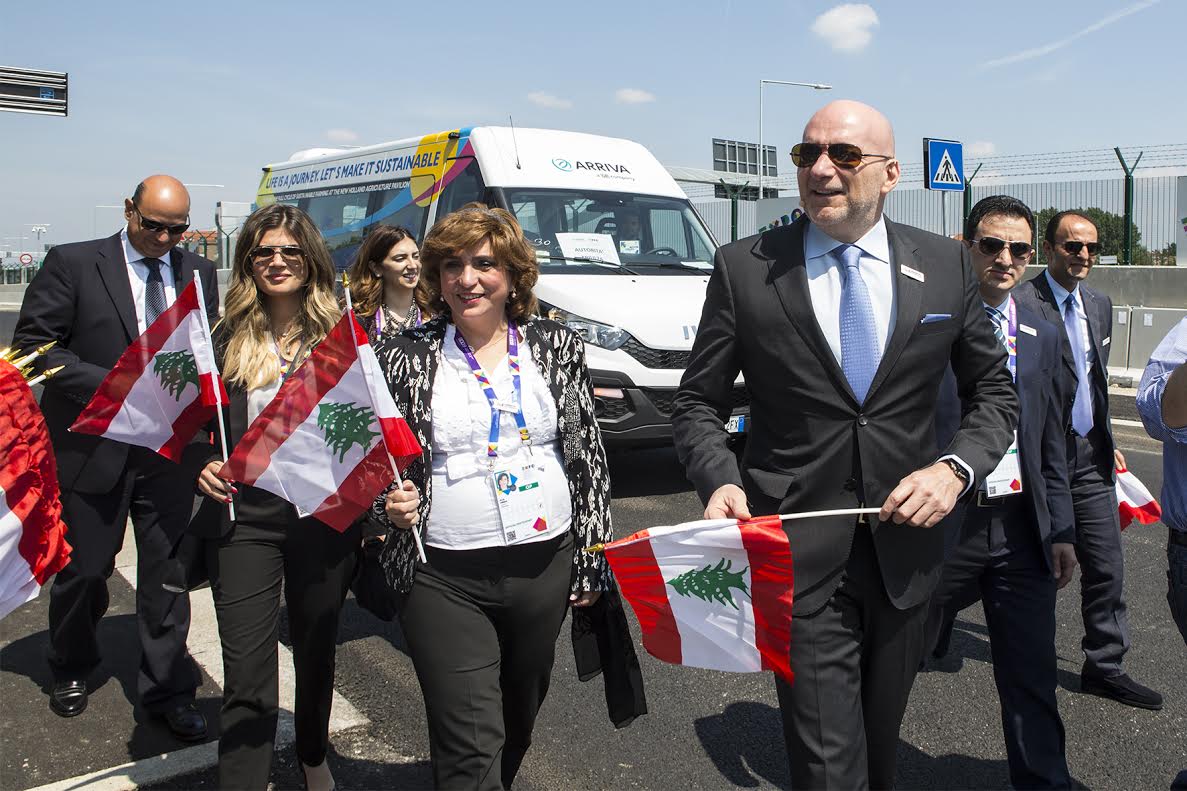 Guests were also taken over a detailed overview of the many preparation stages of the Lebanese Pavilion, in addition to a thorough explanation about various Lebanese dishes.
H.E. Minister Hakim will continue touring the participating pavilions at Expo Milano 2015 in an attempt to consolidate relations with the Lebanon Pavilion, thus positively affecting the national Lebanese economy.
Categories