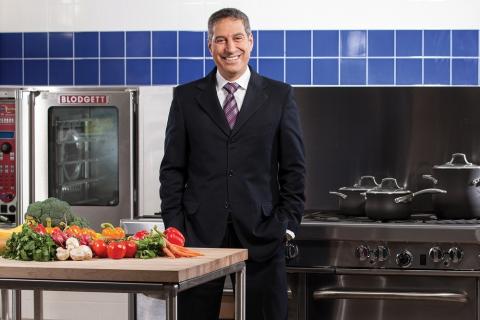 Middleby Connection is the world's largest foodservice network and corporation that provides easy and fast management of diverse commercial kitchens and bakeries in variable sizes, with more than 80 brands around the globe.
It is an equipment management system for foodservices, baking, food processing and residential industry.
The service is a pioneer in food services, giving you access and monitor to your cooking, baking and processing equipment anytime, anywhere, and on any device.
Middleby Connect is well known for its capability in avoiding overproduction, limiting food waste and increasing food revenue. Alongside these capabilities, the service still manage a great outcome that preserves and assures a great guest experience and product quality.
You don't have to worry about the menu anymore. The menu management has become faster and safer with the menu management Middleby Connect offers. The service manages an easier distribution of recipes and well connected software programs to each kitchen and bakery equipment around the world.
Furthermore, Middleby Connect has been effective in improving and simplifying workflows. It helps in saving time, minimizing logistical costs and giving no room for mistakes.
Operational problems are not a problem anymore, since Middleby Connect gives an immediate overview of your equipment fleet with its fleet manager function. The service notifies you before operational problems arise. In addition, Middleby Connect shows you which components you need to change soon.
Middleby Connect offers a security system that uses the finest encryption technology. This ultimate security protects all of your data from any abuse. The service uses the MQTT which is an Internet protocol for network communications. The protocol delivers high standards of security and encryption.
As for direct knowledge of usage and product performance, Middleby Connection got your back! The cloud solution notifies you with the latest updates through consumption data that can be downloaded directly to your own system.
Middleby Connect proves that it is one of a kind through connecting all kinds of equipment to one cloud, an option other services don't provide. It gives you one point of access to all your Middleby kitchen and bakery equipment across borders and large geographical areas.
For more info : www.middlebyconnect.com
Categories