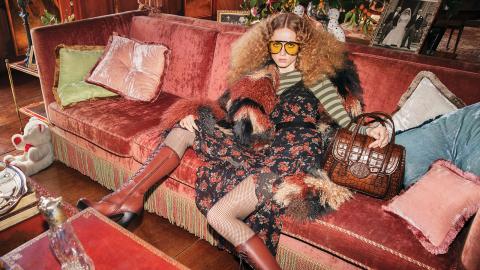 Michael Kors is pleased to announce the launch of its new Fall 2019 Michael Kors Collection ad campaign, photographed by the renowned Dutch duo Inez van Lamsweerde and Vinoodh Matadin.
Shot inside a classic New York mansion, the ad campaign featuring model Rianne Van Rompaey tells the story of an effortlessly glamorous woman hanging out in her luxurious digs.
"For Fall, we wanted to capture the eclectic glamour of the runway collection," says Michael Kors. "The Michael Kors Collection campaign offers an inside peek into the lives of today's luxury jet setters. The rich layers of private life and romance found in the images complement the mood, chic and drama of our Fall collection."
Dramatic feather embroidery, sharp herringbone tailoring, show-stopping sequins and dance-inspired prints take center stage against the ornate décor, while the new MKC monogramme embellishes luxe travel bags. Throughout the ad campaign, the juxtaposition of the glamour of the Fall 2019 Michael Kors Collection with Rianne's nonchalance demonstrates a relaxed, modern and irreverent kind of luxury. 
The global campaign will debut in July, with print ads running in fall issues worldwide. The images will also appear in digital outlets, as well as social media platforms and traditional outdoor media placement.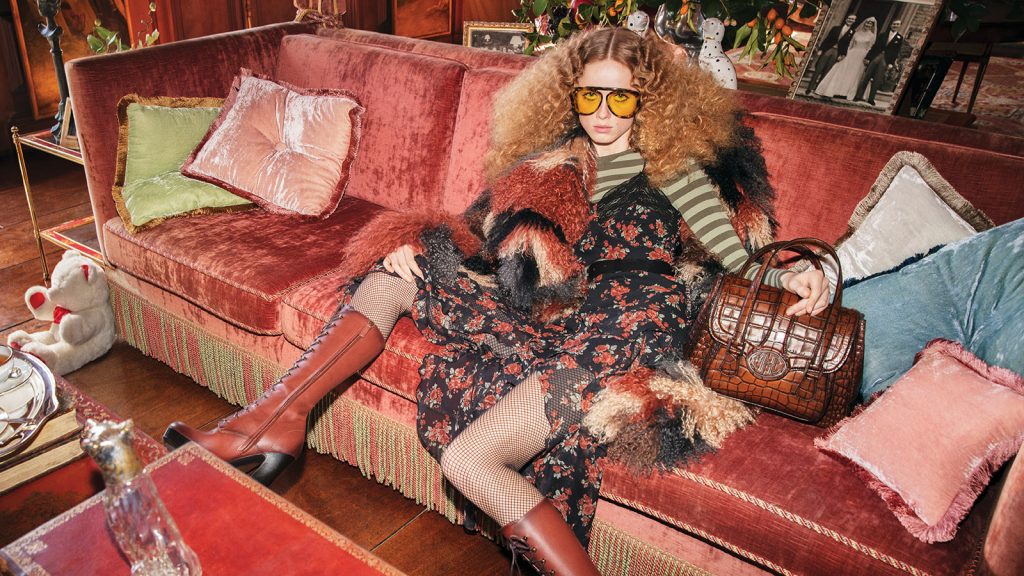 About Michael Kors
Michael Kors is a world-renowned, award-winning designer of luxury accessories and ready-to-wear. His namesake company, established in 1981, currently produces a range of products under Michael Kors Collection, MICHAEL Michael Kors and Michael Kors Mens, including accessories, ready-to-wear, footwear, wearable technology, watches, and a full line of fragrance products. Michael Kors stores are operated in the most prestigious cities in the world. In addition, Michael Kors operates digital flagships across North America, Europe and Asia, offering customers a seamless omni-channel experience. 
Forward-Looking Statements

This press release contains forward-looking statements. You should not place undue reliance on such statements because they are subject to numerous uncertainties and factors relating to the operations and business environment of the Company, all of which are difficult to predict and many of which are beyond the Company's control. Forward-looking statements include information concerning the Company's possible or assumed future results of operations, including descriptions of its business strategy.  These statements often include words such as "may," "will," "should," "believe," "expect," "anticipate," "intend," "plan," "estimate" or similar expressions.  The forward-looking statements contained in this press release are based on assumptions that the Company has made in light of management's experience in the industry as well as its perceptions of historical trends, current conditions, expected future developments and other factors that it believes are appropriate under the circumstances.  You should understand that these statements are not guarantees of performance or results. They involve known and unknown risks, uncertainties and assumptions. Although the Company believes that these forward-looking statements are based on reasonable assumptions, you should be aware that many factors could affect its actual financial results or results of operations and could cause actual results to differ materially from those in these forward-looking statements.
Categories