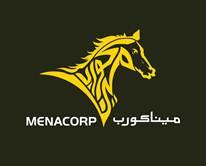 With the aim to support efforts to pressure UAE's diverse traditions
December 1, 2014 - Bin Hamoodah Group, the parent company of MENACORP, the UAE's largest financial services firm, is currently participating in the Sheikh Zayed Heritage Festival 2014 as a show of solidarity with the UAE's efforts to preserve its rich cultural heritage and history. MENACORP expressed its support for the Group's high-level involvement as the event's platinum sponsor in the prestigious annual event, which is being organized to celebrate the Emirates' unique cultural inheritance and diverse traditions. Being held under the patronage of H.H. Sheikh Khalifa Bin Zayed Al Nahyan, President of the UAE, the festival opened on November 20 and will run until December 12, 2014 in Al Wathba, Abu Dhabi.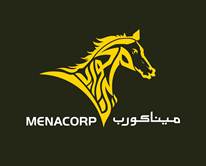 Faraj Ali Bin Hamoodah, Bin Hamoodah Group's Chairman, and Hamad Ghanem Bin Hamoodah, MENACORP's Chairman, are among the top-level attendees of the festival named after the UAE's founding father, H.H. Sheikh Zayed bin Sultan Al Nahyan, in recognition of his pivotal role in promoting the country's history. Bin Hamoodah Group's participation illustrates both the Group and MENACORP's unwavering commitment to significantly contribute to the UAE's socio-economic advancement by supporting government-initiated events designed to promote the country.
Fathi Ben Grira, CEO, MENACORP, said: "Bin Hamoodah Group serves as an outstanding example for us to back relevant initiatives that can help reinforce the UAE's status as one of the world's most competitive states, such as the yearly Sheikh Zayed Heritage Festival. It mainly highlights the idea that the country's remarkable progress is also the legacy of our forefathers' inspiring achievements, and clearly demonstrates that one key element towards attaining progress is preserving a country's history and cultural heritage for current and future generations. As with the past initiatives, MENACORP is once again extending its full support to Bin Hamoodah Group as it participates in the festival."
The 2014 edition of the festival is taking place with the support of H.H. General Sheikh Mohammed Bin Zayed Al Nahyan, Crown Prince of Abu Dhabi, Deputy Supreme Commander of the UAE Armed Forces and Chairman of the Abu Dhabi Executive Council. It is also under the supervision of H.H. Sheikh Mansour Bin Zayed Al Nahyan, Deputy Prime Minister and Minister of Presidential Affairs.
About MENACORP:
MENACORP is an Abu Dhabi –based award-winning investment bank authorized and regulated by the UAE's Securities and Commodities Authority and the Dubai Financial Services Authority. Its extensive expertise covers financial advisory, brokerage, asset management and financial research provided across the Middle East and North Africa (MENA) region. MENACORP is backed by one of the largest and most diversified Emirati conglomerates, the Bin Hamoodah Group – the company's main shareholder.
Categories