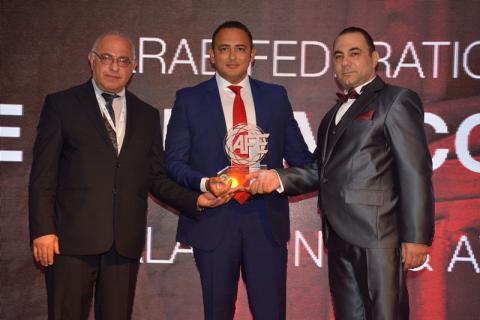 Award-winning investment firm maintains substantial lead ahead of 49 competitors in terms of trade value & market share
Menacorp Financial Services, the UAE's leading financial services firm, has been ranked the number one brokerage firm in the UAE for the first half (H1) of 2016 in terms of trade value and market share, according to official data published by the Dubai Financial Market (DFM) on July 3, 2016. The company bested 49 competing companies to secure the leading position at the DFM.
Demonstrating its leadership in consistently delivering industry-leading services, Menacorp has consecutively ranked number one at the DFM annually since 2013. The award-winning investment firm has performed strongly even during challenging market conditions.
Fathi Ben Grira, CEO, Menacorp, said: "Menacorp continues to maintain a strong lead at the DFM, which not only demonstrates its sustainable business model but also reflects its steady relationship with its clients built over the years. Even though the UAE's financial market has witnessed fluctuations and challenges, investors have opted to choose and trust the services offered by Menacorp on the DFM. Moreover, we have been recognized by industry peers as we were named as the 'Best Securities Brokerage House' by the Arab Federation of Exchanges during its last annual conference held in Amman, Jordan."
Menacorp, the premier financial services group for the MENA market, is chaired by Hamad Ghanem Bin Hamoodah and financially backed by the Abu Dhabi-based Bin Hamoodah Group, one of the largest private conglomerates in the region. It is the only financial services firm to be licensed to operate at the UAE's four exchanges, including the Dubai Financial Market, Abu Dhabi Securities Exchange, Nasdaq Dubai, and Dubai Gold and Commodities Exchange.
Menacorp specializes in Portfolio Theory, Wealth Management, Asset Pricing, Risk Management, and Regulations, providing world-class expertise and state-of-the-art execution to its clients comprising financial institutions, corporations, family offices, distinguished high net worth individuals, and government bodies.
Categories