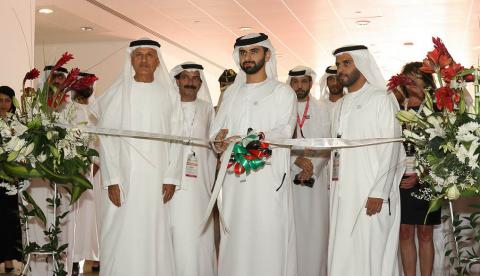 Under the patronage of His Highness Sheikh Mohammed bin Rashid Al Maktoum 
Mansoor bin Mohammed inaugurates Dubai Helishow 2018 
Exhibition supported by Dubai Civil Aviation Authority, Dubai Airports & Dubai South
International and regional exhibitors present latest innovations in helicopter, security & defence technologies
Ideal platform to highlight latest developments in helicopter technology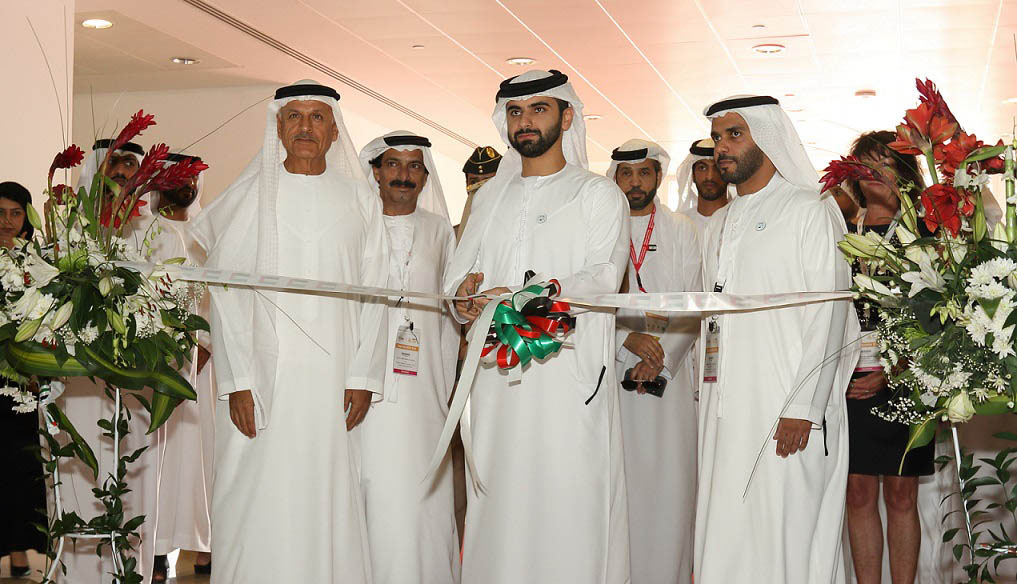 His Highness Sheikh Mansoor bin Mohammed bin Rashid Al Maktoum, President of the Dubai International Marine Club, inaugurated the 7th Dubai HeliShow, which is being held under the patronage of His Highness Sheikh Mohammed bin Rashid Al Maktoum, Vice President and Prime Minister of the UAE and Ruler of Dubai, at the Royal Pavilion at Al Maktoum International Airport, in the Dubai South area. The event features companies operating in the domestic and international aviation sectors and will continue until November 8.
Leading government and international organizations, including the Dubai Civil Aviation Authority, Dubai Airports, Dubai Police, and Dubai South are participating in Dubai HeliShow 2018. The event provides a unique platform for both regional and international players in military and civil helicopter technology and operations to showcase their latest products and innovations in commercial helicopter sector, security, and defence technologies.
Ahmad Abulhoul, Managing Director, Domus Group, organizers of Dubai HeliShow 2018: "The seventh edition of Dubai HeliShow will provide a direct gateway to emerging opportunities and will explore the available prospects, by bringing together leaders from the field of helicopter technology."
Dubai HeliShow 2018 brings together industry leaders and experts to explore the future of helicopter industry as an integral part of the region's aviation industry, in addition to highlighting the latest developments in the sector and exploring the future of the aerospace industry.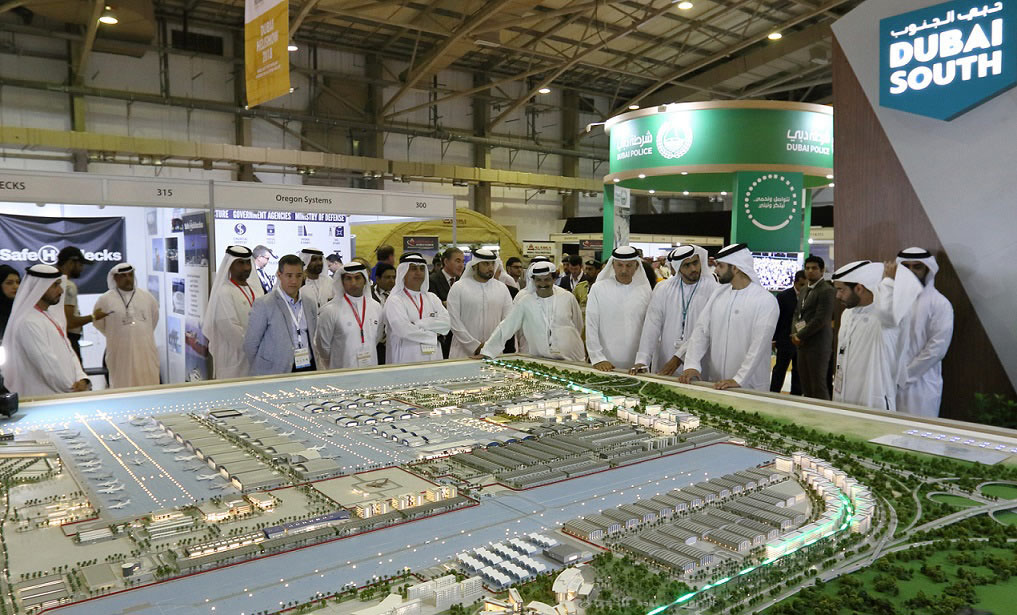 Two exclusive conferences are among the highlights of the three-day exhibition. The conferences titled 'Helicopter Technology and Operations' and 'Military and Homeland Security' will discuss a wide range of topics, including how to empower police forces with Internet of Things (IoT) tools; the role of women in homeland security; application of robotics in policing and helicopter; tackling new patterns in narco-terrorism by integrating intelligence, forensics and response operations; best practices to boost joint inter-agency cooperation between armed forces and homeland security agencies among many others. The increasing investments by government and private authorities around the world in the Fourth Industrial Revolution technologies such as IoT, robotics, artificial intelligence (AI) and self-driving vehicles, and the use of advanced helicopters for various operations, will also be discussed.
Furthermore, the helicopter aviation sector awards ceremony will be held on the sidelines of the 7th Dubai HeliShow, with an aim to recognize the achievements and innovations shown by visionary organizations that are pushing boundaries in the sector. The event will serve as an ideal platform to compare the sector's best projects and to benchmark the industry's progress at the regional level.
Categories