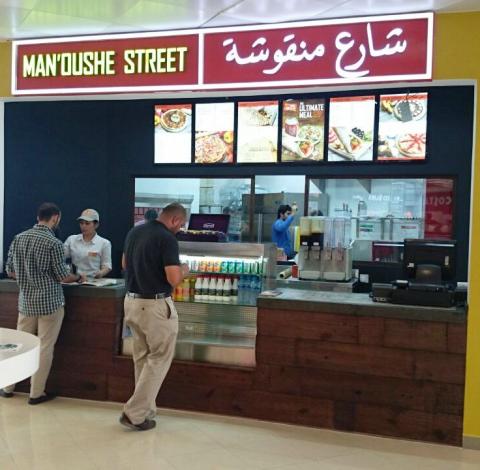 Company to launch four more restaurants in UAE by end of 2014
October 1, 2014 - Man'oushe Street, a popular Middle Eastern restaurant that serves traditional, home-styled street food, has announced the opening of a new branch within Jebel Ali Free Zone (JAFZA) Dubai. In line with its aggressive expansion plans in the UAE, the company has signed franchise agreements to open two outlets each in Dubai & Abu Dhabi before the end of this year. The restaurant chain will have 12 outlets in the UAE by beginning of 2015.
Man'oushe Street has decided to open its first Jebel Ali branch after a thorough assessment of JAFZA's potential as a growing commercial community with headquarters, regional offices, and warehouses of a number of leading companies. It boasts of a high working population, who are on a look out for high quality, fresh and healthy food options. Following overwhelming success and popularity of its signature food, the company has underlined a strategic plan to open more outlets in the UAE to reach out to more people. The JAFZA restaurant is Man'oushe Street's eighth branch in the UAE.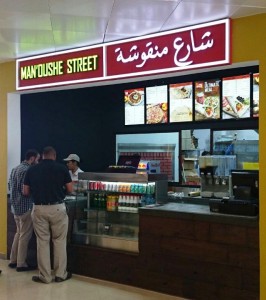 Jihad El Eit, Founder and CEO, Man'oushe Street, said: "We are delighted to open the latest branch of Man'oushe Street in JAFZA, Dubai after evaluating the demand for Middle Eastern fast food in that community. There is a growing demand in the UAE for fast food that is not just a quick meal, but is freshly prepared and healthy and we cater to that demand. We are expanding our presence within the country through franchising agreements to offer authentic Middle Eastern and Lebanese street food that is made from fresh, specially selected ingredients. We are upbeat that our new branch will become a popular venue for the people working in JAFZA."
JAFZA is one of the prime commercial developments in Dubai to feel the impact of the World Expo 2020 which would lead to opening up of more offices and business establishments. Man'oushe Street has opened its new restaurant in JAFZA to leverage the market potential of the development which lacks in healthy fast food options to keep pace with the growing regional and international corporations and increasing population.
Man'oushe Street will ensure that it continues to maintain the high quality of service, food at its facility at JAFZA that the company is known for. It will conduct regular quality audits and inspections to ensure that its latest branch is at par with other outlets.
About Man'oushe Street:
Man'oushe Street is a popular Middle Eastern restaurant serving traditional home style street food. Established in 2010, Man'oushe Street aims at serving food that connects tradition with the fast paced lifestyle of people today. The company offers a wide range of nutritious meals like manakeesh, bureks, wrap sandwiches, salads, pizza and sweets, which is prepared extensively by infusing traditional home cooking practices and modern day innovations for a perfect healthy meal.
Categories