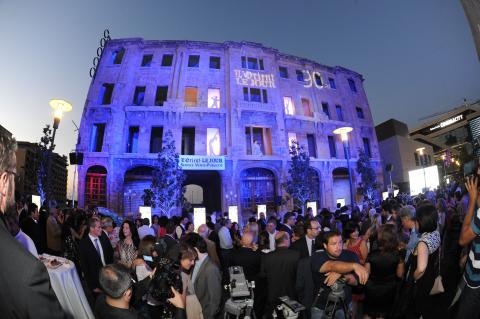 On the occasion of its 90th anniversary, L'Orient -Le Jour held a memorable celebration under the high patronage of His Excellency the President of the Republic, General Michel Sleiman, at Beirut Souks on Friday, May 16, 2014 at 7 PM in front of the newspaper's old headquarters.
L'Orient-Le Jour's anniversary slogan, "A source for the future", was illustrated by an outstanding show as light projections and a beautiful setting animated the daily newspaper's historical premises. Artists and singers revived this legendary location by performing both inside and outside the building.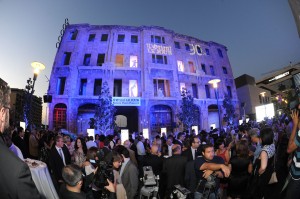 In parallel with this tribute to the past, a big screen was broadcasting live tweets as a reference to the future.
A cocktail reception was also held for this celebration and was attended by political representatives, including minister Ramzy Jreige, representing the President of the Republic, deputy Ghassan Moukhaiber, representing Prime Minister Tammam Salam, Speaker of Parliament Nabih Berry, and the Brigadier-general Antoine Alam representing General Jean Kahwaji, as well as many economic, cultural, and media figures surrounding the newspaper's CEO, Michel Edde, and the great family of L'Orient- Le Jour.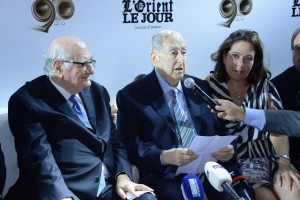 At 9PM, the general public was invited to join the celebration and drink and dance with journalists/DJs Ziyad Makhoul and Medea Azouri.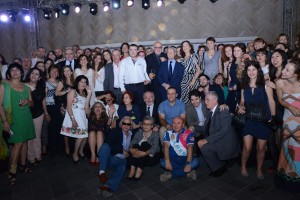 Ninety years on, the daily newspaper continues to transmit to future generations the values of democracy and freedom of expression in the context of a vibrant French culture, spreading the same values that were defended by Georges Naccache, Michel Chiha, and Charles Helou. Although L'Orient-Le Jour is rooted in history with its prominent journalists, it is also undoubtedly turned towards the future with a young and dynamic team that is able to adapt to modern information and communication technologies.
Categories