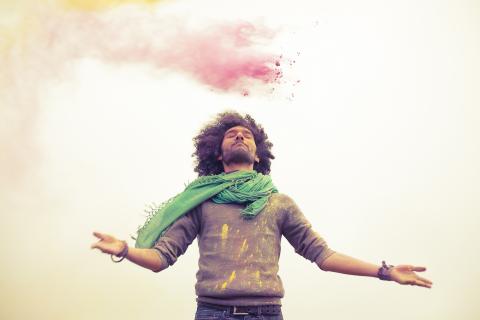 As part of their groundbreaking collaborative effort to bring the best in Arabic alternative music to the masses, Live Nation Middle East and WASLA have come together to host some of the region's most talented Hip Hop artists at the WASLA Hip Hop Session event on December 13
th
, taking place from 8PM to 2AM, at On42 in the Media One Hotel. Join WASLA for another night filled with masterfully crafted lyrics laid on heady beats, as it continues to celebrate the region's passion for alternative Arabic music. The WASLA Hip Hop Session will be the ultimate teaser showcase where Jordanian DJ extraordinaire Karrouhat, masterful Moroccan quartet N3rdistan, and Lebanese hip-hop sensations El Rass and Moqata'a are all set to give a thrilling taste of what is in store for the bigger WASLA Arabic Alternative Music Festival, at its new home in Burj Park in March 2019. Set against the iconic backdrop of Burj Khalifa, WASLA Arabic Alternative Music Festival's new home will immerse fans in a spectacular setting with the perfect atmosphere to enjoy the ultimate underground Arabic musical talent. For the third year in a row, WASLA is gearing up once again to bring incredible talent from the region's budding multi-genre music scene and December 13
th
attendees will be the first to find out which new wave of exciting names will be populating the March 2019 festival's line-up.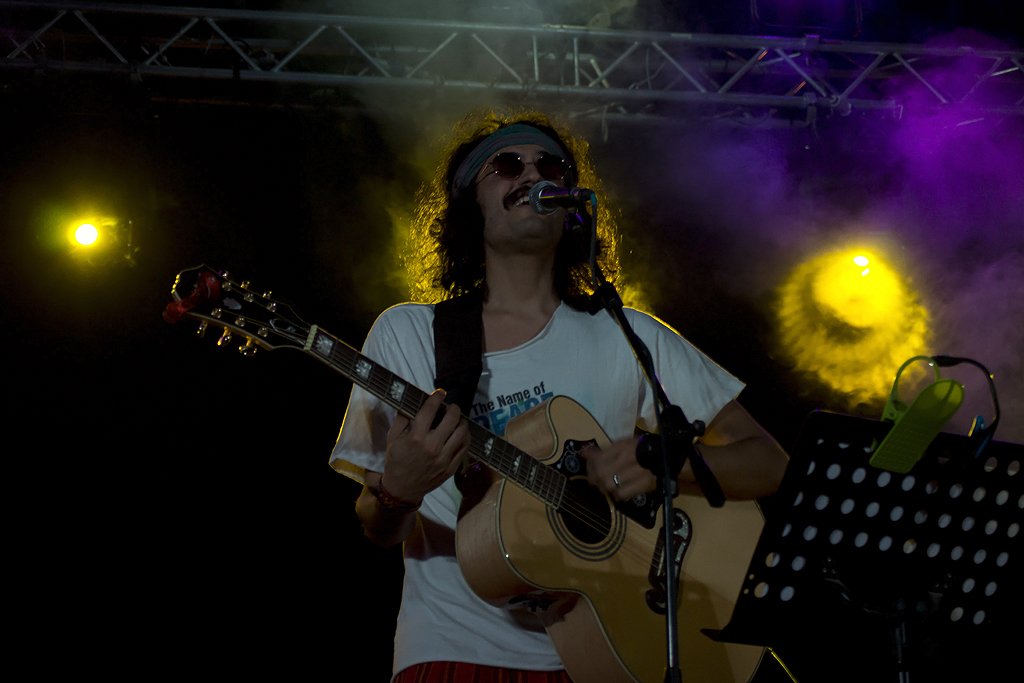 Born and raised in Kuwait, Basil AlHadi, aka Karrouhat, has made a big name for himself in Dubai, and he isn't planning on slowing down any time soon. From Cadillac and Burberry to Montblanc, Karrouhat has collaborated with top brands in the region, taking his love of music and unique sense of style with him wherever he goes. He is also renowned as one of the pioneering artists of the Arabic reggae music movement, raising its profile one gig at a time. With sets covering a wide range of alternative music genres from Shaabi Electro to Arabic Hip Hop, he is sure to amaze the WASLA Hip Hop Session crowd at On42. A perfect storm of rock, trip-hop, electro, oriental beats and world influences, N3rdistan blend the power of digital sound with ancient Arabic poetry, engaged diatribes and unique flute melodies. The powerful quartet have established themselves as a force to be reckoned with on the live Arab music circuit, performing spectacularly energetic sets that bring audiences along on a musical journey from oriental beats to urban electro, and every musical landscape in between.  Their performance is not one to be missed! Lebanese hip-hop prodigy, El Rass is a man of many talents. As a rapper, engineer and producer, El Rass has always sought to push the boundaries of rap as a medium of thought, rhythm and expression, utilising the rich Arabic language as his main instrument. At the upcoming WASLA Hip Hop Session, he will unleash tracks from his latest album Baad El Hazimeh, as well as a host of classics from his impressive repertoire.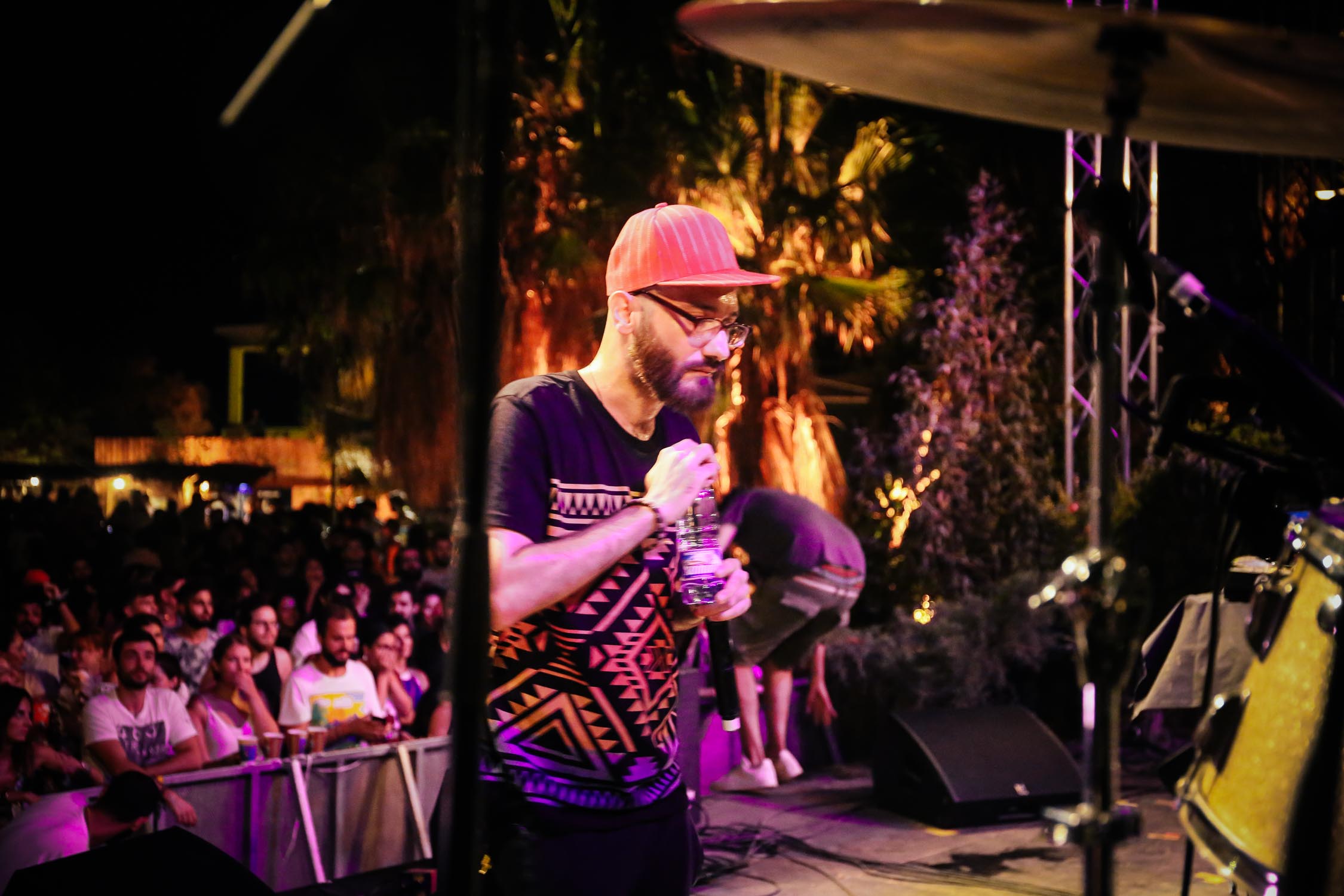 Finally, renowned Palestinian hip-hop artist, Moqata'a is set to deliver an aural feast with his inimitable brand of rap on December 13
th
. The founder and former member of hip-hop trio Ramallah Underground has built up a huge reputation on the Arab alternative music scene through his sophisticated political analysis, slowed down beats, and impassioned delivery, which ensure listeners immerse themselves in a thoroughly thought-provoking experience. Tickets for the December 13
th
WASLA Hip Hop Session are available via
www.ticketmaster.ae
at AED 80, and can also be purchased for AED 100 at the door on the night of the event. Since its inauguration in November 2016, WASLA has continued to celebrate its Arabic roots and culture, able to capture the hearts and minds of thousands of Arabic alternative music fans in the UAE and beyond. After two critically acclaimed festival seasons, the brand's next festival and its partnership with Live Nation is set to drive the brand's mission to showcase, support and develop Arabic talent across the region's creative and performing arts, forward. To connect with Wasla on social media, follow @
WaslaMusic
on Instagram and on Facebook at
https://www.facebook.com/waslamusic/
To stay updated on Live Nation's news, follow @
LiveNationME
on Twitter and Instagram and on Facebook at
https://www.facebook.com/LiveNationMiddleEast/
.
Categories