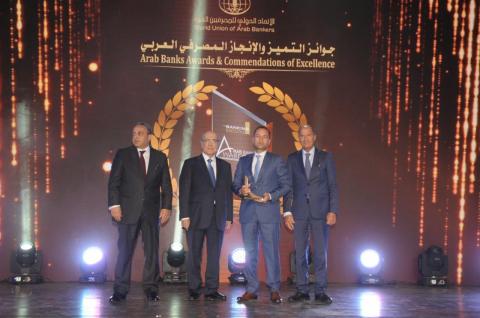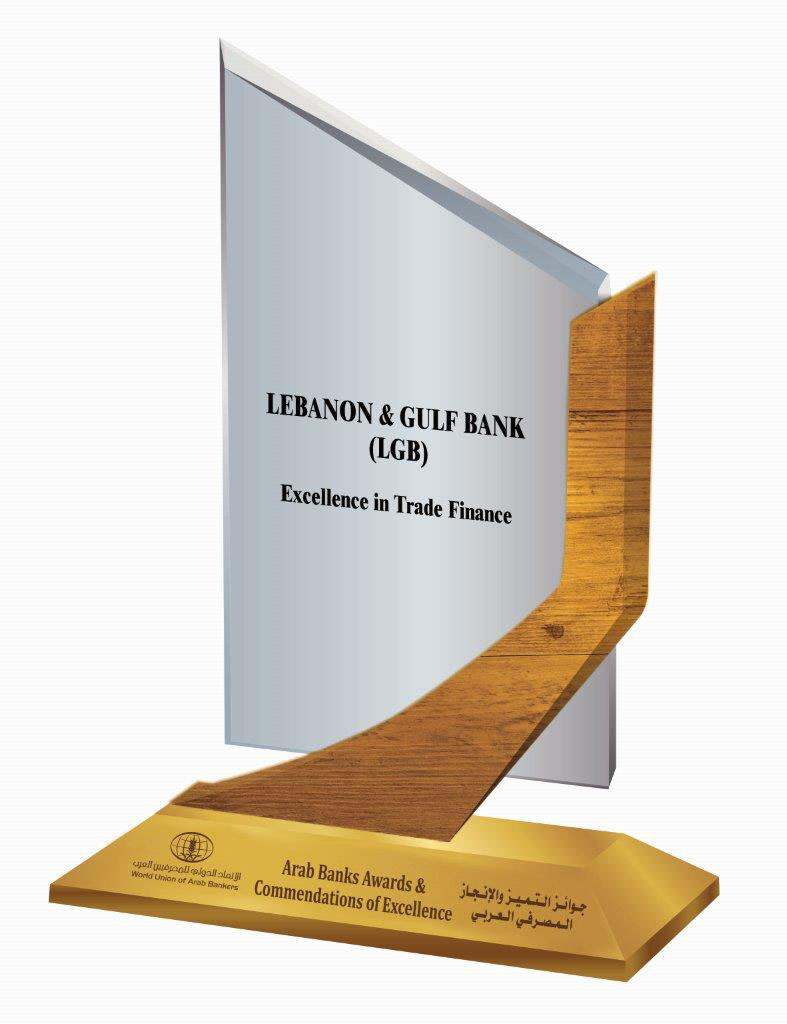 LGB BANK, Lebanon's leading Bank, has won the Excellence Award in Trade Finance from the World Union of Arab Bankers (WUAB). LGB BANK received the Award during the 4th annual ceremony for Arab banking excellence and achievement which was held at the Ambassadors' Hall at the Casino du Liban amidst the presence of a large number of bankers and supervisors from international and regional institutions.
WUAB's President, Joseph Tarabay and its Secretary General, Wissam Fattouh, together have handed over the award to LGB's Director of Trade Finance, Khalil Khoury. LGB BANK has been honored with the award in recognition of the Bank's strong efforts to support the small and medium- sized enterprises (SME) sector and the significant role it has in contributing to the creation of jobs and improving the standard of living.  As a matter of fact, this award is an addition to the many awards of excellence won by the bank in recent times in recognition of the Bank's Board of Directors' strong and continuous efficiency.
Today, the WUAB is an umbrella group for more than 500 bankers in the Arab region and around the world and other leaders and professionals working in the economy and finance sector.
 "It is a great honor for us to win this award for Excellence in Trade Finance. This prestigious award coming from WUAB is the culmination of the Bank's attempts to push forward the economic wheel despite all the challenges, and gives us the incentive to invest more efforts in order to expand our contribution to economic and social development ", said Samer Itani, Vice Chairman and CEO of LGB BANK.
Categories