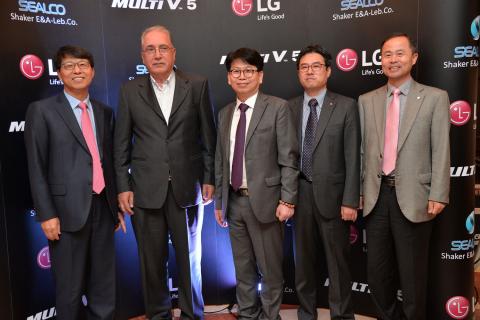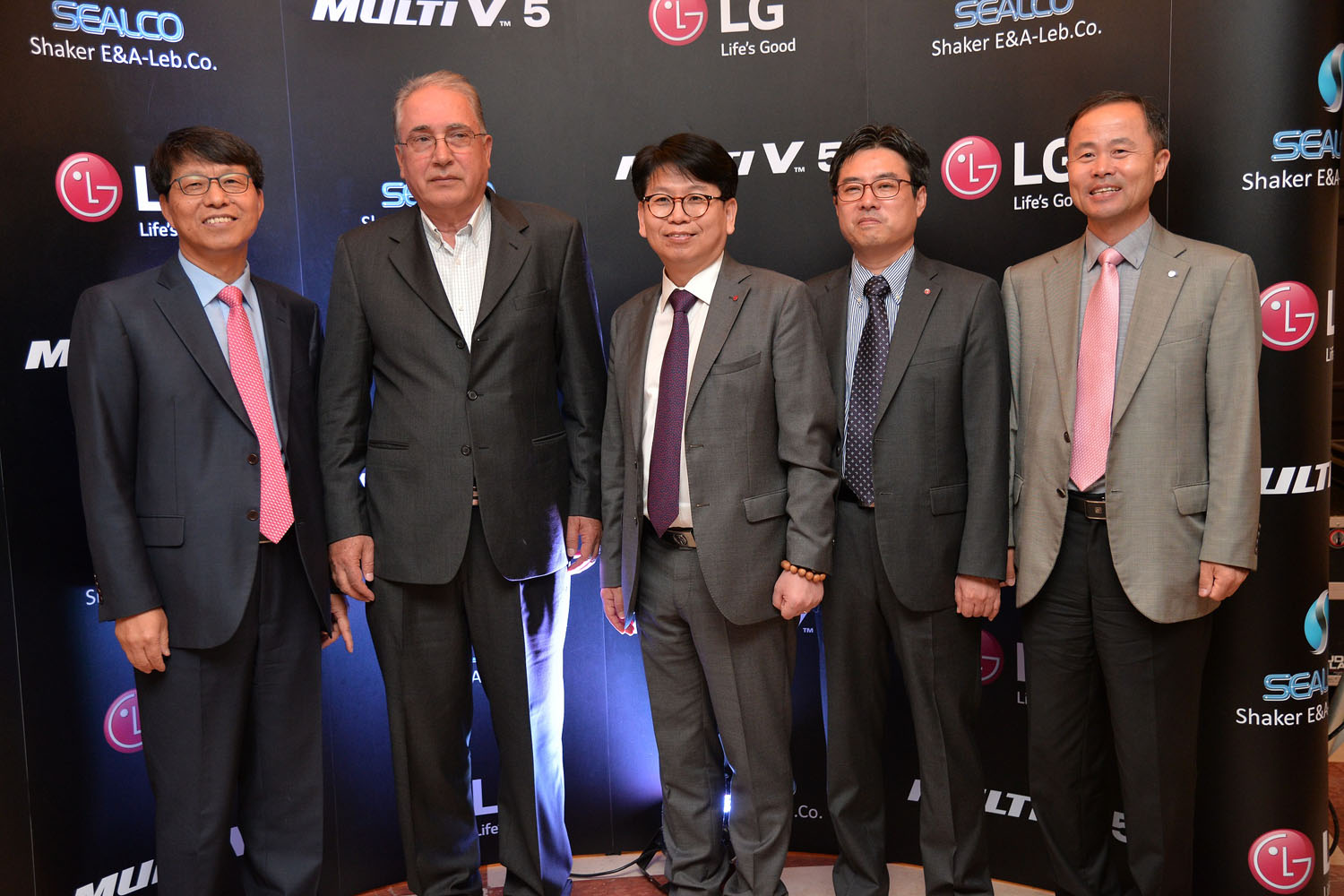 LG Electronics recently announced the release of the newest Variable Refrigerant Flow (VRF) solution, the Multi V 5, which is the latest and most technologically advanced model in the Multi V lineup. The official launch was commemorated with an exclusive event held at the Hilton Beirut Habtoor Grand Hotel on May 11 in the attendance of senior management members from both LG and Sealco, LG's exclusive distributor in Lebanon, as well as various media representatives.
During the launch event, the features of the new Multi V 5 were presented to the attendees, highlighting its unique qualities that make it the ultimate in performance, reliability, and efficiency. Equipped with an impressive Dual Sensing Control, for example, the model meticulously evaluates climate conditions from both indoor and outdoor environments, contributing to its ability to achieve optimal energy efficiency and maximum comfort levels. Among other specifications, the Multi V 5's Ultimate Inverter Compressor, large capacity ODU, Ocean Black Fin, and continuous heating mode all set it apart from its similarly advanced predecessors and place it at the forefront of competing products.
Commenting on the occasion, Hongju Jeon, Managing Director of LG Electronics Lebanon, said, "It was with great pleasure that we unveiled the new Multi V 5 in the presence of our dedicated, exclusive dealer, Sealco, and with overwhelming support of those in attendance. We expect the unrivaled features of the newest addition to the Multi V portfolio to attract countless customers, especially those who have great interest in its excellent operational savings and superior comfort. At LG, we constantly strive to innovate, create, and go beyond expectations with our industry-leading products."
Ibrahim Abdel Ghani, Sealco Vice President and Board Member, said "We are confident that LG partnership came at the right time to further strengthen and enhance the position of LG in the mind of the Lebanese consumer; especially that SEALCO will strive to provide the best after-sales service to its customers. It's part of our commitment to represent LG brand in the best way".
Harry Park, COO at Sealco, said, "We would like to congratulate LG Electronics on a successful event and on the release of a product as impressive as the Multi V 5. As always, we aim at Sealco to bring value to all of our stakeholders, deliver world-class products, and build prosperity, all of which we are able to do by being LG's exclusive distributor for consumer electronics in the country."
LG's new flagship system air conditioning solution, the Multi V 5, is the fifth generation of the company's successful Multi V line of energy efficient solutions. It is now available for purchase in Lebanon, through SEALCO.
Categories