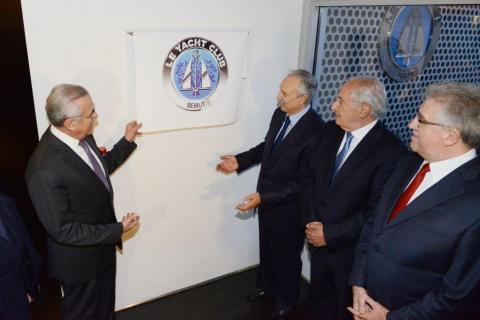 Le Yacht Club-Beirut was inaugurated on April 24, 2014 under the patronage and in the presence of his Excellency President Michel Sleiman, accompanied  by some officials Messrs Samir Mokbel, Deputy Prime Minister, Michel  Pharaon, Minister of Tourism, and Nazem El Khoury, advisor to the president to cite a few. Were also present members of the Board of Directors of Beirut Waterfront Development sal, the owning and developing Joint venture between Stow and Solidere, Messrs Mohamad Safadi, Walid Daouk, Dr. Ghaleb Mahmassani, Mounir Douaidy, Raphael Sabbagha and Farouk Kamal.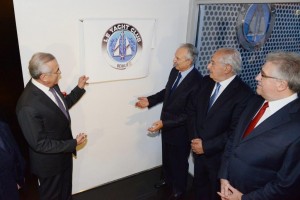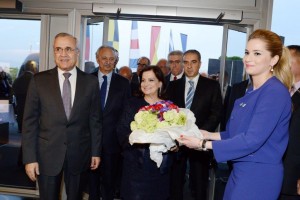 The official ceremony was followed by a gala dinner attended by a hundred and fifty club members who were able to enjoy an enchanting night by the pool deck.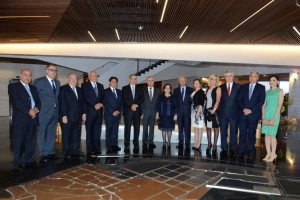 Le Yacht Club-Beirut is considered to be the second and last phase of the ambitious development project undertaken by BWD few years ago, knowing that phase 1, Zaitunay Bay, was inaugurated back in December 2011.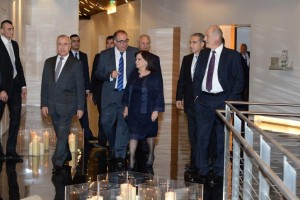 Le Yacht Club-Beirut, and before that Zaitunay Bay, have been the talk of the town on the urban scene since this development took its final shape. Designed by the architect Steven Holl, this unrivalled destination provides outdoor green spaces and public areas in addition to private spaces, restaurants and cafés at Zaitunay Bay, and club residences with fully fledged club facilities within Le Yacht Club-Beirut building.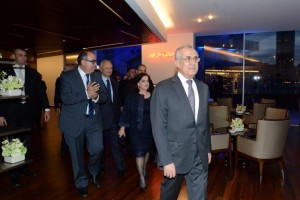 The club facilities are located on the ground and first floor of the club encompassing a fine dining restaurant, a bar, a pool deck, a lobby lounge, a games room and a multi-function library room in addition to a gym and a scarce Sisley branded spa. 9 suites overlooking the marina or alternatively enjoying a private garden complete this closely knit atmosphere.
Le Yacht Club-Beirut is a private club accessible for members only.
Categories