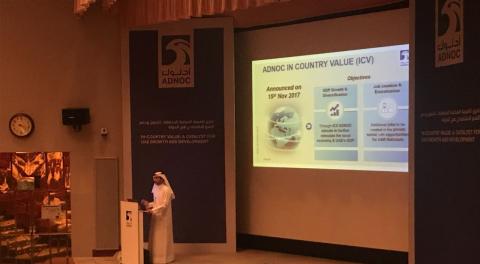 Participation in line with efforts to support UAE entrepreneurs and SMEs
The Khalifa Fund for Enterprise Development (KFED) has joined a workshop on the implementation of Abu Dhabi National Oil Company's (ADNOC) new In-Country Value (ICV) strategy that was launched to help stimulate socio-economic value, promote locally-made content and products, and nurture government and private partnerships in the UAE. The participation was in keeping with Fund's vision to be at the forefront of promoting entrepreneurship among UAE citizens and enhancing the competitiveness and growth of small and medium enterprises (SMEs). During the workshop attended by a number of entrepreneurs, the two parties agreed to reinforce their efforts to drive socio-economic growth in the country, exchange knowledge, and provide additional opportunities for young citizens in various sectors.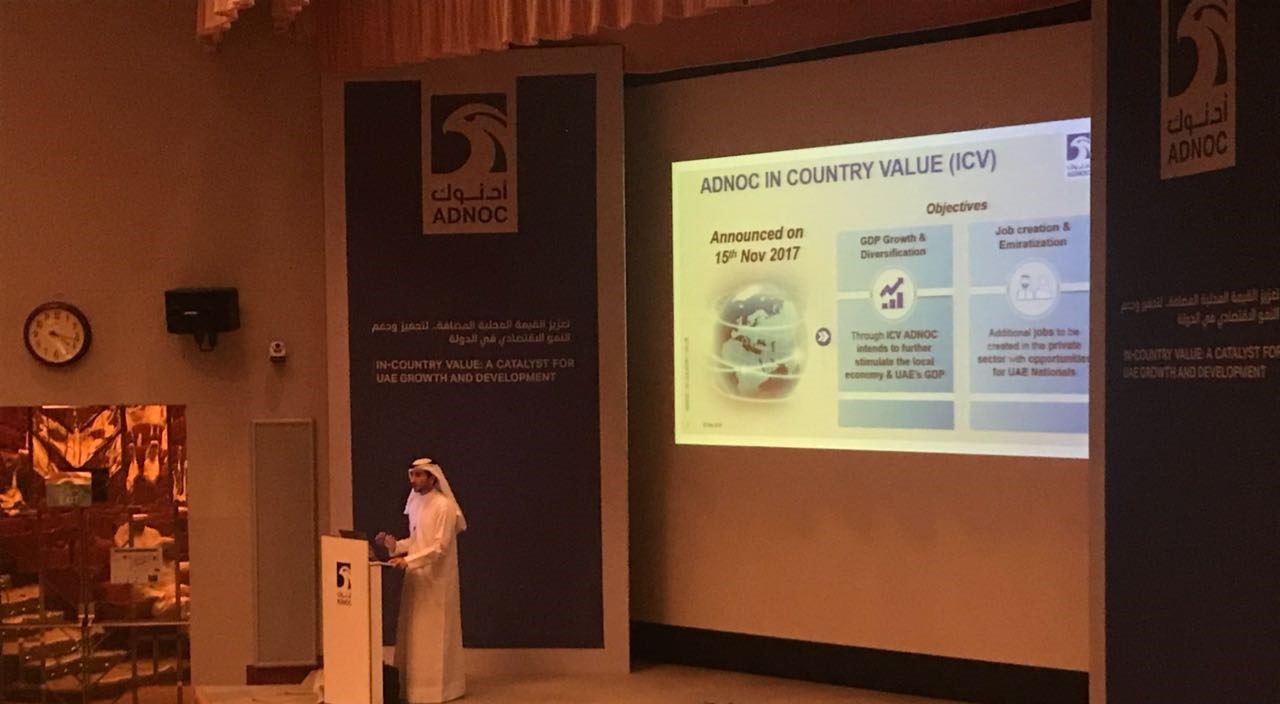 The workshop complemented Khalifa Fund's mission to maintain the strong relationships with government, semi-government, and private entities to enlist their support for SMEs' development and success. Thus, opening new business opportunities and promoting cooperation according to the UAE's vision and strategy to spread the culture of entrepreneurship and encourage innovation in young and adult Emiratis as they are the future makers.
Ahmad Khalfan Matar Al Rumaithi, Senior Manager, Entrepreneurship Development - Support & Membership at Khalifa Fund, praises that the strategic cooperation with ADNOC creates a lot of growth opportunities for local SMEs and generates employment opportunities for UAE citizens in the private sector which is expected to contribute in the country's economic growth and diversification.
Al Rumaithi said: "Khalifa Fund will continue to promote entrepreneurship among UAE citizens, encourage innovation, and strengthen the local SME sector to contribute in the UAE's socio-economic development. Our participation in ADNOC's workshop, fostered the ability to gain deeper insights about ICV strategy and the knowledge of how it complements our efforts to establish cooperation between government and private entities to make the UAE one of the most important economies in the Arab world."
He added: "Khalifa Fund strives to create a business environment that encourages growth and development of the SMEs sector, as well as improve the managerial and technical efficiency of entrepreneurs by instilling and fostering the culture of entrepreneurship among UAE citizens and providing an integrated system for financial and non-financial support. We will sustain our success by granting SMEs with more special privileges and access to needed facilities to increase their competitiveness."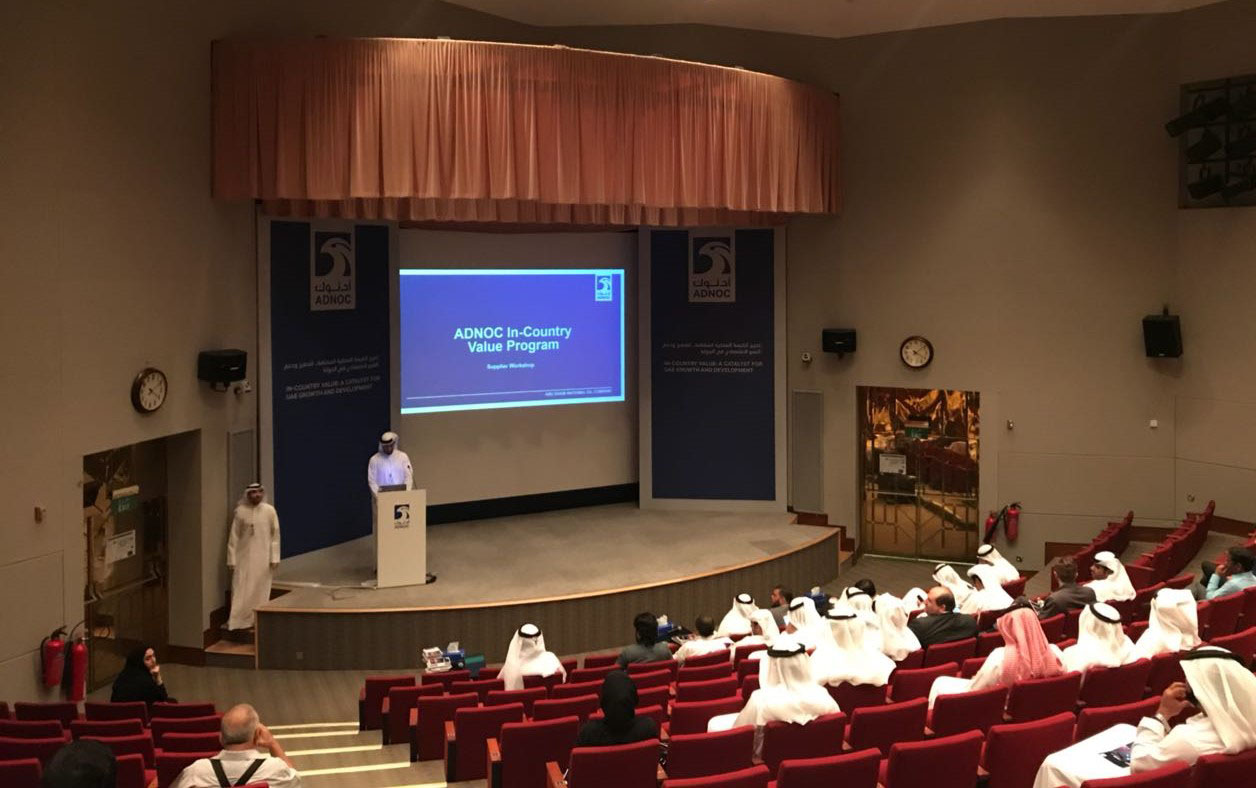 ADNOC's workshop emphasized the importance of exchanging mutual experiences and knowledge to nurture the skills of young talents, prepare successful entrepreneurs, and ensure their socio-economic contributions. ICV strategy will educate the suppliers from the Fund, reaffirm the significance of their economic contributions, review and verify their performance. In addition, it will engage the financiers from Khalifa Fund to develop their skills, raise their awareness, and promote innovation within their ranks in line with the UAE's strategic objectives."
ICV strategy includes identifying tender categories in which the participation is limited to the local SMEs; providing a clear view of ADNOC future expenses to motivate and encourage suppliers to enhance their local investments; and encourage specialized training programs to increase the employment of Emiratis. All new partnerships with ADNOC includes an assessment of the international partners' contributions in ICV.
Categories