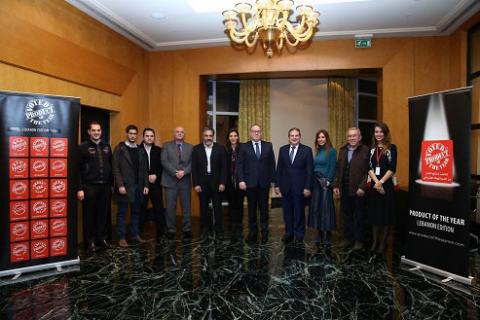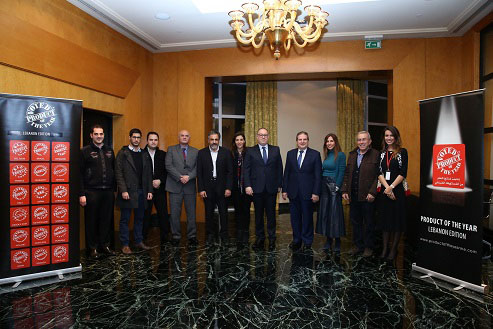 As part of its strategy to shed light on the best products in each market and reward manufacturers for quality and innovation, Product of the Year revealed that the panel of dedicated industry experts from various FMCG, gathered on December 13th 2016 for Jury Day at the Four Seasons Hotel, Beirut. The jury members evaluated the most innovative entries in several categories: food and drinks, beauty and household. As they made their way from one product to another, the jury members gave the highest points to the products which bring something new and exciting to consumer's lives.
The Jury made a thorough assessment of the presented products that went through all types of physical and visual checks, turned upside down and inside out.  Testers made their way from one product to another, taking notes and scoring on sheets. The focus was centred on Innovation as key success criteria to entries in 2017. The Jury made sure that only products serving this criteria will make it to the next phase where consumers will be asked to directly vote for the product of their choice.
 The Jury Day saw a gathering of a pioneering committees consisting of representatives of top official, business and creative entities known for promoting the values of innovation and ethical competition. The committee includes government figures, renowned experts from various academic, marketing and media fields, including The Chamber of Commerce, Industry and Agriculture of Beirut and Mount Lebanon, the USJ, the ALBA University, the International Advertising Association (IAA), the Advertising Agency Association (AAA), the Association of Lebanese Industrialists,  the RDCL, Syndicate of Lebanese Food Industries, Syndicate of Lebanese Chemical Industries, Syndicate of Importers of Foodstuff Consumer Products and Drinks in Lebanon and HORECA.
  "Despite the challenging economy, we are happy to see more local brand owners putting more effort in innovative products to cater for local consumers' needs. There was a good mix of entries from small companies along with the expected entries from medium to large corporates" mentioned CEO Product of the Year MENA, Dory Kfoury.
 The whole process is now moving to the next exciting phase of consumer voting, conducted by market research leaders IPSOS.  Once the consumers have voted, the winners will be revealed at a glittering awards ceremony in March 2017.
Categories