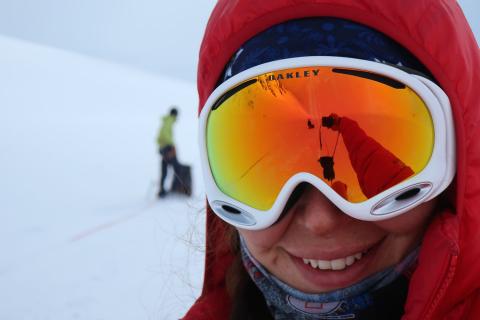 Wrapping it up for this year, Joyce Azzam, the first Lebanese female mountaineer on the quest to conquer all the highest summits in each of the seven continents, has concluded an eventful year of climbing by reaching the top of the majestic Mount Denali. The highest peak in the Northern American Continent situated in the state of Alaska stands tall at a 6190-meter altitude.
Earning such an accomplishment, Joyce is considered to be the first Lebanese woman to head towards the new Explorers Grand Slam challenge, after successfully reaching the peaks of Aconcagua in South America, and Mount Kilimanjaro in Africa respectively, this year.
Despite Mt Denali's huge challenges for 20 days, Joyce fared well in conquering extreme weather conditions and low temperature -60 degree Celsius, and strong winds besides one's own physiological and mental fatigue, that did not stop her from continuing her climb and reach the summit of the "Big One". By this, she would have achieved a great triumph for her country, Lebanon, and proving the strong endurance and will of the Lebanese women and their capability of achieving their goals even if it was to climb the world's highest summits.
Her next target summit will be Mount Vinson in Antarctica and then Mount Everest in Nepal, the ultimate challenge for any mountaineer to overcome especially female adventurers, given the enormous obstacles and constraints this experience presents.
through her climbs, Joyce aim to inspire the Lebanese girl and woman to follow her dream because #yes_she can. Azzam is climbing to complete an international achievement, to break stereotypes and to show that leading like a girl is powerful.
Joyce benefits from the support of Mrs. Claudine Aoun Roukoz in her continuous activities, aiming to support Lebanese women empowerment and further enjoys the backing of the Patrouille Des Sommets (PDS) led by General Chamel Roukoz. Joyce was also granted support by BLC Bank's We Initiative, as she was the ambassador of the Bank's 2017 program, which now acquires an international dimension, aiming at helping women in achieving their full capacities.
Joyce has conquered so far 25 prominent summits around the world. After reaching Denali summit, she would have climbed five out of seven summits and moved closer to accomplish the Explorers Grand Slam, as the first Lebanese woman to raise the Lebanese flag on the top of the highest seven summits in the world and the two poles.
In this context, the mayor of Dekwaneh, Lawyer Antoine Shakhtoura, congratulated Joyce Azzam through an honoring reception on her achievements and expressed the pride of the people of Dekwaneh to have Joyce as a woman of their neighborhood.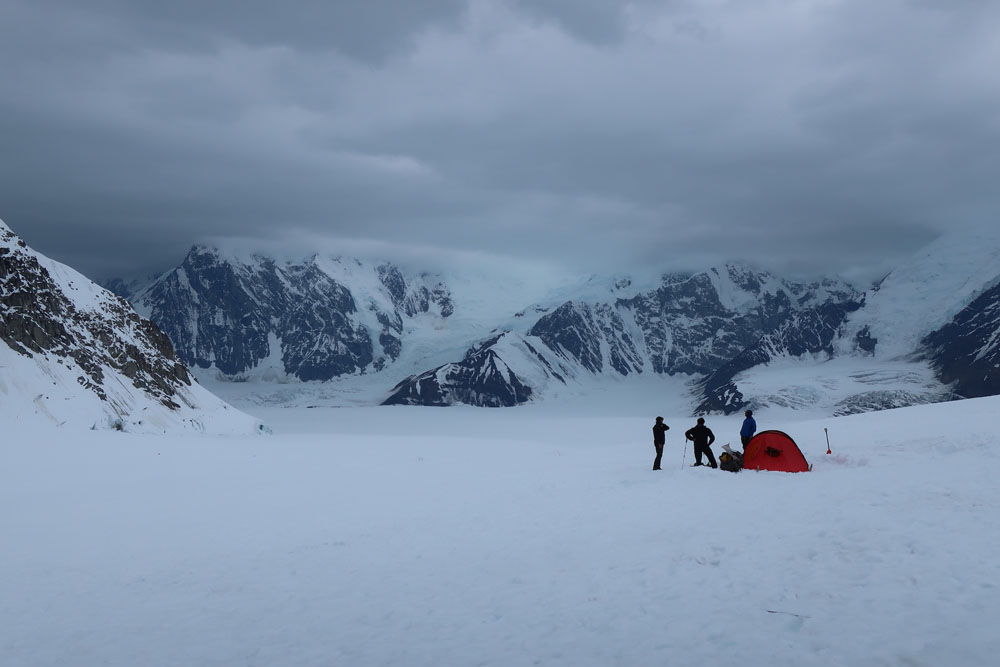 About Joyce Azzam
Joyce Azzam is a Conservation Architect who holds a PhD in Landscape & Environment and a Master's degree in Conservation of Historic Cities and Buildings from La Sapienza University of Rome. She loves to research innovative approaches to protect and conserve cultural heritage specifically "Cultural Routes & Landscapes" as much as she loves to enjoy the outdoors sports and activities. Other than being a scholar, Azzam is a professional mountaineer. Till the moment, she has climbed 25 high altitude mountains around the world and she has achieved first place as part of a 40km trail-running team competition organized by the Lebanese Army Rangers Regiment. Moreover, she completed the grueling "Tour de Suisse" cycling, and finished 3 times the 42 kilometers edition of the Beirut Marathon. She also has numerous other major sports records and accomplishments on both Lebanese and international scales.
Categories