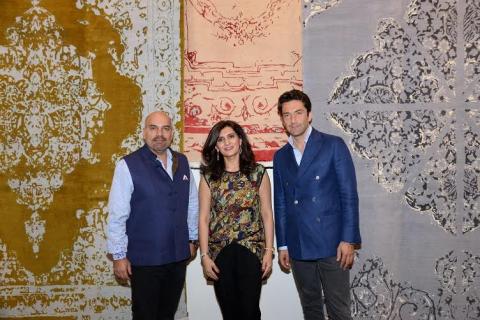 On the occasion of Beirut Design Week and for the 2nd consecutive year, Iwan Maktabi, regional market leader in carpet design, hosted at its flagship store in Ashrafieh an evening to celebrate art, design and rugs with renowned Persian luxury carpet designer Hossein Rezvani. The event invited art and decoration lovers from friends, designers and media personalities to explore high quality rugs ranging from unique contemporary carpets to subtle antique pieces.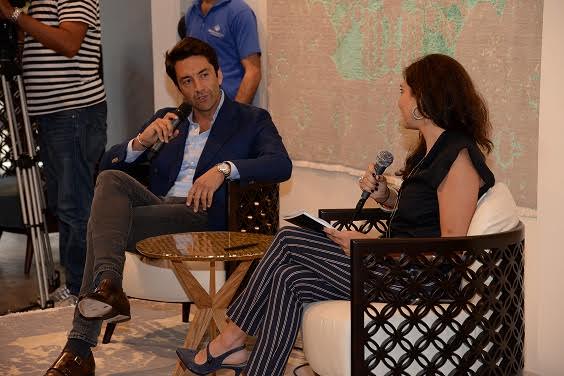 The guests were greeted by their hosts, Mohamad and Chirine Maktabi, the faces behind Iwan Maktabi. On their participation in Beirut Design Week, they commented: "When design and carpets blend in a creative process the outcome is always fine couture collections and unique pieces of art; which is at the essence of what we do at Iwan Maktabi. Throughout this event, we wanted to celebrate the world of rug design from the perspective of luxury carpet designer Hossein Rezvani and at the same time showcase our refined local rugs collection that embodies design and art at their best".
Throughout the evening, Nada Debs, Lebanese furniture designer renowned for her unique concept of Eastern-inspired designs blending Middle-Eastern craftsmanship with Far-Eastern ideals, engaged Hossein Rezvani in a talk on traditional Persian designs and contemporary carpets, showcasing examples from his unique designs that arise from the desire to create something new, something that is persistent and touches its beholder without losing sight of the traditions of his home country, Iran.
Hossein Rezvani delivered an inspirational talk focusing on how rug design is again defining the living space, he said: "We are on a mission to make traditional design appeal to contemporary thinking, thus bringing rugs back into households. We are on the frontier of developing the industry from design to production and it seems that we are succeeding in pioneering a fresh new perspective on rugs in contemporary life".
The event was part of the Beirut Design Week, an event held annually across Beirut, featuring exhibitions, conferences, workshops and open studios showcasing the work of local and international designers and focusing on creative economies, intercultural exchange, design education and design entrepreneurship.
Categories