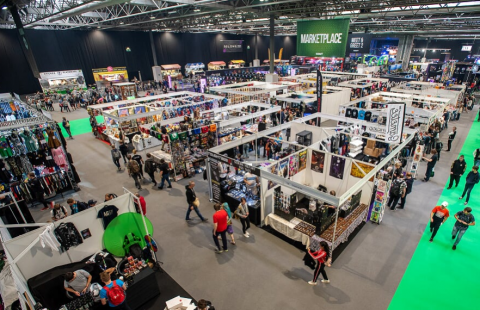 It's the news that gamers all around the Middle East have been waiting for: INSOMNIA Gaming Festival, the UK's number one gaming event, is set to launch in Dubai as part of a multi-year partnership with Dubai-based events company, Global Event Management (GEM). The team is set to unleash a 3-day all-out gaming spectacular upon thousands of the region's gamers, from Thursday, 17th October to Saturday, 19th October, right in the heart of the city at Meydan Grandstand.
"As the fastest growing gaming market in the world, there is a huge appetite for gaming across the Middle East, and we're very excited to bring something unique to Dubai this October with content that is made for the gamers, by gamers," commented Martyn Gibbs, CEO of Game Group UK (organisers of INSOMNIA UK), who are industry leaders throughout Europe when it comes to gaming.
IMSOMNIA started off 20 years ago as one big LAN event, where gamers came together to play their favorite games. Now, with INSOMNIA Dubai mirroring the UK's festival-style format, they are hosting 14 of the most popular games for you to 'Turn Up & Play', as well as mobile gaming, VR, tabletop games, cosplay, esports finals, stage shows, international guests such as Minecraft Gaming Youtuber SeaPeeKay, and much more!
Categories